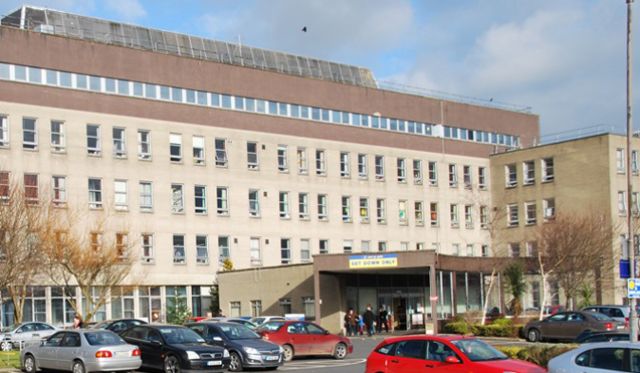 THE Government is deliberately starving Letterkenny hospital of cash so it is now the WORST funded hospital in the country – and will be privatised.
That's the claim today from Sinn Fein Senator Pádraig Mac Lochlainn as new proposals emerge to take some public hospitals into the private sector.
He says Fine Gael will privatise the hospital and Fianna Fail will facilitate it.
"The plan to privatise public hospitals such as Letterkenny is a typical right-wing FG agenda and in terms of Cabinet members they are now well served in that respect,' said the SF Senator.
He said: "In terms of budgets and staffing levels at Letterkenny, it is woefully neglected and starved of essential funding to prevent a range of surgical procedures from being cancelled on such a regular basis.
"How any hospital can cancel certain surgeries if they are patients on trolleys in A&E is an insult to the people of Donegal. Only Fine Gael can address this problem because they've helped in many ways to create the problem through their shocking austerity cuts and staff embargoes.
"These have left a huge legacy of neglect and surely Donegal deserves better than that.
Consultants and staff are unable to fulfill their roles due to restraints and based on patient throughput it is totally starved of money on an annual basis."
The Senator says that effectively the government is now saying to Letterkenny they are going to squeeze them to the bone and then hand the hospital over to the private sector.
"You just cannot make that up because it is pure fantasy-land," said Mac Lochlainn.
He was responding after moves emerged in Fine Gael to begin the privatisation of the health services, a move that will be vigorously resisted by Sinn Fein, says MacLochlainn.
Last October, Deputy MacLochlainn hit out at the fining of hospitals for not reaching national waiting list target as a crazy idea.
His comments came as it emerged that hospitals right around the country were being fined €5.8 million for failing to reach the Department's 18 month targets.
Sligo Regional Hospital was left facing a fine of over €325,000 for not meeting the 18 month waiting list targets while Letterkenny General Hospital was being being fined €214,000.
The Department of Health said the fines were designed to incentivise performance.
Attacking the fines MacLochlainn said that already under resourced hospitals being fined makes absolutely no sense whatever.
During his five year tenure as a Dail Deputy, MacLochlainn was one of the strongest critics of the HSE and also was very proactive in his campaign for a better deal for Donegal in the delivery of a public health service.
Letterkenny has some of the best medical staff in Ireland and they are frustrated because lack of funding is preventing them from carrying out their roles with operations cancelled and nobody sure when they will be rescheduled. That is a scandal and any new Government would make in their number one priority that all hospitals are fully resourced.
Senator Mac Lochlainn now says that Fianna Fáil, as facilitators of the programme for government, should clarify their position in relation to references to privatisation within the draft Programmne for Government document.
He said: "The draft Programme for Government clearly states that we will provide for the temporary transfer of management of hospitals to another provider where there are consistently poor outcomes, patient experiences and financial management.
"This is extremely alarming language. It indicates that the new government will seek to carve up the hospital system in a way which will make it easier to pass over to private operators.
"Privatisation of the hospital network has the potential to lock out thousands from accessing basic medical care based on their ability to pay. This is not acceptable. Inability to pay should not deny anyone the opportunity to lead a full, long, healthy life."
He says Sinn Féin is committed to a model of universal healthcare, free at the point of delivery, and accessed on the basis of medical need, not ability to pay.
"Through a system of purposeful, and chronic, underfunding and under-resourcing, the last government spent five years constructing false justifications for the privatisation argument. We see through it. Investment and a political will to deliver a world-class public health service is the progressive way forward," said Mac Lochlainn in today's Tirconaill Tribune.
Tags: