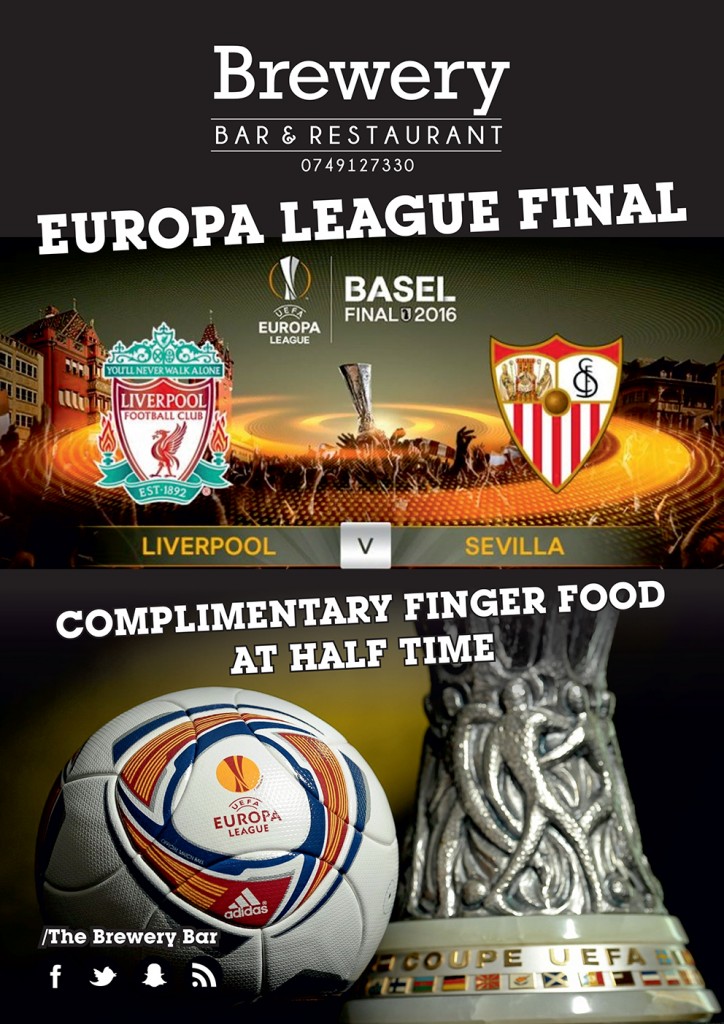 ENTERTAINMENT: Liverpool FC have the chance to secure a return to Champions League football on Wednesday night when they face Sevilla in the Europa League final – and The Brewery bar has got you covered.
You can catch all the action on the High Definition Television that are dotted all over the popular bar.
At half-time there will be complimentary finger food for all you Liverpool fans, and perhaps there will be some Manchester United fans cheering on Sevilla!
It promises to be a cracking match, and The Brewery will be the best venue to watch the game in outside of Basel!
Tags: