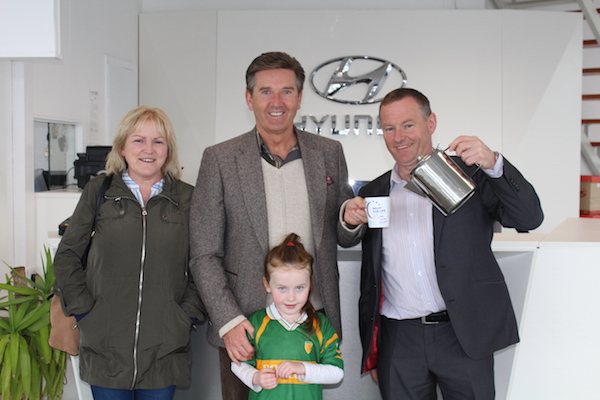 There's alway a kettle on the boil when Daniel is about!
The singing star popped in to Divers Hyundai in Letterkenny yesterday where he was greeted by Terence Diver.
Terence will have the tea (and coffee!) ready for a coffee morning which take place at his showrooms at their Canal Road premises today from 10am until 2pm.
All proceeds raised will go to Donegal's Relay for Life project.
Terence and Daniel are pictured with little Leah Bonner, Ballybofey and Una Feeney, Killea at the launch of the coffee morning event.
Tags: