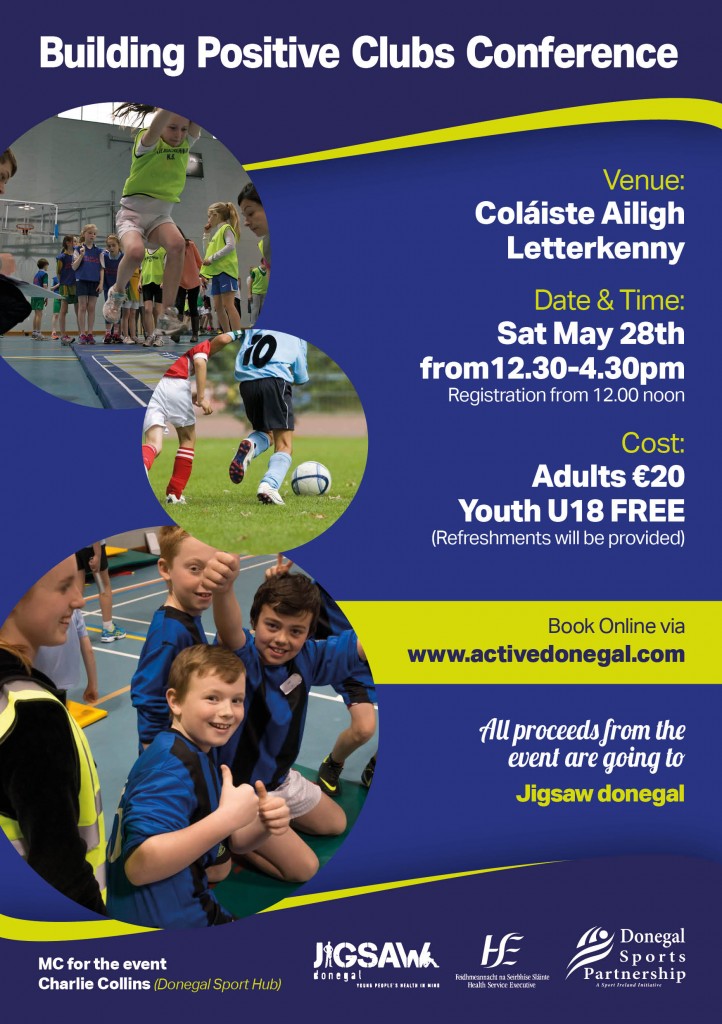 SPORT: With just days to go to Saturday's Building Positive Clubs Conference in Colaiste Ailigh, Letterkenny, Donegal Sports Partnership are offering one lucky club a chance to win €1,000.
Attendees at Saturday's event can nominate a club of their choice to participate in the Building Positive Clubs Programme and also receive €1,000 worth of team wear from All Sports Donegal Town.
To register online contact www.activedonegal.com or register through the Donegal Sports Partnership Office by phone 074 9116078 / 16079.
Next Saturdays conference which runs from 12.30 to 4.30pm with input from a number of key speakers including Oisin Mc Conville, Alan O'Mara, Antonio Mantero, Peter Mitchell and Breifne Early.
Tags: