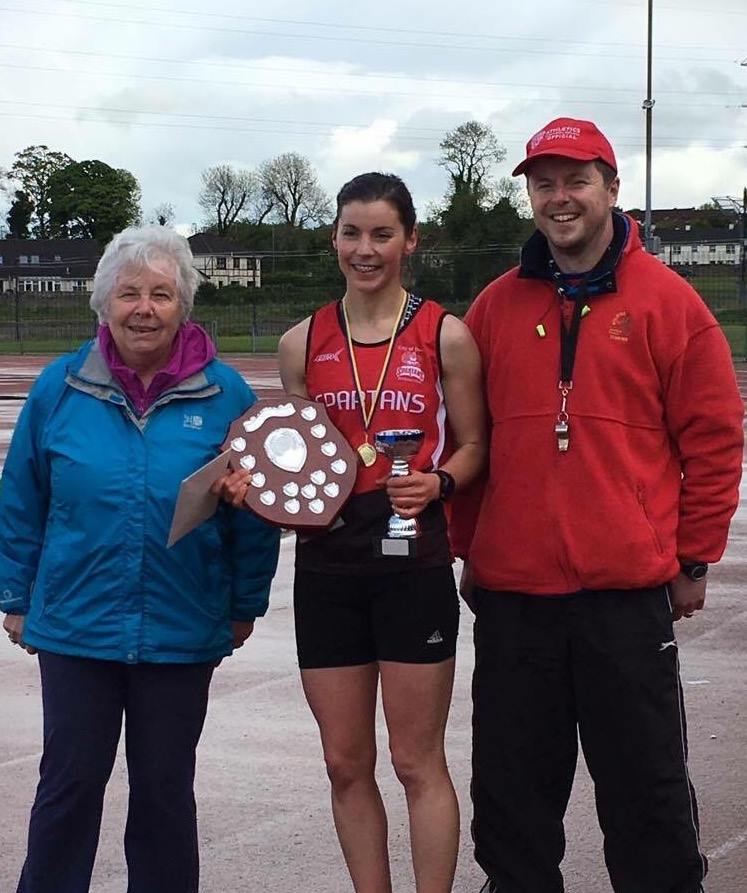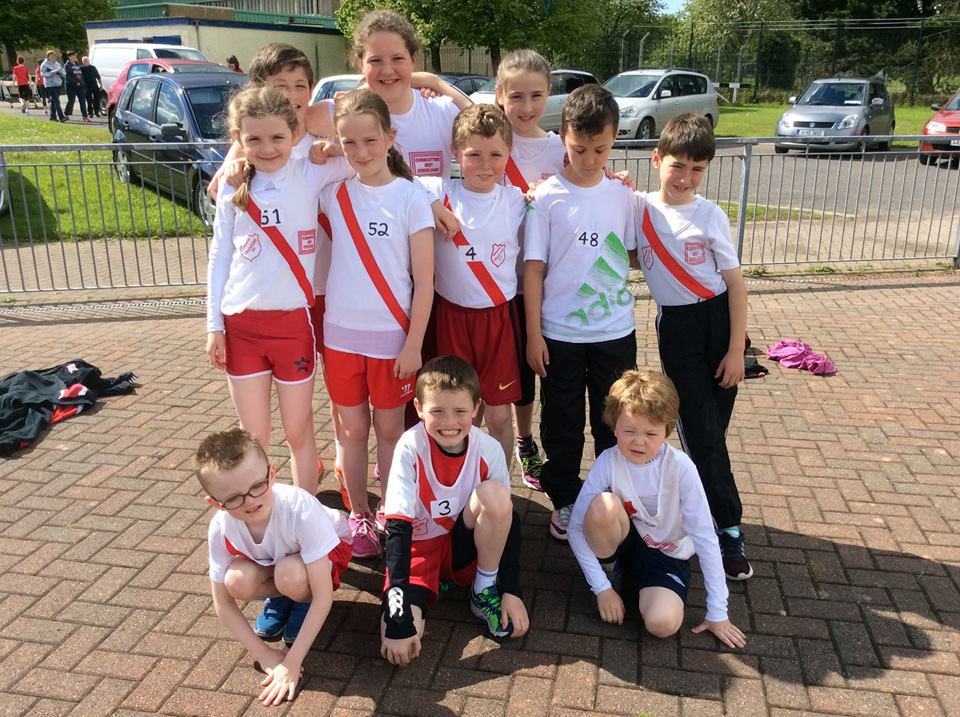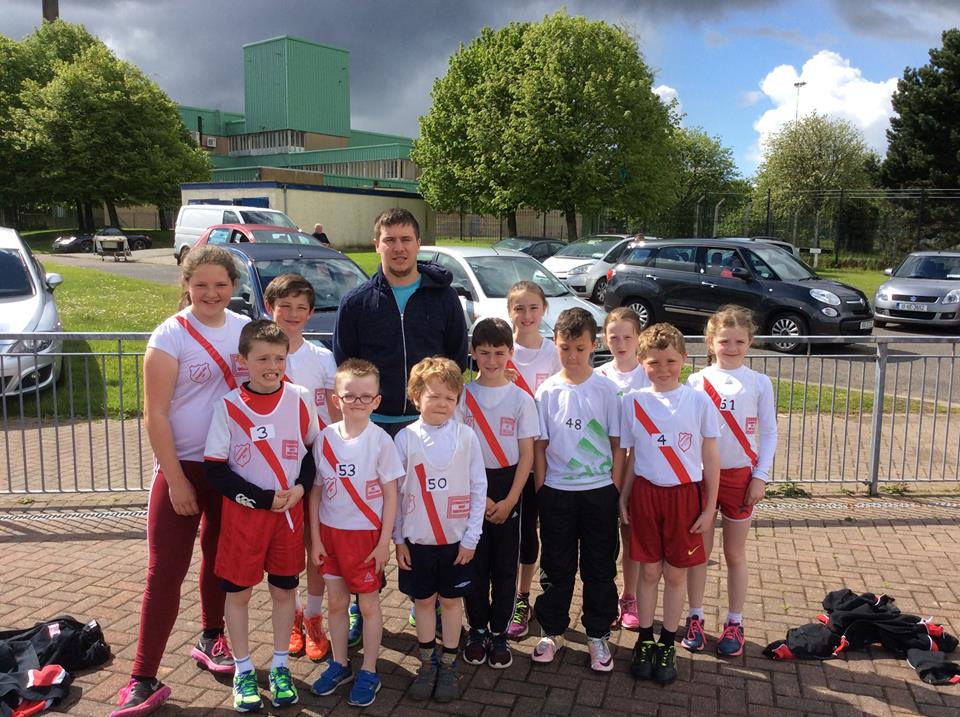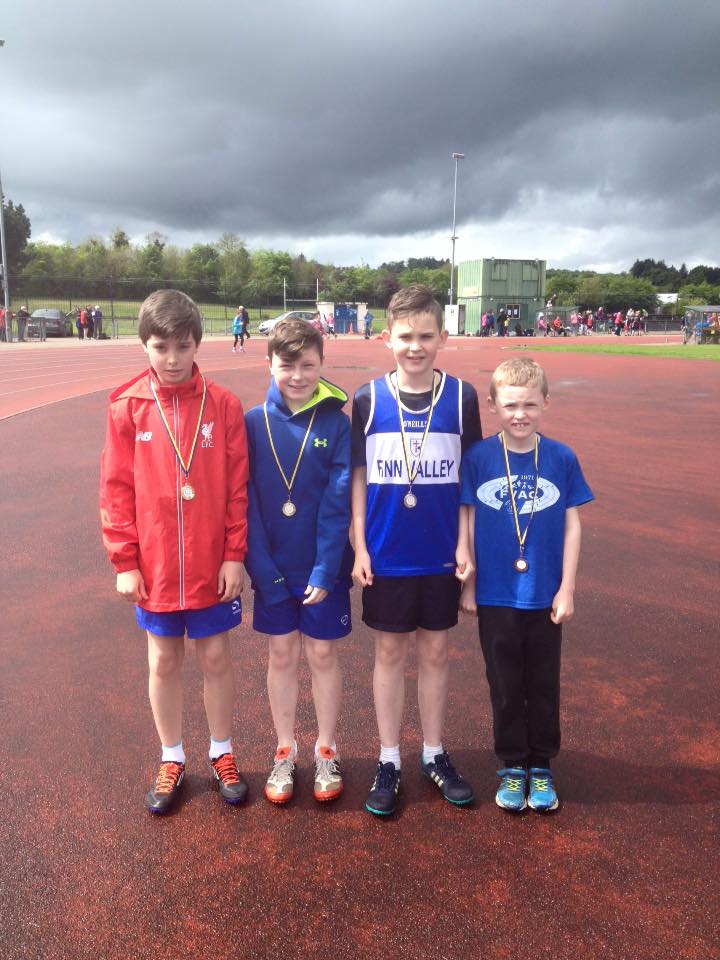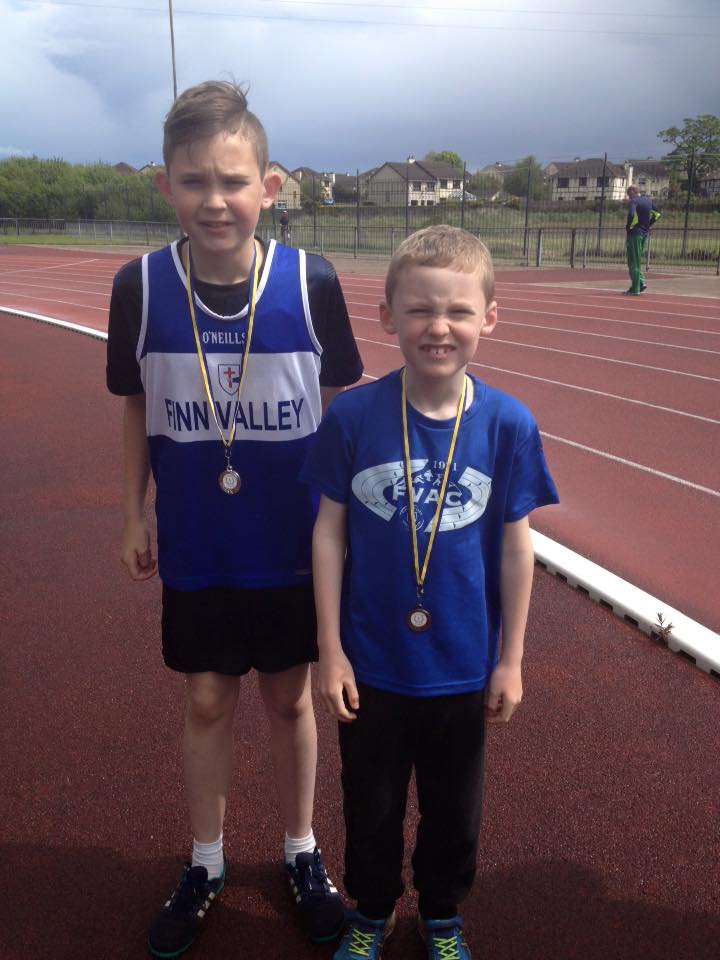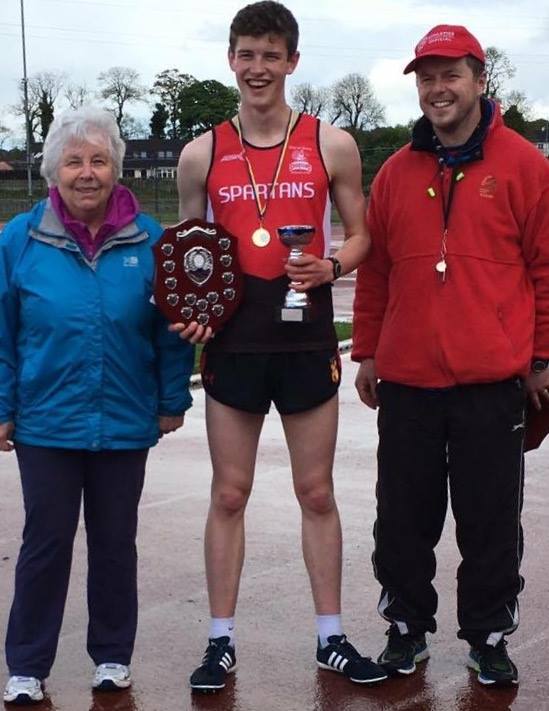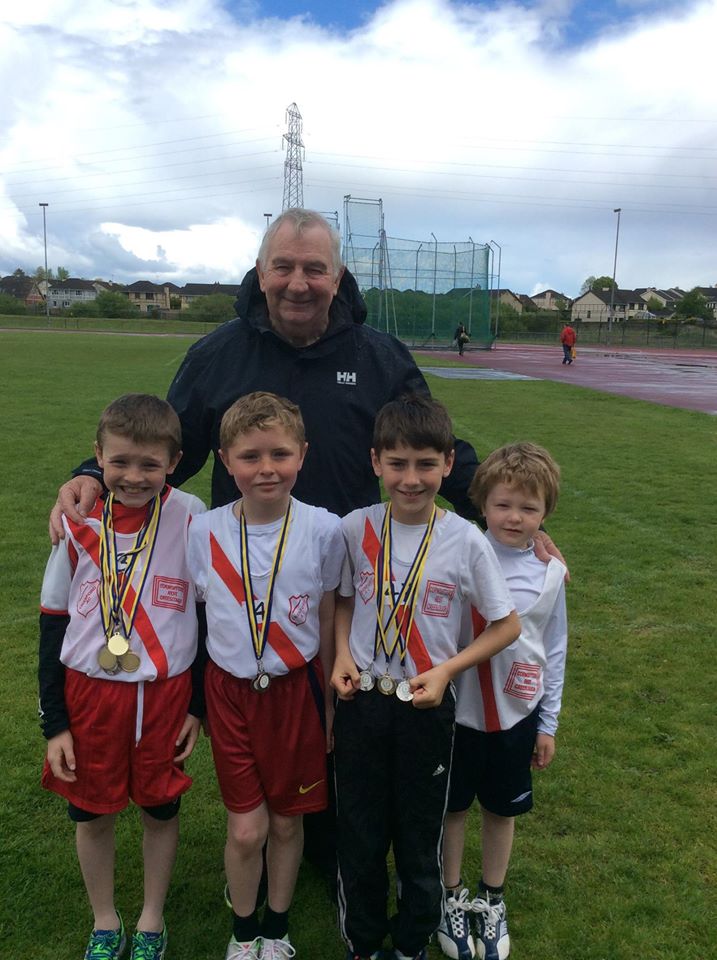 The Paddy O' Donnell Track and Field Memorial a Success
Olympian Y&AC kicked off their two summer open track and field meets with the first annual Paddy O' Donnell Track and Field Memorial on Sunday 22nd May at the Templemore Sports Complex. This event was in honour of our late and great club leader Paddy O'Donnell who sadly passed away 5th December past. Paddy was involved in athletics for over 40 years starting out as first an athlete competing in the various marathons including the very first Derry marathon. He then moved into coaching within the then Sparta Youth Club and he was made leader of the club in 1988. Paddy believed that sport should be for all, no matter what walk of life you came from and no matter what ability you were. He was the driving force behind a resurgence of numbers into the club and the sport and club seen new and untold of success as he coached many athletes and teams in a variety of events/ disciplines to Ulster and N. Ireland, All Ireland and International medals and success, and particularly in middle distance. Sparta Youth Club eventual changed their name to Olympian Youth and Athletics Club in 1994 and Paddy continued on as head coach right up until two years ago when ill health limited his activities within the club and the sport he loved so well. To sum up, Paddy was Mr Athletics ! and it only seemed fitting that the club honour him in this way this year and for many years to come.
Overall the event was a great success as despite the prestigious Ulster Schools being held on the same weekend it certainly did not deter over 100 juvenile, senior and masters athletes from clubs all over Ulster travelling from as far as Finn Valley, Lifford, Letterkenny, Tirchonnail, Inishowen, Ballymena and Antrim to compete against our own Olympian's as well as other local talent from Foyle Valley and City of Derry.
The competition catered for all athletes from the ages of U.9 year's right up to senior and masters level. With some great performances from all involved it was a fantastic early test for club athletes as they prepared for the up-coming Ulster and N.Ireland Championships which commence at the end of this month and right through June.
14 of Olympian's very own young athletes competed extremely admirably on the day and amassed a tremendously impressive 10 Gold, 8 Silver and 2 Bronze medals against some top quality opposition; most of whom will also be competing at the Ulster and N. Ireland Championships. This augers well for Olympian's young stars of the future within these Championships, and all at Olympian would like to wish everyone from the club who will be competing, the very best of luck.
The club would also like to give a special mention to all our new athletes who competed in their first track and field competition on Sunday. Every one of them equipped themselves more than adequately with some even bagging themselves a few medals for good measure. All the coaches are very proud of every single athlete who put on the blue vest and competed with such great heart, and we know Paddy would have been proud too.
The main event of the day was the Paddy O' Donnell Memorial 800m. The occasion was marked with a 1 min clap before the race to mark and celebrate Paddy's memory. With a strong line up it was the relatively new to the sport but ever improving Angeline Mc Shane (City of Derry) who won the Female Perpetual Trophy in a very swift 2.22.9 mins clocking. The outstanding and European Youth Championships bond Fintan Stewart (also City of Derry), just fresh from winning the Intermediate boy's 1500m at the Ulster Schools the day before, lead from gun to tape to win the Male Trophy in an impressive 1.58.0 mins time. Well done to all who competed within this event to make it such a memorable and exciting spectacle.
Overall it was a great family day for all with some highly competitive and top quality athletics on display. Everyone at Olympian would like thank all the athletes who participated; and to all the parents, coaches, grounds-men, first aiders and Templemore Sports Complex staff who helped out on the day to make the competition run smoothly and make it a success.
The second summer meet instalment will be hosted by Olympian A.C again at the Templemore Sports Complex in February on Thursday 9th June. If you are a keen athlete or a beginner from aged 8 and above; or just have an interest in spectating, you are more than welcome. Registration will begin at 5:30pm with the first event kicking off at 6:30pm. Entries are £5 which covers all events for each individual athlete's age category. Further details TBC.
DONEGAL CHILDRENS GAMES
The Little Olympian's do it again ! Olympian Youth and Athletic Club recently contested the Donegal Childrens Games in the Finn Valley Centre and came away with a fantastic 4 medals from small squad of 6. Boyd Russell again struck gold in U11 600m, Ellen bronze in U11 turbo javelin and multi-talented Orla Faul silver in U9 LJ & bronze in turbo javelin. Other athletes who competed brilliantly were Eoghan O' Donnell u10 LJ & turbo javelin, James Russell in u10 60m, LJ & turbo javelin; and Cadhan Friel u11 turbo javelin. This augers extremely well for Olympian's young athletes for the up coming Ulster and N.Ireland Childrens Games where medals and places in the All Ireland Childrens Games will be up for grabs.
ULSTER SCHOOLS
Massive well done to Olympian's Henry Bose and Aishling Gallagher who both placed an incredible 6th in the junior boys and girls 80m / 75m hurdles in their 1st appearance at the Ulster Schools Friday last. Henry and Aishling both qualified from District C by claiming a well deserved silver and bronze medal respectively.
Well done everyone. You are all future Olympian's at heart !
Training:
Training continues Tuesday nights at 7:00 – 8:15pm at the Glenswilly pitch and Saturday mornings from 11am till 12.15pm at Aura Leisure Centre for the month of June and back to pitch after this due to pitch being repaired.
We are insured to cater for any and all abilities from 8 years of age right up to senior and master's level who wishes to train, keep fit, have fun, and/or compete at a local to national/ international standard. New members as always are more than welcome. For further details, please do not hesitate to contact Martin O' Donnell on 863838240 or message us via Facebook (Olympian AC) or feel free to come down and have a chat on any of our club nights.
Tags: