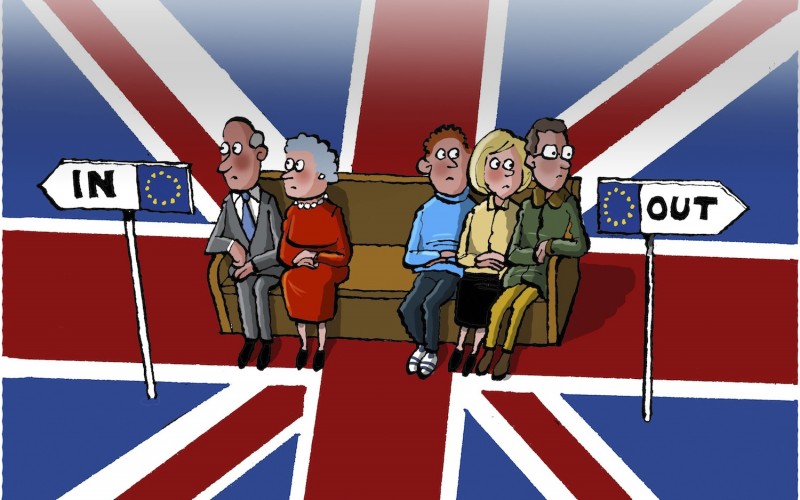 POLITICS: Fianna Fáil TD for Donegal Charlie McConalogue has warned that if Britain votes to leave the EU it could have very serious implications for border counties.
Deputy McConalogue told Donegal Daily, "The referendum on Britain's membership of the European Union takes place in just over 3 weeks' time on June 23rd.
"The outcome of this vote could possibly change cross-border relations across a range of areas including trade, travel and tourism. In the event of a Brexit, the border between Northern Ireland and the Republic would become an external border for the EU, and could possibly lead to a hardening of the border between North and South.
"This would impact on cross-border workers, students and also tourists in Donegal.
"This will have serious consequences for people living in Donegal, and right across the border region.
"People living in this region have enjoyed free movement across the border as a direct result of the peace process, but this could be placed under threat if Britain votes to leave the EU.
"A report published by the House of Commons Northern Ireland Affairs Committee noted that there are nearly 300 formal crossing points between the Republic of Ireland and Northern Ireland, as well as many informal borders.
"It is obvious that border counties in particular will bear the brunt of Brexit if it materialises, and the prospect of a fresh wall of regulations being built from Derry to Newry would be a massive blow for communities both North and South of the border.
"While this referendum is for Britain alone to decide, Fianna Fáil is clear where it stands on this issue; we do not believe that Brexit is in the best interests of the European Union and certainly not in the best interests of the Island of Ireland. It is my hope and that of my party that Britain votes to remain on June 23rd."
Tags: