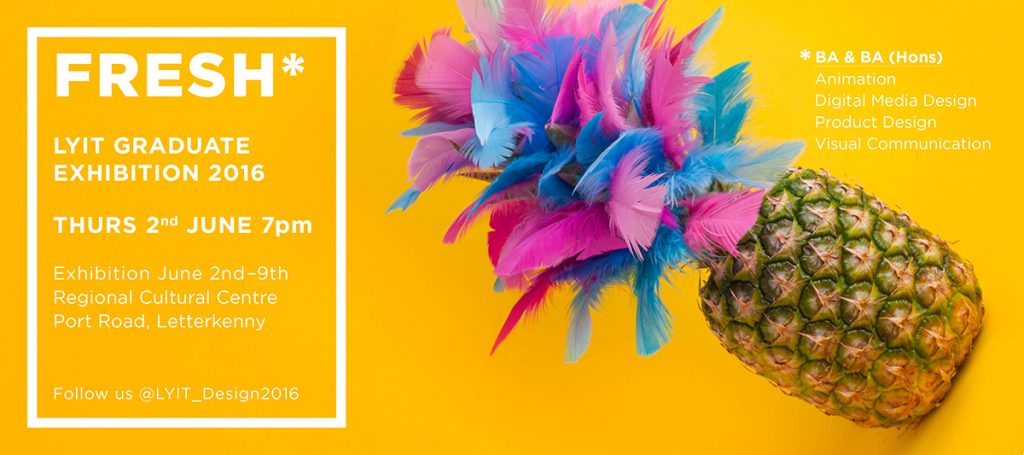 FEATURES: The Department of Design and Creative Media at Letterkenny IT is delighted to announce 'FRESH'.
This Graduate Exhibition opens on Thursday 2 June at 7pm in the Regional Cultural Centre, Port Road, Letterkenny and all are welcome.
If you miss this, the exhibition runs for one week until Thursday 9 June.
This year's show will include Animation, Digital Media Design, Product Design, Visual Communication/Graphic Design along with a selection of work from our accredited Life Long Learning offerings in Fashion Fundamentals and Photography.
A great deal of effort has been invested in the preparation of the exhibition – we expect it will excite and inspire all who visit! Don't be afraid to come along.
Tags: