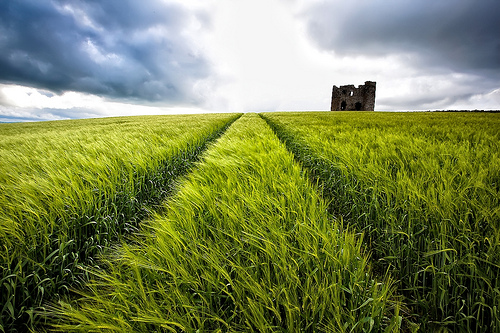 ONE of Donegal's biggest farms is set to be auctioned off by its owners – and could fetch up to €20M.
The 2,400 acre An Grianan Estate at Burt is one of Europe's largest organic farms – it has 1,900 acres of prime farmland and 500 acres of lakes.
It is currently owned by the agri-good business Donegal Investment Group – the new name for Donegal Creameries.
The land was all reclaimed from Lough Swilly and includes its own pump house and extensive drainage system.
It has a 500-cow herd.
Auctioneers Savills has been appointed to handle the land sale with anything between €15M and €20M expected.
Dublin-listed Donegal Investment Group saw pretax profits fall by more than 10 per cent last year despite a rise in turnover.
The food group, which rebranded from Donegal Creameries in 2013, operates across agri-inputs, produce, property and other investments. It has operations in Ireland, the UK, Holland and Brazil.
Donegal recorded full-year pre-tax profits of €3.7 million versus €4.2 million in 2014 on revenues that were up 2.7 per cent from €81 million to €82.9 million. Operating profit increased from €900,000 to €1 million.
The group said that as with 2014, last year saw continued challenges for its produce seed potato business and further progress for its speciality dairy division.
Donegal's balance sheet remained reasonably strong with shareholder funds of €60.7 million.
Net debt reduced by €4.6million, primarily due to the proceeds of the sale of the Ballyraine Halls student accommodation in Letterkenny.
Tags: