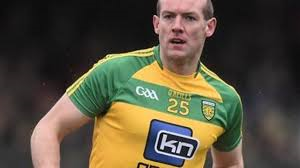 DONEGAL TO ADVANCE – BUT ULSTER FOOTBALL TAKES A STEP BACK:
Back to the battlefield for Donegal this weekend as they bid to claim a semi-final spot in the Ulster Championship and, just as significantly, avoid a back door trip to Wexford. They'll face Fermanagh without the influential giant that is Neil Gallagher but even his absence shouldn't prevent Rory Gallagher's men from advancing into the business end of proceedings.
Fermanagh were convincing winners over Antrim – isn't everybody these days – but won't find it as easy at MacCumhaill Park on Sunday and despite Donegal's mixed performances in Allianz National League, I can't see anything but a home win here.
How much further they can go in this and the All-Ireland series is another question and I'd be fearful of the answer.
Fearful, too, for Ulster football which appears to have retreated into the realms of the haves (Tyrone), the might haves (Monaghan, Fermanagh, Cavan and Donegal), and the definitely have nots (Derry, Armagh, Antrim and Down).
In Clones last Sunday, Monaghan finished a massive nineteen points ahead of the Down men in their quarter-final tie – further confirmation of how low the Mourne side have sunk.
Comprehensive defeats for Antrim at the hands and feet of Fermanagh; Derry in what would normally be the tightest of encounters against old rivals, Tyrone; and Armagh at Kingspan Breffni Park signalled the divisions that currently exist in an Ulster Championship that once was the standard bearer for competitive football on this island.
There's now a serious danger that we could be heading into the territory occupied by Leinster, Munster and Connacht – that is, one, or at the very most, two teams vying every year for the Provincial title and leaving the rest searching desperately for the key to the back door.
Not, surely, what the decision makers had in mind when they originally introduced the system or indeed what any of us envisaged back in the days when Sam could have found his way to any one of ten counties in a given season outside those years when the likes of Kerry were the dominant force.
Should Dublin continue to dominate as they appear to be on the verge of doing – the location of the so-called National Games Development Centre at Abbotstown providing them with the necessary facilities to do so right in their own doorstep – then we can really start to worry. Or, perhaps, we should have started worrying some time ago when the creaks began to appear in the Provincial game and nothing was done about it.
After this Championship campaign it may be time for a radical overhaul.
Meanwhile, a worthy tribute to Anthony Molloy who received the Freedom of the County at a special ceremony in Lifford this week. Didn't quite get the freedom of Croke Park all those years ago but he did perform on that day of days as if he had.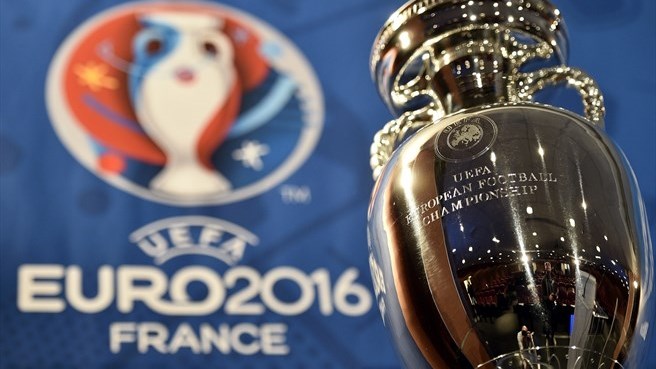 THE ALL TOO REAL THREAT THAT HANGS OVER EURO 2016:
There's an uneasy feeling circulating as the countdown nears completion to the 2016 European Championship Finals. When previews of a sporting event merge into current affair bulletins and involve international security experts, as this one has been doing, then it's difficult to focus the entire attention on the football while trying to ignore the elephant in the room that is the terrorism threat.
The arrest this week of a French citizen by Ukraine's state security services, complete with a serious arsenal of explosives, ammunition and grenade launchers – the 25 year had, it is reported, been planning 15 attacks in France during the tournament – doesn't serve to ease the fears but instead puts the glaring question hanging in the air, namely, just how many more are out there ready – and tragically all too willing – to carry out wholesale slaughter?
Eamon Dunphy has already indicated his intentions not to travel to the Euros – citing that threat as his reasons. Nobody could blame him or anybody else taking the option of staying at home.
And yet, the tournament must go on. Had the authorities decided to postpone the whole thing then the footballing and western world would have lost out and the terrorists would be claiming a bloodless victory.
It won't stop thousands of Irish supporters, from both sides of the border, from travelling to lend their support and you can be sure that every single competing nation won't be short of a fanatical following. All we can say is credit to them and hope that they'll all return to their respective homelands having enjoyed the football as opposed to getting caught up in a massacre.
For Ireland, the European Championships kick off on Monday next (5.p.m.) when Sweden provide our first opponents in what has been described as the 'Group of Death' – a term that now recedes into the depths of black humour given the threat than hangs over the tournament.
It's the game the pundits are reminding us is the one we can win to help set us up to come out of the group for the knock-out stages but much could depend on whether or not Ziatan Ibrahimovic comes out to play on the day. Simple matter is, he plays the whole Swedish team operates; he doesn't, they tend to falter.
But I still believe that we can rattle Belgium's cage even if they will be pinpointed as firm favourites against us.
Meanwhile, the safest of journeys to all those Irish fans – including many from this part of the world – who are venturing to France for one or all of the Irish games.
Most of the rest of us will be relying on the flat screen to watch proceedings and indeed attempting to catch as many games as humanly possible – work schedules and little matters of Leaving and Junior Certificates exams invariably dictating terms on these occasions.
I see the Cavern Bar in Letterkenny has managed a bit of a coup by inviting former Ireland boss, Steve Staunton, to come along and provide some expert analysis on the Sweden game. Good on them – and I'll hazard a guess the Dundalk native will make a much better pundit than he did an international manager.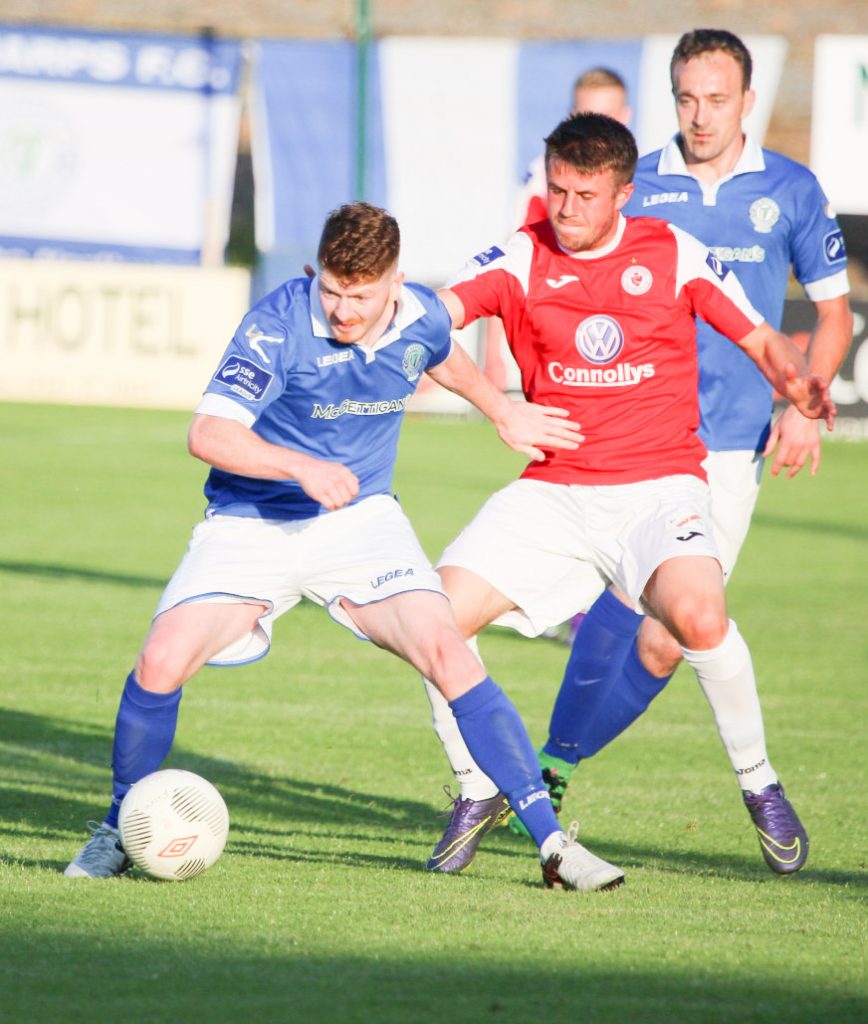 DERBY DELIGHT AS HARPS BREAK NON-WIN SEQUENCE
"…Tommy Rosney, Sean Gilroy, W.B. Yeats, Alan Foley, those bucks from Westlife, Constance Markievicz, – your boys took a hell of a beating…."
Not quite as comfortable as it may seem on a 3-0 scoreline but few could have argued the point that Harps were deserving winners in the end as they returned to winning ways at the expense of their North-West rivals.
Sligo Rovers had won six out of their previous seven fixtures before Friday night's game in Ballybofey while Harps had gone nine games in all competitions without tasting the sniff of a victory – all of it pointing to an away three pointer.
And as the opening stages unfolded, it still looked that way as Rovers took control and threatened to open up the home rearguard.
But a strong defensive display, with Tommy McMonagle, joining a back four that also included Ethan Boyle in the right full-back slot in place of the suspended Damian McNulty, kept Sligo at bay. After a season basically spent on the bench, McMonagle had returned to action in the game at Tallaght the previous weekend and indeed, after impressive performances in the promotion campaign last year, has been unlucky not to have featured on a more regular basis.
He looked solid and composed against both Rovers and the change of system would appear to have suited Harps as a unit as they carried a greater threat at the other end of the pitch. It has not exactly been purple patch territory this season in the goals for column – only twice had Harps scored two in a game in eighteen previous matches so three against Sligo was a particular tonic, allied to a clean sheet – the first since that goal-less draw against Bohemians back in early May.
Up front Dave Scully had his best game in a Harps shirt, holding the ball up and setting up opportunities for his team-mates, not least the through pass that sent Ryan Curran, scampering through for the home side's second goal on the night.
There were a few candidates for man of the match but nobody earned it more than Sean Houston who capped an influential performance – coupled in midfield with the energetic Gareth Harkin – with two expertly taken goals.
Houston has been a critical addition to the team and, following that late equalizer in that other derby encounter in Derry a few weeks back, has shown an eye for the target – goalscoring midfielders, with the notable exception perhaps of Mickey Funston, proving thin on the ground for Harps in recent times.
The result against Sligo marked a significant statistic in the season to date – Ollie Horgan's men have yet to lose in a derby game.
Now, as they face into the mid-season break, all they have to do is avoid losing in too many of the others in their bid to preserve Premier League status.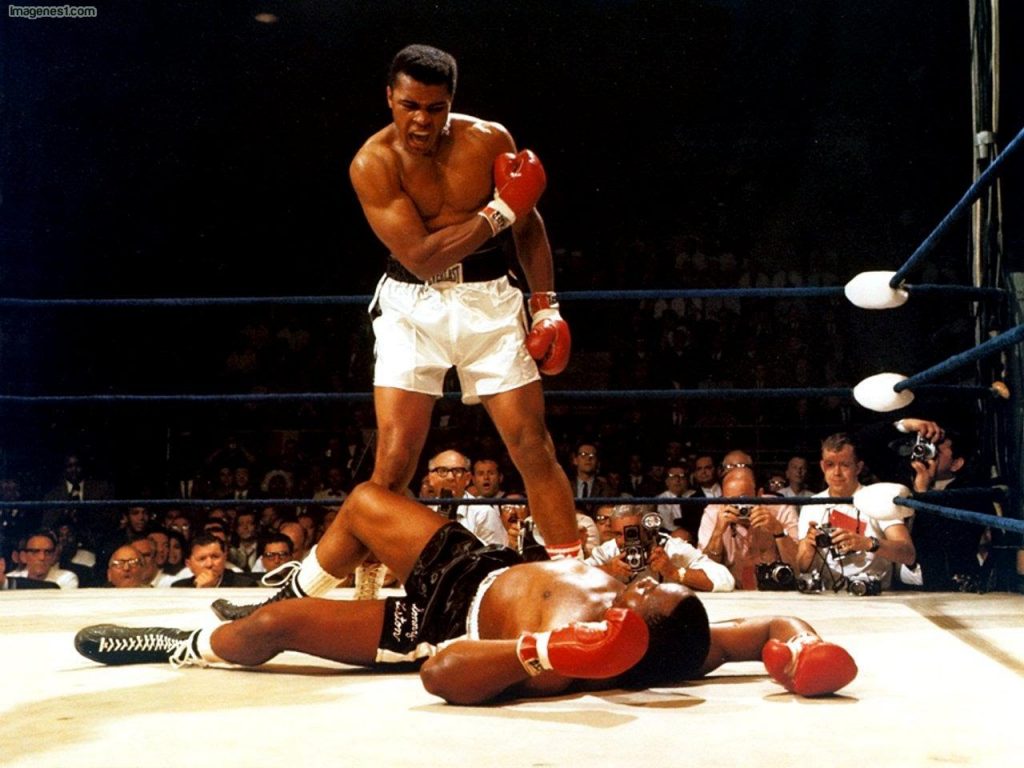 ALI SHUFFLES OFF:
Jason Quigley's tribute in the world of twitter neatly, and briefly, summed up for me the great Muhammad Ali.
"Inspired so many inside and outside the ring. What a legend what a character you will be sadly missed," the Twin Towns boxer declared.
Brief and to the point, as I say. But did anyone out there feel the coverage on the passing of the greatest boxer ever to have stepped inside a ring ran well over the top? Sixteen page supplements and acres of news print was surely stretching things a bit.
Never saw Ali in person or in the ring but I know one or two who did. Back in 2009, and already stricken with illness, he undertook a tour of Ireland and Britain which included a visit to his reported ancestral home in Ennis, County Clare.
The 'Irish Daily Mail' described him thus on the occasion:…"a sad, shambling bewildered old man….trundled out for public inspection."
And no doubt making plenty of money for those who organised the trip.
Boxing and sporting fans in general can, however, recall him for his performances within the ring. Or, as he once proclaimed himself: "I'd settle for being remembered as a great boxer who became a leader and a champion of his people. And I wouldn't even mind if folks forgot how pretty I was."
ROVERS RETURN?
No real surprise that the footballers of Athlone Town failed to fulfil their scheduled First Division fixture against Waterford United last Friday night. There have been rumblings and discontent within the club for some time with players not being paid expenses as financial difficulties bite deep.
Earlier in the season, a home game against Shelbourne was postponed after the generator at Lissywoollen broke down and those who attended that recent F.A.I. Cup replay at Leckview will have noted the absence, apart from a small core, of away followers for the game, suggesting all was not, and is not, right in the camp.
The F.A.I. has now ordered what it calls an independent review into Athlone's failure to play that game against Waterford at the R.S.C. with League Director, Fran Gavin, insisting they would be charging the Midland club for bringing the game into disrepute.
"To be notified on the afternoon of an SSE Airtricity League fixture that a club cannot field a team is simply not good enough," Gavin declared.
Followers of the L.O.I. won't want to see Athlone face the ultimate sanction of dismissal from the league though the club itself might be forced to make that decision should things continue the way they have been.
Should that occur, could it mean a place in the next round of the F.A.I. Cup becoming available and Letterkenny Rovers being invited in to fill the vacant slot after their defeat to the Town in the previous round?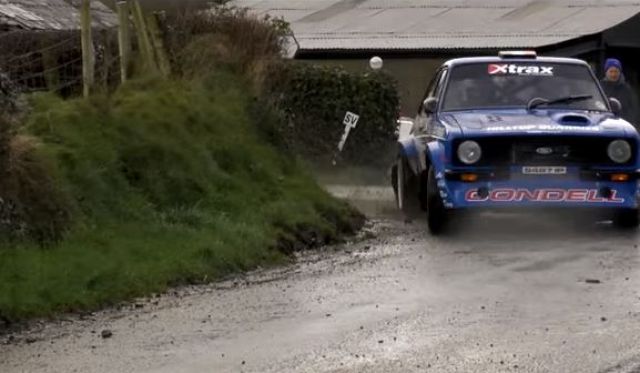 HOME JAMES:
As far as local rallying is concerned, his name has been synonymous with the sport in these parts for many a long year. Not so much in recent times but certainly back in the day, he would have been a familiar feature on the circuit.
James Cullen was not just a participant but a winner as the victory roll call for the Donegal International Car Rally will testify. A quarter of a century – yes, that long ago – he claimed his first chequered flag in his native event, and followed that up with another win on home soil eight years later.
And he was close on other occasions – runner-up in five Donegals and finishing third four times.
Did we think we'd ever see him back behind the wheel for another blast at the event? We lived in hope and now we know for sure – the Letterkenny man has confirmed his place on the starting ramp for the 2016 Donegal Rally that roars into action the weekend after next, over ten years since his last appearance in the event.
Good to see you back, James, and there'll be a host of rally followers who'll be specifically looking out for your MK2 Escort over the three days of the event.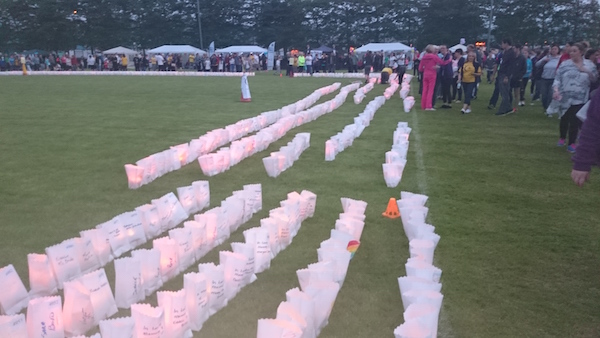 MICHAEL AND RAYMOND DO THEIR BIT FOR RELAY:
I ran into Michael Murphy and Raymond Foy at the Relay for Life in Letterkenny over the weekend – both of them doing their bit for the cause and the fight against cancer.
The big Glenswilly player took time out from preparing for next Sunday's Championship opener to man his team's gazebo at the event and described the Relay experience as "powerful". A description that sums it up to a tee.
Meanwhile, Finn Harps midfielder, Raymond, was along as a representative of the Divers Hyundai team with a challenge to those who attended their particular stall. How long can you keep the ball up without it touching the ground?
According to my good friend, Seamus McBride, the Harps man kept the ball up for a remarkable 863 times.
I didn't bother trying it.
BRUM AND BAR CHALLENGE
The Birmingham branch of the Finn Harps supporters club were back in town for last Friday night's derby game. An annual pilgrimage this one, borne on the strength of a friendly outing between Harps and the Brum – according to one of its members though I can't recall any such game from the recent or distant past, I have to say – some years back.
Only seven of the group made the trip this time out and I got chatting to one of them as they prepared to make their way to Finn Park via the Barca Bar. First things first, though, they were delighted that old rivals, the Villa, had been relegated or to give them their proper name, the scum (his term not mine – I occasionally meet Adrian Shields on Letterkenny's Main Street every so often and can't afford to be this abusive).
Anyway, the Birmingham boys were invited on to the Finn Park pitch at half-time for introductions to the crowd and for some interval entertainment in the form of a crossbar challenge.
All seven tried and all seven failed miserably – the likes of Dave Stokes watching his effort dribbling meekly past one of the uprights and the next man in line, Robert Maxwell, basically doing a Mirror image (sic!) only sending the ball trickling by the other post. Indeed it's difficult to recall if any of them managed to raise the ball sufficiently off the ground to complete the challenge.
But then they all had already hit the bar earlier….
SCORED OUT:
The untimely passing has taken place of F.P. Scoreboard of Navenney Street, Ballybofey.
Deceased, who had been ailing for some years, was aged 9,4,8,7,5,2,3,0,1…….
Tags: