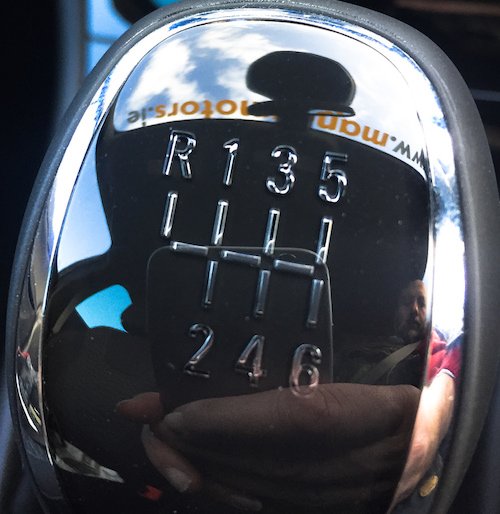 Britain was once a powerhouse of car manufacturing. With the BREXIT getting wheels this week, DD motoring correspondent Brian McDaid looks at the home of the Cortina.
New York, Paris, Peckham!
It's like an episode from "Only Fools and Horses" , Great Britain's decision to depart from the European Union. A bit like the old three-wheeled Reliant Robin van heading home from Europe, Del-Boy at the wheel thinking he has pulled off the deal of the century and Trigger trying to make sense of it all. If Del-boy was the British Bulldog there is always room for sensitivity in Rodney wondering did they offend anyone.
The three wheeled Reliant Robin was the dream of a British Car Maker and was launched the year that Britain joined the EEC. It was the early 70's and Britain still had loads of independent car makers. The best selling car in Britain was the newly launched MK3 Ford Cortina, the car with American influence in design was shaped like a Coca Cola bottle. Its name Cortina was European, borrowed from a ski resort in Italy. Britain were happy enough to own the American Ford Company that were building cars on a grand scale in Britain, But their home made brands were starting to fade.
Biggest in the World
Britain were about to sit down at the table as an equal in Europe. If they just took a look at their own car industry, it would have shown them a carbon copy of what the EEC was trying to do with its members states.
Britain at one stage were the biggest exporter of cars in the world with the US trailing behind them in 2nd place. William Morris produced the Morris Minor, which he personally famously hated, he said it looked like a poached egg, and called its designer , "Issi, what's his bloody name,"…..Alex Issigonis, was the car's designer.
Alex was of greek and german parents, and had dreams like William Morris had once when he started work repairing and selling bicycles, before he started building cars. William Morris was now self made, but even as a millionaire car maker he still had carpet cut-offs from the car factory as floor covering in his house. The Morris Minor became the first British car to reach the one million in car sales.
Morris and Austin were now the two biggest manufacturers of cars in Britain and they joined forces along with iconic brands like MG, Riley and Wolseley, etc to form The British Motor Company (BMC) now all or most of the many British car makers were in one big British Union of carmakers together.
Every machine is the child of a dream.
The British Motor Company with the help of that boy, Issi, What's his bloody name! turned out one cracker of a car when the first Mini rolled of the production line in 1959, The heritage of its big sister, the Morris Minor launched ten years before played a part in the run away success that this car had, Alec Issigonis its designer now gave William Morris, and Albert Austin and BMC a great platform. The Mini made the union of car makers all look good on the outside, but the rivalry of the workforce in the big plants formally Morris and Austin would not go away, now they were in the one company but were still working as competitors rather than partners
Not playing ball.
At its peak, British Leyland Motor Company . (BLMC) owned almost 40 car manufacturing plants across the country. Morris and Austin were selling near identical cars with which the British Motor Corporation (BMC) had never properly integrated either the dealer networks or the production facilities for Austin or Morris. This had been done partly to try and improve poor industrial relations – workers at Cowley still perceived themselves as "Morris" employees therefore they refused to assemble cars badged as Austins, and the same was true at the former Austin plant at Longbridge. The result was that both plants were producing identical cars with a different badge . This meant that Austin and Morris still, competed with each other on each identical product, which meant it cost BLMC twice as much for marketing and distribution costs that it would have if sold under a single name or if production of a single model platform was concentrated in one factory.
When Britain joined the EEC this was the top ten selling cars in Britain in 1973.
1st Ford Cortina Mk3.
2nd Ford Escort Mk1.
3rd Morris Marina.
4th Mini.
5th Vauxhall Viva.
6th Austin Allergo.
7th Ford Capri.
8th Austin 1100.
9th Ford Granada.
10th Hillman Avenger .
All these top selling cars were British built and the companies British owned. At the height of BMC production they employed 82,000 workers, Ford followed with 45,000 workers. wind the clock on to the present day and as the once great British car maker is about the leave the EU the picture tells a different story
1st Ford Fiesta.
2nd VW Golf
3rd Ford Focus
4th Vauxhaul Corsa
5th Nissan Qushqai
6th Vauxhaul Astra
7th VW Polo
8th Mini
9th Mercedes C Class
10th BMW 3 series
It's frightening to look at this now , The Vauxhalls, Fords and Nissans are made in Britain, but with Britain's imminent exit out of Europe that might change at any time. General Motors are also the parent company of Opel in Europe, and Both Opel and Vauxhaul are identical just like the the Old Austin and Morris but have different badges.
Car boot sale
The BBC this week filmed The British Prime Minister, David Cameron on his way into Downing Street, They suggested it might be one of his last trips into office in his Jaguar, What they could have said was, that Iconic British brand Jaguar now belongs to Tata from India,
Its the same picture for every single British motorcar brand still going all have been sold off or closed , Ford own Land Rover, VW own Rolls Royce. And what about the Isis What's his bloody name's dream car.
Bernard Pischertrsrieder bought the failing BMC group now called Rover. (Could you imagine William Morris trying to remember that name), Bernard then sold off different parts of the company to interested car makers, He was head of BMW at the time, He did keep one part of the that once great British Motor Company, for BMW, The Mini Badge, which under BMW he recreated the present day Mini. which is produced in England. It turns out Bernard was a cousin of the original designer Alec Issagonis and believed in the Mini brand like his cousin who designed it years before him.
My journey to passing my driving test.
Its was the third time lucky in my dad Cortina Mk3 that I finally passed my driving test. First time out was in a Hillman Avenger , It was yellow with a black vinyl roof , I failed the test for , driving to fast, driving to close to park cars and not stopping at junctions. Second time out in the same yellow Avenger. along with the black vinyl roof, now it had spot lights and CB radio Go faster stripes and this time a different examiner . I failed again this time for driving too slow, driving too far out in the middle of the road and too hesitant at junctions.
Third time out it was dad's new secondhand Ford Cortina Mk3. I went to Donegal Town for a change and hey presto the pass arrived. Think is was the magic tree air freshener that done the trick. On my way to learning to drive I managed to clean the passengers wing of every car my father owned. Our old Cortina never cooled, three shared it , my brother , my father, and me. We all shared the fuel bill, but I think my brother was better at gauging what was left in the fuel tank better than me. I would be hardly out of the housing estate and the Cortina would start pinking and spluttering, lucky we lived on a hill so we could free-wheel her down to Leo Shannon's pumps. I am sure Leo must have thought the Cortina was a hybrid with it silent approach into his pumps for a fiver of Super. Happy times.
Safe Motoring folks.
Tags: