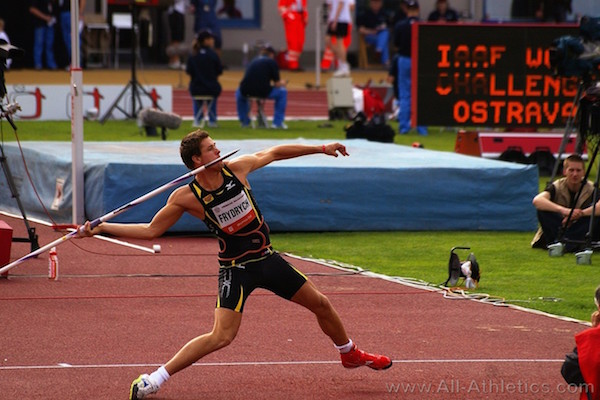 Petr Frydrych, Czech Republic, is the latest big name to be announced for the Letterkenny International International Track & Field Meeting taking place tomorrow.
With a personal best of 88.23m, Frydrych is the third best Czech javelin thrower of all time, just behind his coach, three time Olympic champion and World record holder, the great Jan Zelezny.
He is a European U-23 silver medallist and a former Diamond League winner. Frydrych competed at the 2012 Olympic Games in London. He is coming to Letterkenny for the 4 Lanterns Javelin Event looking to improve on his seasons best of 82.19m and in the process, secure his selection for his second Olympic Games in Rio.
The Irish all comers record stands at 84.12m from 1997 so it looks like this mark could be in danger of being broken on Saturday night. What a historic night this could be – so get yourself, family and friends along to the Danny McDaid track, Aura Leisure Centre at 7pm (FREE ADMISSION) for an evening of World class athletics not to be missed!
Tags: