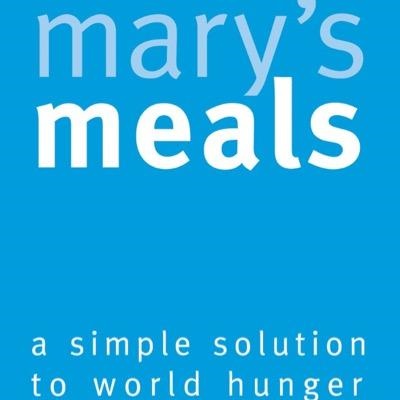 This year walkers from Malin, the Spire in Dublin and from Mallow in Co. Cork, are all walking to Knock from August 7th to August 15th.
All proceeds will be going to Mary's Meals. Mary's Meals is a no-frills charity with a simple idea that works: by providing one good meal in a place of learning, children are drawn into the classroom where they can receive an education that could one day free them from poverty.
It costs just €14.50 to feed one child for a whole school year, 93 cent of every euro raised goes directly to their charitable activities.
At the moment each route has a few committed walkers doing the full route but Mary's Meals are hoping that more walkers will join in. Although not everybody will not be able to do the full distance due to work, family and other commitments, but everyone is welcome to join them for a few km along the way (2km, 5km, 10km).
Walkers tackling the full route will walk a whopping 214km, which will take them approximately 43 hours in total.
There is no entrance fee but sponsorship cards are what will make the walk a fundraiser. Each walker/volunteer pays their own way so that every euro raised goes to Mary's Meals.
Mary's Meals are looking for people to conduct bucket collections in the towns where walkers are travelling through, and they also need drivers, as a support vehicle is very helpful for the walkers for carrying food, water and luggage.
One young boy who has been supporting Mary's Meals since he was five says that "it could have been any of us. We just happened to be born here and the poor children who are hungry were born in a very poor place. Surely it is not fair that they should starve. Surely we can do something."
The Donegal route is as follows;
Sunday 7th: Malin – Fahan
Monday 8th: Fahan – Letterkenny
Tuesday 9th: Letterkenny – Ballybofey
Wednesday 10th: Ballybofey – Donegal Town
Thursday 11th: Donegal Town – Bundoran
Friday 12th: Bundoran – Sligo
Saturday 13th: Sligo – Tubbercurry
Sunday 14th: Tubbercurry – Kilkelly
Sunday 15th: Kilkelly – Knock
If you are interested in joining the walk, doing bucket collections or to drive a support vehicle, you can contact Mary's Meals for more information on 087 708 0736, or you can find them on Facebook and Twitter.
Tags: