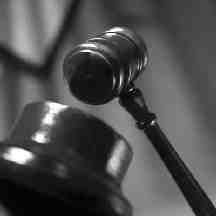 AN ELDERLY Donegal man is staring at prison after he pleaded guilty today to a catalogue of child sex abuse offences.
Sex beast John Callaghan faced Derry Crown Court today for an arraignment hearing on a total of 14 counts of indecent assault.
The sex attack charges relate to three female victims, who cannot be named for legal reasons to protect their identity, and happened over an eight year period.
The offences took place in the Derry area on dates between January 20, 1974 and January 14, 1982.
Callaghan, whose address on the court papers was given as Drung, Quigleys Point, Donegal, stood in the dock of court of 4 at Derry Crown Court today.
The 71-year-old replied "Guilty" to all 14 counts of indecent assault put to him on the bill of indictment by the clerk of the court.
The judge ordered the preparation of a pre-sentence report by the Probation Service.
Callaghan was released on continuing bail to return back to the same court on September 8 this year for a plea and sentence hearing.
But the defendant should not take his release on bail as an indication of what sentence he will receive on that date.
Under sentencing guidelines in the North, the paedophile will be given credit for his guilty plea at arraignment.
He will also be given credit for saving the victims the harrowing ordeal of having to give evidence in court.
And the pervert will also receive a reduction in his sentence for saving the court time and money of a week long trial.
Callaghan will now be the subject of notification period after signing the sex offenders register.
How long he will spend on the sex offenders register will depend on what sentence the court hands down in two months time.
Investigating officers from the Police Service of Northern Ireland (PSNI) will also be seeking a Sexual Offenders Prevention Order against Callaghan.
He could be placed on the barred list of working with children and also vulnerable adults.
Callaghan will also have to notify police of his address or any change of address.
Tags: