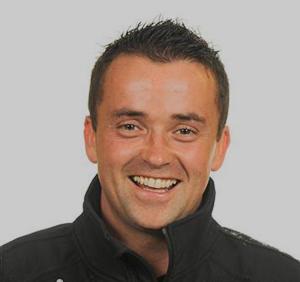 DONEGAL TO TAKE HOME THE TITLE WITH MAXI-MUM EFFORT: 
Even before a ball has been kicked in anger – and there may indeed be
some of that – in this year's Ulster Final, irony and controversy have
already trotted out on to the pitch in the warm-up.
First, we have had Mickey Harte taking aim at Donegal selector, Maxi
Curran, for his incursions onto the field of play during matches with
the Tyrone boss stating that he failed to see the necessity for "some
people' to be on the pitch. He obviously still holds a grudge in this
respect, reflecting back as he did to 2005 when former Tyrone
selector, Tony Donnelly, had been suspended for standing beside Harte
on the line for a period of over fifteen minutes during the second
half of the All-Ireland semi-final against Armagh.
Donnelly hadn't been permitted inside the wire for the All-Ireland
Final and for the opening game of the subsequent season as a result of
his actions on the day.
Cue eleven years on and things have apparently changed, according to a
cynical Harte, who somewhat bizarrely singled out Curran as a
principal perpetrator of pitch incursions before, almost in the next
voice, insisting that Tyrone and Donegal were like old buddies in the
bar and were not still seething over events, and accusations of
sledging, from last year's minor championships clash between the
sides.
"There are a lot of people speaking with wonderful authority about
this vitriol that is supposed to exist between Tyrone and Donegal.
They didn't show us any evidence, they went on rumour and the rumour
mill," insisted Harte.
I would imagine a glance back at footage of previous Championship
encounters between the sides might uncover some of this missing
evidence. Because the reason we all enjoy – and that includes G.A.A.
followers from all over the country – even challenge games between the
sides is the sparky nature of them and the fierce rivalry, stretching
back over the decades, that made any match between Donegal and Tyrone
a must-see even, if occasionally, it was for the wrong reasons.
Sunday's should be no exception particularly with an Ulster title as
the prize for the winners.
This week we also had former Donegal manager, Jim McGuinness, weighing
in to the great debate about where Gaelic football is heading. You
only had to read the headline on his weekly column in the 'Irish
Times' to understand the raised eyebrows and shakes of the head that
might have greeted his remarks: "Defensive coaches leading game down
dead-end," it trumpeted.
The Glenties man cited last weekend's Connacht clash between Galway
and Roscommon which he insisted he had watched in "complete dismay" as
both sides cancelled each other out in rigid stalemate.
Naturally, there was some serious criticism of McGuinness and his
views on the nature of the defensive set-ups, given that he had
knitted the original blanket.
But a closer examination of his article did and does offer a better
perspective of his argument. At the end of the day, he said, Roscommon
and Galway were not Donegal but were counties with their own
footballing identity.
"The reason we did what we did in Donegal was because of the players
we had at our disposal and also because of how the game was played in
the county going back generations.
"When I was learning the game in Donegal, as a young lad at county
training, the refrain was always: keep the ball! Keep the ball Because
our pitches are mostly on the coast in Donegal and we are exposed to
the Atlantic winds, it made sense for Donegal to retain possession and
look to develop a slick running game. That style was second nature to
our footballers and still is," McGuinness argued.
In his term as Donegal boss, he had, as his disposal, the skilful and
ball winning trio of Michael Murphy, Colm McFadden and Patrick
McBrearty and a team blessed, as he stated, with natural ball-carriers
including Frank McGlynn, Karl Lacey, Rory Kavanagh, the McHughs, Leo
McLoone and Anthony Thompson.
"The whole lot had the capacity to get on the ball and make serious
incisions," wrote McGuinness who, however, maintained such a gameplan
had been "absolutely unique" to Donegal. "Yes, we defended in big
numbers, absolutely. But we always left bodies up the park."
Fair point and one that still holds to some degree under the Rory
Gallagher regime. And basically the same selection of players to do it
with.
Had someone asked me a matter of a couple of months ago if Donegal
could beat Tyrone in an Ulster Final, I would have, not quite laughed
in their face but gone close.
But now…….now I believe there is a title in this side and it won't be
Maxi Curran that Mickey Harte will be concerned with on the pitch but
the players in green and gold who can make the necessary incursions
into enemy territory to claim the honours at the end of the day.
BRING ALONG THOSE VOCAL CORDS:
When you're packing up your sandwiches, flasks and water bottles for
Sunday's trip to Clones, don't forget in addition to load up your
membranous folds from the larynx box, better known as your vocal
cords.
For a letter in last Thursday's 'Donegal Democrat' caught the eye (or
even the ear) and I'd have to say I whole-heartedly agree with its
contents.
The writer, who ironically signed himself as 'The Quiet Man' from
Ballyshannon, posed the question as to why Donegal fans were so quiet
during the Ulster Final replay against Monaghan.
"At one stage in the second half when the pressure was on, I heard a
lone cry off to my left near the end terrace: 'Donegal, Donegal
Donegal.' That lone voice was briefly joined by two others, the chant
the same 'Donegal, Donegal, Donegal.' I joined in. The four of us did
our best in the hope that others might join and that our battling
heroic team might take some encouragement from the chant.
"After 30 seconds my bold friend in the terrace stopped his chant, I
shut up fairly quickly too, I felt almost embarrassed to be the only
person in my section (and there were loads around me from Donegal) who
wanted to cheer on the team. The other voices also fell silent and I
went back to the silent tense torture of watching my team in another
white knuckle ride to the finish."
Where are the Donegal voices gone, the letter writer demanded,
wondering if Kerry, Dublin, Leitrim or Longford fans stayed so quiet.
I can answer for at least one of those counties. Okay, the Dubs have
the regular advantage of being able to congregate on the Hill in one
massive grouping but they do let loose with chants and songs such as
'Come On You Boys in Blue'. And very atmospheric it is too. And, no
doubt, beneficial to the men on the field.
But our Ballyshannon friend is spot on and it's not just Donegal fans
who stand guilty of giving the silent treatment. If television or
radio coverage is anything to go by, most county teams, even those
well supported numerically, receive little all out vocal backing from
the terraces.
And yet soccer's a different ball game in every sense. Club fans
across the world, at whatever senior level they're performing at, have
their own sets of songs to help inspire the players on the pitch and
remind them of their presence.
Finn Harps have a couple of small groupings of supporters, complete
with drums, who keep the vocals going throughout home and away. And
while the rest of us might confine ourselves to the odd cry of
emotion, we inevitably feel there's something missing if we don't hear
the choir in our midst giving it their all. They have a particular
repertoire of material that's unique to them. And when countered with
opposition singers, it can make for a passionate and entertaining
atmosphere.
But when it comes to Gaelic games there are few songs as such and even
fewer fans willing to engage in them even if there were.
As the 'Democrat' correspondent queried: "Why are we so shy to shout
out our support? We attend in great numbers, but isn't it time we
cleared our throats and let Murphy and more know we are there, it
might help them.
"I know at the Ireland games in France the support from the terraces
them a lift when their backs were against the wall."
So come on all ye Donegal faithful, clear those lungs and lend your
voices loudly to the occasion this Sunday. Your county needs you and
your vocals and don't be depending on the 'quiet man' from
Ballyshannon and a handful of others to do all the chanting.
GIVING EVERY LAST QUARTER:
Offense and defense; game clocks, play clocks; quarterbacks,
tailbacks; field goals, drop kicks; side judges, field judges. Downs
and touchdowns.
In other words, history at Colaiste Ailigh in Letterkenny on Sunday.
The first time American football has seen the light of day in Donegal
– and doubtless not the last.
Naturally, it was going to be a man from Frosses who would make his
own piece of history on the day – the first player to go over for a
competitive touchdown on Donegal soil. Not that I can honestly say, I
actually saw Colm Kelly making the score given that there was a whole
heap of red and white shoulder padded bulky frames blocking my view,
not to mention the maroon coloured opposition – that's defense to me
and you – trying to stop him (how long does it actually take them to
put on this gear?).
Donegal-Derry Vipers versus Galway Warriors . And a couple of hundred
of us on the sidelines to watch it including the bulk of the forty man
home squad.
Letterkenny woman,Caroline Walsh (nee Sweeney) was there along with
her husband, Justin, and children, Darragh and Sarah, to cheer on her
cousin, Newtowncunningham resident, Cathal Curran, a member of the
squad and a founder member of the Vipers.
"He got chatting one day with James Fox about American football and
they decided to check it out and that's how it all came about," said
Caroline.
Among the other voices proclaiming 'Go Vipers' at every opportunity,
was Caroline's aunt, Geraldine Curran and her other half, Joe.
And a decent contingent of fellow supporters who didn't have long to
wait to laud the first score of the afternoon – Kelly's touchdown
greeted with loud acclaim by the sideline support.
The rain over the weekend hadn't aided the preparations for Sunday's
history making game.
"We had lined the pitch during the week and then again yesterday
evening and we had to give it another touch this morning," said club
official, Freda Gallagher, who also happens to be Cathal Curran's
girlfriend.
"It was brilliant to get to play here and we owe a great deal of
thanks to Colaiste Ailigh Principal, Michael Gibbons for allowing us
the use of the facilities."
Not the first sporting organisation in the county to say this – the
school having also hosted soccer and Gaelic training for club and
county.
Now they can add American Football to the list and in doing so can
rightly claim their own piece of history.
The college Principal was there to oversee proceedings and lend his
support to the Vipers who include Maitis McKelvey in their squad, a
student at Colaiste Ailigh.
"We have 15 players from Donegal in the squad with Ballybofey, Donegal
Town, Letterkenny and Buncrana all represented," indicated Freda,
herself a native of Kilmacrenan.
Unfortunately I had to leave long before the end but had seen enough –
the Vipers securing promotion into UAFL I with a 34-0 victory – to
suggest that from here on in, I might actually stay up and watch the
next Super Bowl….
"Next thing they'll be doing is playing Gaelic football in America,"
Stephen 'Dotsy' Doherty declared.
Aye indeed.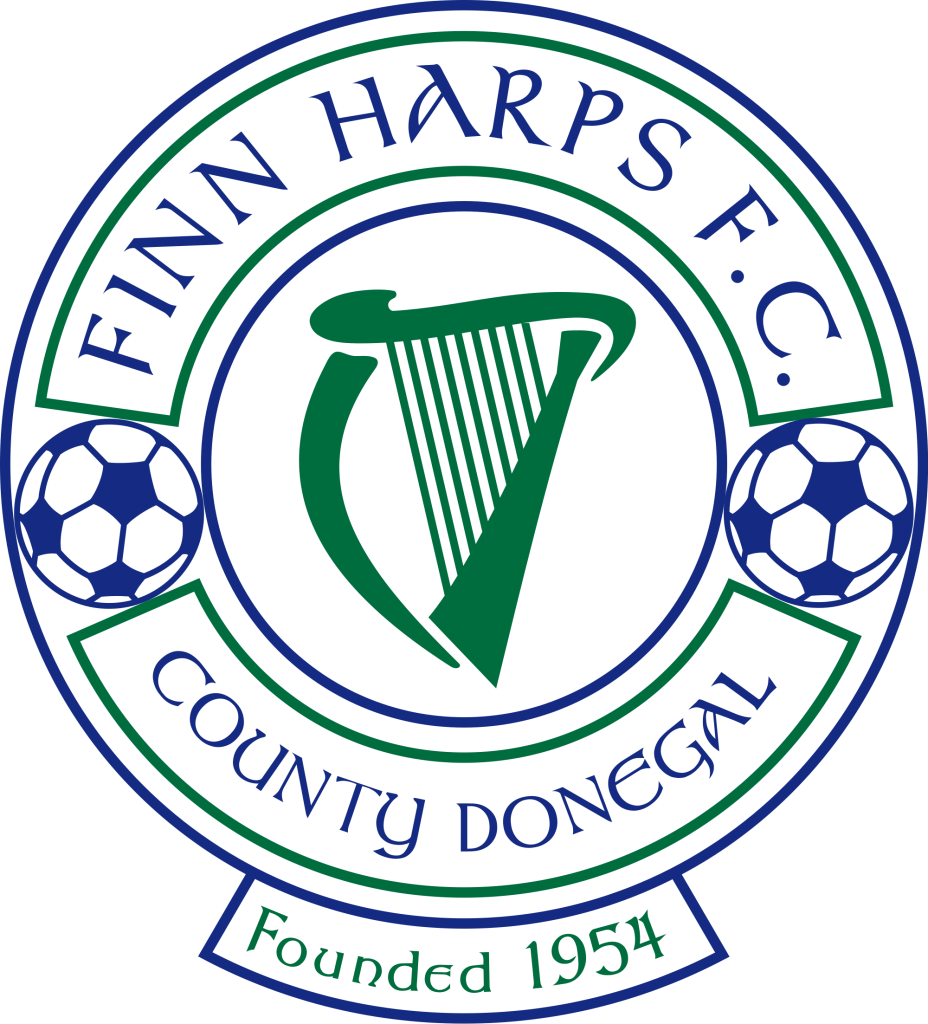 NO DANGER OF THE DROP FOR HARPS, SAYS KENNY: 
There'll be no return to the First Division for Finn Harps at the end
of this season. Who says? None other than the manager of the team that
arrived in Ballybofey on a particularly gruesome Friday 13th back in
March and knocked in seven goals without reply to hang that spectre
of relegation, even at that early stage of the campaign, above home
heads.
"There's no danger of Finn Harps going down at all," insisted Dundalk
boss, Stephen Kenny, on Monday night's 'Soccer Republic' highlights
show.
After viewing the highlights of Harps lone goal win over Galway
United, he claimed that they had been having a "terrific season" and
recalled the promotion play-off wins over U.C.D. and Limerick that had
offered prior indication of what the team could do.
Fellow panellists on S.R., Dave Barry and Johnny McDonnell, both with
past managerial experiences of their own to call upon, were equally
praiseworthy to Ollie Horgan's team though Barry did confess he
believed they would struggle in the top division this season. "They
play nice football," he maintained.
And there was even praise for the Finn Park groundstaff. "The pitch is
fantastic," said McDonnell. Even if he was passing his verdict on it
on the strength of a television camera.
Harps have had to wait some time for any measure of tributes from the
weekly R.T.E. programme and it took their third win on the bounce to
prompt a positive reaction.
And having gone into Friday night's game, minus the trio of Ciaran
Coll, Packie Mailey and Garth Harkin, the win over the Tribesmen was
all the more satisfactory and underlines a strength in depth that
Harps hadn't had for some seasons before Horgan arrived to take over.
The arrival of Paul Hegarty has added a new voice to the dug-out – and
what a voice. The Ballindrait man even managed to out-shout the main
man during the course of the game and that takes some doing.
Passion and spirit both on and off the pitch and they'll need it all
to take home even a share of the points from the Carlisle Grounds on
Saturday evening. Bray Wanderers' position in the table is a tad
misleading but under new boss, Harry Kenny, they appear to have turned
a corner and won't want this weekend's visitors to stretch their lead
over and above the ten points that already separates the teams.
And you can be sure Ollie Horgan won't be dining out on the
predictions of Stephen Kenny just yet.
MOTH EATEN BUT FAR FROM MEDIOCRE:
According to some of the punditry sources that I've been reading this
week, the 2016 European Championships was mediocre.
I'm looking forward to a decent one then. Because I have to say I
enjoyed every last kick of it from beginning to end, not least some of
those performances and results engineered by the so-called lesser
nations.
The highlight? Had to be Robbie Brady's header five minutes from time
against Italy that secured Ireland's place in the knock-out stages.
And that electrically charged moment when the player embraced his
tearful brother and girlfriend amongst the Irish fans. And the sight
of a man hugging and embracing all around him in the stands. None
other than our very own President Michael D. Higgins, a true football
fan to his shoe laces.
And I still firmly believe that had Martin O'Neill's team got a couple
of extra days to recover from the match against the Italians, they
would have had the beating of the French and who knows what after
that.
Not because France did for us but I was cheering for Portugal in
Sunday's Final – not the best squad they've ever sent to a major
championship but one that nevertheless worked socks and sweat off to
claim their first ever title at this level.
Mediocre? The moths on the street know it was far from that.
AIDAN GOES DOWN:
This column has long been an admirer of Mayo's influential titan Aidan
O'Shea but that admiration took a bit of a tumble after his theatrics
won his side a penalty – duly converted – to help the Westerners on
their way to victory over Fermanagh.
In simple terms, he cheated, flinging himself to the ground after the
slightest of contacts – if even that – from Che Cullen. On immediate
viewing, it did, to be fair, look a clear penalty so you can
understand how referee, Joe McQuillan may have been fooled into giving
it though I'm not quite sure on the role of the touch judges or
umpires in these cases and how at least one of them didn't spot
O'Shea's launch onto the McHale Park surface.
Needless to say it prompted a barrage of complaints, not least from
the R.T.E. punditry gallery where both Pat Spillane and Joe Brolly
claimed the incident had cost Fermanagh the game and demanded the
introduction of the use of video replays to aid match officials in
such instances.
A couple of points on that. Firstly, it DIDN'T cost Fermanagh the game
– they were being run off the pitch by that stage having surrendered a
six point half-time lead. Mayo were well in control and, even if the
penalty hadn't been awarded, would surely have still gone on to win
it.
Secondly, the calls for technology to determine whether or not a
penalty is justified is one thing but the G.A.A. would surely require
its use for other incidents – last week's goal that wasn't for Wexford
in the qualifier against Offaly when Mark Fanning's strike hit the
stanchion and rebounded into play is another that would have had to go
under the spotlight in terms of reply footage. The goal, and that's
clearly what it was though the umpires somehow contrived to miss it,
was ruled out though ultimately it didn't affect the result as far as
Wexford were concerned.
Let's face it, there will be more dives and more controversial "was it
in or was it not" incidents and we'll all probably still be calling
for the use of on-the-spot video replays this time next year.
In some bizarre way, it calls into question the current use of Hawkeye
at Croke Park. Some might say it's been a start down the route of
technology but if it is being used at one venue, it surely should be
in use at all of them as it's only advantageous to those teams playing
at H.Q. and where's the justice in that?
I realise the cost factor must be taken into consideration but you'd
have to look at the cost for those county teams who might find their
summers ending before they should due to a decision unnoticed by the
human eye.
BRONZE FOR CIARA AS CUBA AND KENYA GAIN ADMISSION TO THE EUROPEAN CHAMPIONSHIPS:
A bronze medal for Ireland's Ciara Mageean on the final day of the
European Athletics Championships and a close run thing for the men's
4×400 relay team who just missed out on securing a qualifying spot for
Rio after finishing fifth in the final just outside the time required.
"They could have done it with a fit Mark English there," Jerry Kiernan
highlighted the absence of the Letterkenny man. Indeed they probably
would but credit to the quartet of Brian Gregan, Craig Lynch, David
Gillick (what a 400 by him given that he had only recently returned to
the sport) and Thomas Barr who finished in a time of 3:04.32 but
required a time of 3:04.12 to book their relay ticket for Brazil.
It could still happen for them should one of the other scheduled
nations pull out but for now it was disappointment.
And a shade of disappointment, too, for our bronze medal winner,
Mageean, who was within the width of a razor blade to claiming silver
in the 1,500 metres. She insisted afterwards that had she had a clear
run down the home straight she would have caught defending champion,
Sifan Hassan (born in Ethiopia but representing the host country, the
Netherlands) and indeed the woman who went on to take gold, Poland's
Angelika Cichoka.
But to finish on the podium has to be rated a rich success for the
athlete from Portaferry given the fact she has undergone serious ankle
injury a matter of two years ago. In securing a medal she became only
the third Irish woman to do so in the European Championships, joining
Sonia O'Sullivan and Derval O'Rourke in the achievement.
Ironically, the latter two were on the R.T.E. panel covering the event
– and let's give credit to our national broadcaster for a job well
done, the only terrestrial station on these islands to cover the
competition live – along with the afore-mentioned Kiernan.
The trio made an entertaining and informative team but you'd have to
question why Kiernan wasn't trackside in Amsterdam seeing that he is
Mageean's coach?
What was that all about? Your coach sitting back in a studio in Dublin
and you attempting to win a medal at a major championship?
Not quite as disturbing, it has to be said, as the make-up of the
Turkish team who appeared to feature more athletes born outside that
country than in, a flock of Kenyans and a Cuban included.
The decision by the authorities to allow this affected another Irish
woman in particular, Fionnuala McCormack (formerly Britton from
Ireland), finishing in the worst of all possible places, fourth in the
10,000 metres with the winner of the race being Yasemin Can of Turkey
– formerly Vivian Jemuati from Kenya – who, it seems, was only cleared
to compete for Turkey earlier this year.
You should not read sour grapes into the Irish athlete's claim that
the whole thing was a "complete joke" because that is what precisely
it is. And it wasn't the only Turkish success at these championships,
achieved by athletes born elsewhere.
Jerry Kiernan even insisted on R.T.E. that Can had never actually set
spikes on Turkish soil.
Something rotten in the state of international athletics if it's that
simple to pledge your allegiance to a country other than which you
were born and raised in.
A BLESSING:
For many of us who live in or around the Letterkenny area, and no
doubt elsewhere, the annual blessing of the graves gives us a chance
to remember those loved ones who have passed on – not that we ever
forget – while also, around this time of the year, focusing a piece of
our minds on events elsewhere. Namely, as has been the case in recent
years, the Ulster Football Final.
For the two contrasting occasions, specifically for those with family
plots at New or Old Leck Cemeteries, have tended to clash and the
occasional steal of a glance at a smartphone to catch an update from
Clones has not been unheard of.
Not anymore, well at least not after this year. For as Fr. Eamonn
Kelly – the second Kelly from Frosses to get a mention this week –
announced at the Conwal blessing of the graves last Sunday, the
ceremonies will be brought forward a respective week from 2017 to give
people a chance to attend or watch the Final on television.
Tempting fate a bit that even for a team that has now reached six
Ulster Finals in a row.
Tags: