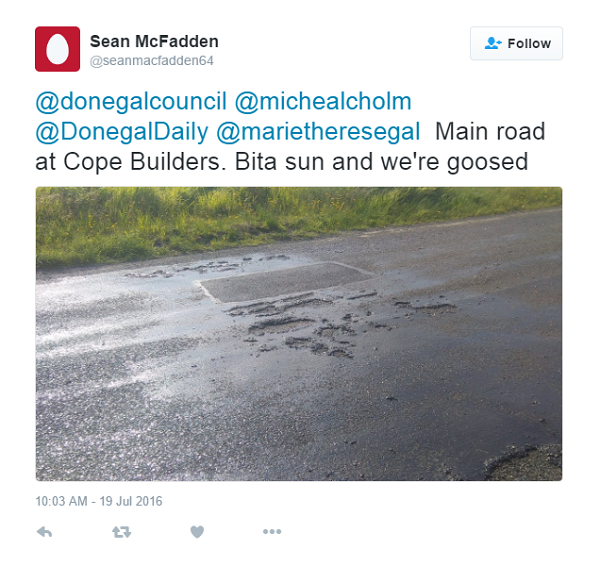 Yesterday we reported on how temperatures were predicted to sky-rocket into the high twenties, making it the hottest day of the year.
As promised, temperatures peaked at 27 degrees and thunder storms swept Donegal late last night.
It was so hot yesterday that the tar on the Pole road, Dungloe, melted!
Sean McFadden tweeted us the above picture yesterday afternoon.
'A bit of sun and we're goosed', Mc Fadden said.
Tags: