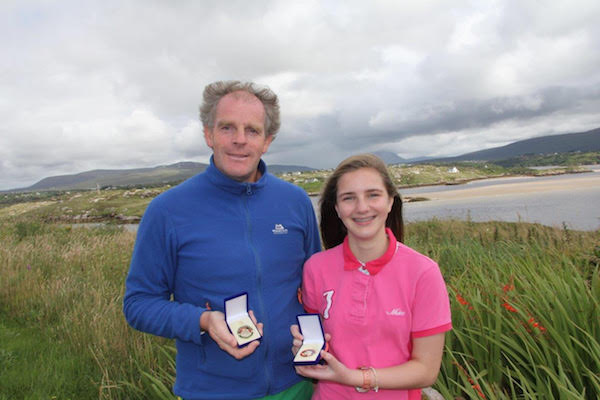 A FATHER and his daughter from County Donegal have taken top prizes at the Ulster Fleadh in Bangor, Co Down.
Gráinne Ní Dhomhnaill secured 1st in Ulster Fleadh 12-15 Sean-nós Irish singing.
She is pictured with her father Anraí Ó Domhnaill who won senior men's the Sean-nós singing and is also through to the All-Ireland in senior men's Traditional English singing.
They are members of Comhaltas Ceoltoiri Éireann (CCÉ) Leitir Ceanainn. They
look forward to the All-Ireland Fleadh in Ennis Co Clare in August.