COMPETITION: Donegal Daily in conjunction with Specsavers are giving away TWO FREE premium level tickets for the All-Ireland quarter-final between Donegal and Dublin on Saturday. 
A Premium ticket will allow the winner access to the fully serviced indoor facilities including bars, cafés, shops and restaurants.
There is huge demand for tickets with the game being part of a double-header with Mayo and Tyrone.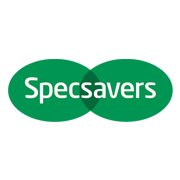 However, all you have to do to be in with a chance of winning our fabulous competition is follow these simply steps.
Like our Donegal Daily Facebook page.
Share this post on your timeline and answer the following question.
Question: What year was Hawk-eye introduced into the GAA? 
If you know the answer and want to win this brilliant prize then please send your answers to markforker88@gmail.com
Good luck!
Thanks to Specsavers for this great competition.
https://www.facebook.com/SpecsaversIreland/?fref=ts
Tir Chonaill Abú!
Tags: