BABY STEPS WITH ÁINE: Hi everyone.So, you've just gotten your little one into a great milk-only routine and before you know it, it's time to start introducing solids. It comes around quickly so here are some tips that will hopefully help you along the way.
Spoon feeding or Baby-Led weaning?
Baby led weaning is where you let your baby take the lead. You miss out the purees and go straight to soft solid foods. How you feed your baby is your own personal choice. There is no right or wrong. We chose a mixture of both and it worked really well for us.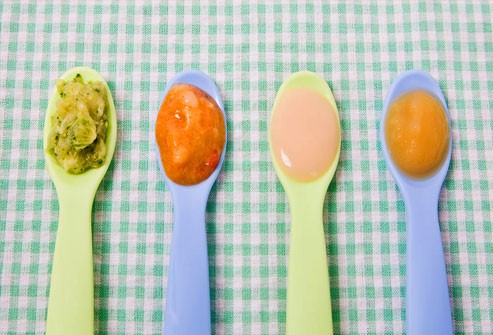 Routine
Finding the perfect times for your little one to eat is important. Trying new foods with a tired baby doesn't work and you will probably end up stressing yourself out. Because of that we chose post naptimes when Ava was well rested and willing to try new things.
Be adventurous
Starting off with soft fruits and veg is a good idea. Get inspiration from baby cook books or online however spend time experimenting with different mixtures. Through time you're little one will be able to tolerate more flavours and textures. Don't be afraid of adding some herbs etc to foods. By the age of one, your baby will probably be eating what you're having which will make life a lot easier.
Eat together
Babies learn a lot from watching others. Try and sit with your baby at mealtimes and eat together. Let them share your plate and taste your food.
Disposable Bibs
I wish I discovered these earlier. They made our life so much easier. Weaning is a messy time and I found that bibs just weren't big enough. Disposable bibs come with a little food catcher. This helped us minimise stained clothes and it could all be thrown away immediately. One less thing to wash!
Don't panic
Understandably, a parent's main concern during the weaning process is the risk of choking. Your baby will probably cough and gag on a regular basis during weaning. This is because their gag reflux is much further forward in their mouths than adults. It is scary and your natural reaction will be to panic. But hopefully being aware of this beforehand will help.
For your own peace of mind I have included a link below to familiarise yourself with the first aid steps for infant choking.
https://www.redcross.ie/news-and-events/family-first-aid-a-choking-infant/
Have fun
For the vast majority of Ava's weaning she preferred to play with her food rather than eat it. Naturally I worried, thinking she wasn't getting enough nutrients. Apparently this is normal, so don't worry if your little one does the same. Let them experiment with mashing, squashing, licking and squeezing. These activities will encourage your baby to taste and enjoy their food and learn new flavours.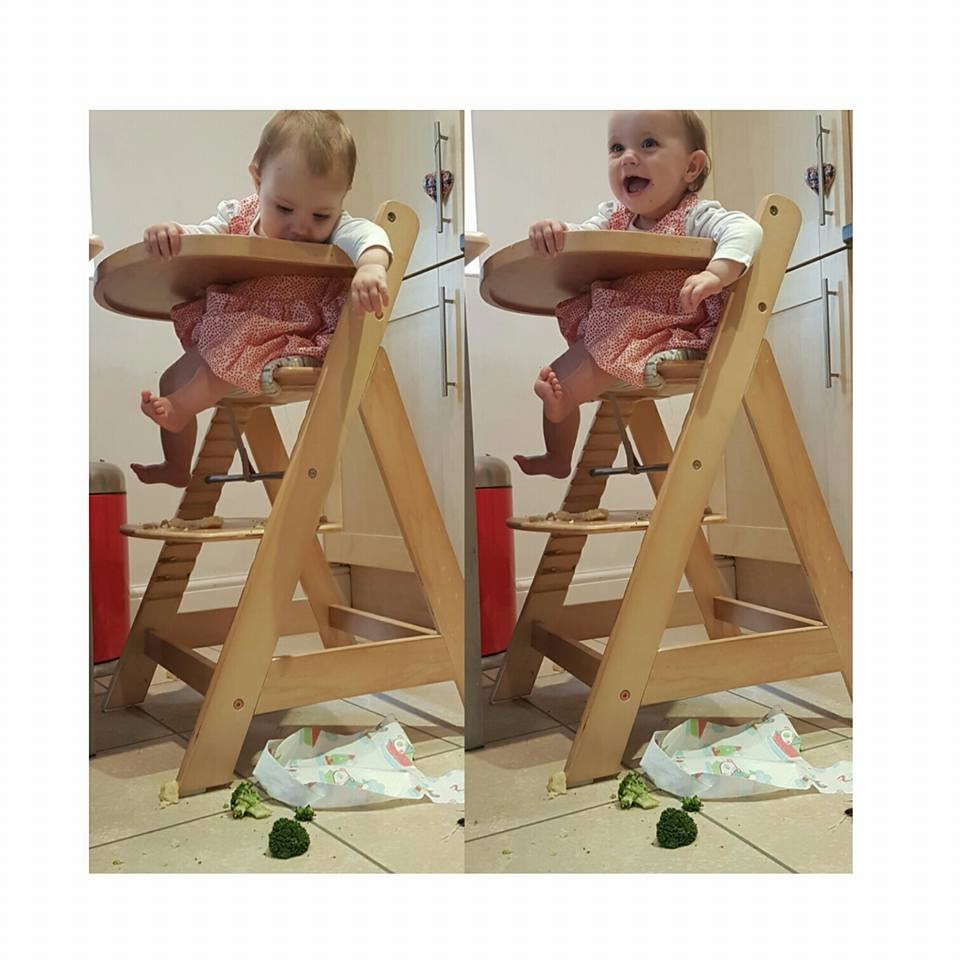 Don't give up
Your baby isn't going to like everything straight away. You're going to need to persist with things. Apparently it can take a baby up to 14 separate occasions to like a new food. It takes some patience but they'll get there.
Poo's change
Sorry, but I wish I knew this. Some foods do weird things to baby poo's. The weirdest has to be banana's producing poo's with strange black threads. Don't panic. You're baby does not have worms…
Get the camera out.
As daunting as it may seem, it really is a fun experience. Capture the expressions and the mess! Take plenty of videos as well. They'll be great for the 18th birthday party.
Thanks for reading,
Happy weekend,
Áine x