Spot the difference: Ireland's railway network in 1920 and how it looks today. pic.twitter.com/WIpFPf49a2

— Ryan McAleer (@RyanMcAleerUH) July 28, 2016
A recently-published map shows how rail services across Donegal and Ireland have been downgraded.
The map on the right illustrates how well-served Ireland was by rail during the 1920s, and on the left we see how many routes have been phased out.
Most of the north-west is completely neglected by rail, with parts of southern Munster also neglected.
Donegal used to brag a plethora of train-lines, however currently there is much to be desired.
The railway line served as a central nervous system of sorts, connecting people from both ends of the country during a time when only the most wealthy aristocrats drove cars.
The Londonderry and Lough Swilly Railway was a major line, spanning 99 miles. The company began moving to road transport from 1929, with the last railway line closing in July 1953. The Lough Swilly Bus Company was then established to replace the railway.
Southern Donegal was also well-served by Donegal Railway Station (Stranorlar) .
Donegal journalist Cahir O Doherty wrote; "We in Donegal would find ourselves politically decapitated, as two centuries of developing trade and commerce links were suddenly cut, collateral damage in a wider political redistricting."
"Because of our isolation I've always thought of County Donegal as Ireland's orphan county, or as a sort of phantom limb, a land surrendered figuratively and literally by both the Republic and Northern Ireland."
"Growing up there I discovered that we were no one's priority, because we were considered neither here nor there."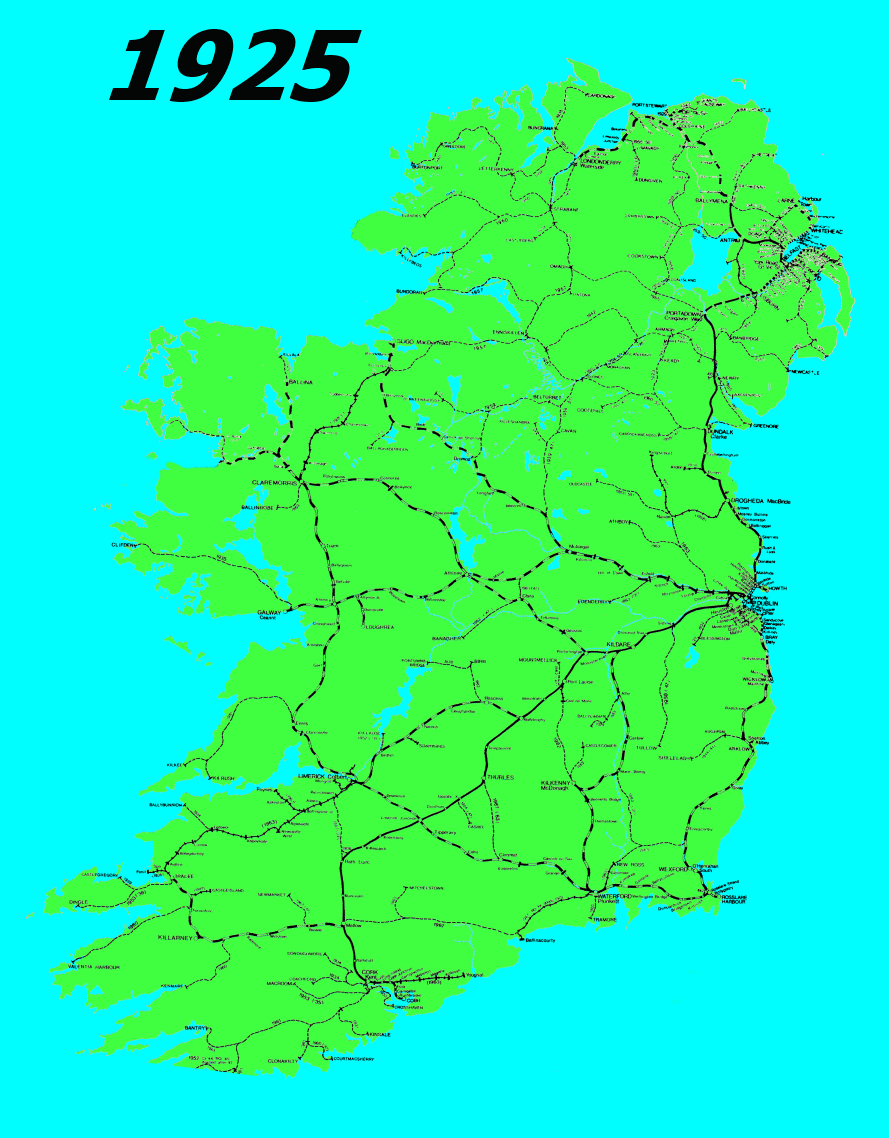 Although Ireland's main mode of transport is confined to the road, there is definitely an argument that could be put forth that Donegal would benefit from a railway. Although we have an airport, financially the air fare could be out of grasp for most of Donegal's population.
Thousands of students from Donegal study in Dublin, Galway, and Cork. Most people have family connections across the country and have to take two (quite lengthy) bus journeys to see them. Public road transport is scarce for people who want to travel to other parts of Donegal. A train journey might be more pleasant for our hundreds of ill people who must travel outside the county to seek medical attention, as the tracks would mean a less bumpy trip and a toilet is accessible to them at all times.
With the rise in popularity of the Wild Atlantic Way, a railway line would make Donegal more accessible to the thousands of tourists who come to Ireland each year. The views of our spectacular coastline alone would be worth the journey.
Do you think we would benefit from rail, or are we well-enough serviced by the airport and bus routes?
[socialpoll id="2379007″ path="/polls/2379007″ width="600″]
by Elaine McCallig
Tags: