If your computer or laptop won't work as well as it once did reinstalling Windows could be the answer. It may sound like a huge task, but it's not difficult at all.
Our guide below will explain how to reinstalling Windows to make your PC or laptop as good as new.
By Charlie Kelly – Alphatronic Repair Technician
There are lots of reasons why you might want to reinstall Windows. Your PC or laptop could be infected with a virus, or it could be clogged up to the point where it is running slow all the time. As long as there's no problem with your hardware then reinstalling Windows will give you back a working, speedy computer or laptop.
It's a fact that PCs get slower with age. Even if you decide to give your computer a spring clean, there's a chance that it still won't quite end up as good as new.
Reinstalling Windows is a quick way to clear out the clutter, including all the stuff that you just can't get rid of manually. (Note that you will have to back up all your files, music, photos, videos and settings, and reinstall all your applications if you do a clean install). Windows 10 allows you to upgrade and keep just about everything, but this can also copy across a lot of the rubbish that could be holding your PC back. So in many cases, a clean install is the best option.
How to reinstall Windows 10
If you have upgraded to Windows 10 a new copy of Windows is created on your hard drive, but since it's an upgrade and not a clean install, it will bring all the rubbish along with your files, apps and settings. To reinstall Windows 10 and get a clean install, follow these steps:
Download Microsoft's Media Creation tool which will create a bootable USB flash drive with Windows 10 on it. Hold onto this for future reinstalls, too. You can also use the drive for upgrading an existing Windows installation simply by running Setup.exe from the drive when running Windows 7 or 8.
You begin the clean install by using the Reset function in Windows 10. You'll find it at Start > Settings > Update & Security > Recovery > Reset this PC. Follow the on-screen instructions and you should see the option to remove everything and reinstall Windows.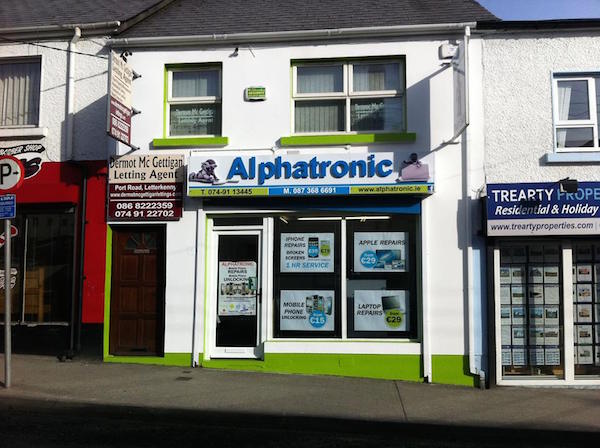 Alternatively, simply shut down your PC and boot from your USB flash drive. But before you do, ensure you've backed up everything, as the process will wipe your C drive. Also ensure that Windows 10 is activated by right-clicking on the Start button, choosing System from the menu that appears, and checking the status under the Windows activation section.
It may take a few moments to say whether Windows is activated or not as it needs to verify this with Microsoft's servers. As with the Windows 7 reinstallation guide below, you'll have to choose your language, and then where you install Windows. Make sure you choose the correct hard drive and partition. If it's a new drive, it will be blank, so you choose the only option available: the large unallocated space.
Once the installation starts, your PC will reboot. You'll see a Windows logo and a large circular progress indicator. Keep an eye on the install as it will reboot your computer several times and may ask you to remove the DVD or flash drive.
How to reinstall Windows 7
Here we're going to show you how to reinstall Windows 7 from a DVD. However, some PCs allow you to reinstall Windows from a separate recovery partition on your hard disk and, in that case, you should follow the manufacturer's instructions.
If you're reinstalling Windows on the same hard drive as it's currently installed you have two choices: Upgrade or Clean install. The former will keep all your stuff but may not fix a problem you're having, while the latter will wipe your hard drive and you'll lose all the data from that partition (or the whole drive if there's only one partition on it). Make sure you've backed up everything you don't want to lose. To back up your data you can simply drag and drop files to an external hard drive or USB flash drive.
Later, you'll need to activate Windows using the product key so make sure you can find it on a Microsoft sticker somewhere on your PC. If there's no sticker or it's illegible, you can find it using a program called Magical Jelly Bean Keyfinder, This program is a freeware download widely available from a google search.
3. Shut down your PC, put the Windows disc in the CD/DVD slot and start it up. All being well, it should boot from this. If it boots to Windows normally, you'll have to use the BIOS menus to make your PC boot from a disk.
Windows Setup will start and, on the first screen you should specify your preferred language, time and currency format, and the nationality of your keyboard. You'll also be shown a screen on which you're required to agree to the licence conditions.
You'll now be asked "Which type of installation do you want?" and both options will be explained. Choose the "Custom (advanced)" option will take you back to the way your PC was when it left the factory. (Note that you could try the Upgrade option to reinstall Windows "over the top" of your existing installation to see if it fixes a particular problem you're having. This will keep all your files, programs and settings intact.) We'll show you how to to a clean install here.
Next you'll be asked "Where do you want to install Windows?". Sometimes just one partition will be shown, in which case just click on Next. If multiple partitions are displayed, select the first primary partition (usually the largest) before clicking on Next.
Windows 7 will now be installed and progress will be reported in the list of actions and the progress bar. This could take some time. Often it'll seem that the installation has got stuck in the "Completing installation" phase so be patient.
Next, you'll be guided in setting up a user account. Also, you'll need to provide the product key that you identified in Step 2. This will be used later, when you're online, to activate the new installation of Windows.
Follow the instructions to select security options (we suggest accepting the default setting), the time and date format, and perhaps to connect to a wireless network and join a Homegroup if these are detected.
Windows will now start but the desktop will look different and rather empty. Your next job, therefore, is to re-install the various applications that you use on a regular basis.
Now go to Device Manager – search for it in the Start menu – and check that drivers have been installed for all the hardware. If you see and devices with an exclamation mark, go to the manufacturer's website and download the latest versions. You should find the appropriate drivers by using your laptop's exact model code; for a PC, you'll need to know the motherboard make and model, and the model numbers of other key components such as the graphics card.
Even if you see no problems, it's worth installing manufacturer-specific drivers (rather than the generic Microsoft drivers which Windows will have installed) for components such as the graphics card, motherboard chipset, laptop touchpad etc.
Plus, there may be manufacturer utilities (especially for laptops) which won't be reinstalled with a 'clean' copy of Windows. For example, some laptops have utilities which prevent the battery charging to 100 percent, prolonging its life.
Now, using the backup you created in Step 1, copy all your files back onto your PC. You'll probably also want to select your favourite wallpaper and make all the other changes necessary to customise your PC the way you like it.
That's it! You're now using your PC or laptop just like the day you first bough it. Remember to install an Anti-Virus software to keep your machine running trouble free prior to using the internet or downloading files again.
By Charlie Kelly – Alphatronic Repair Technician
Alphatronic 38 Port Road, Letterkenny, Co Donegal
Contact me directly 074 91 13445 or email charlie@alphatronic.ie
Facebook https://www.facebook.com/alphatronic/
Tags: