Donegal Senator Pádraig Mac Lochlainn has conveyed his sadness at news of the death of the former Bishop of the Derry diocese, Edward Daly.
Senator Mac Lochlainn said; "Bishop Edward Daly was a much loved man, not just in the parishes he served and led in Derry, Tyrone and Inishowen over the years. He was loved and respected across Ireland and further afield."
"He will forever be remembered for that iconic moment during Bloody Sunday in Derry when he courageously waved his white handkerchief to assist the removal of 17 year old, Jackie Duddy. Sadly Jackie passed away that day along with 13 other protesters."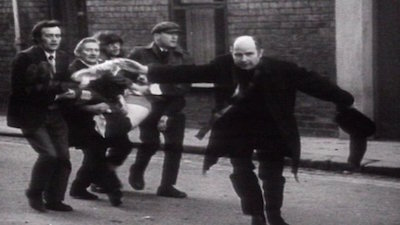 "Bishop Daly would go on to serve as Bishop of Derry for two decades. A period of terrible conflict in his diocese and he strived for peace through all of that time and beyond. I am glad that he lived to see that peace realised."
"Ar dheis Dé go raibh a anam".
Tags: