Sheephaven SAC continued with its diving activities last week despite the powerful southerly gale that came roaring in on Sunday, with dives on Wednesday evening and Saturday morning.
Wednesday evenings' dive was a led by Simon Henderson to Mweefin and conducted in two sticks in sea conditions that were not quite ideal, with a swell rolling in across the bay.
Maximum depth on site was 18 metres and surface to surface times of no greater than 30 minutes was strictly adhered to, as the evening light has already noticeably shortened.
This site has the benefit of some protection from the Atlantic swell that sweeps along this part of the coastline; additionally the site has a lovely cave and a nearby swim-through to add to the diving experience.
In-water visibility was not great at around three metres or so, but water temperature still remains a very cosy 15 degrees Celsius.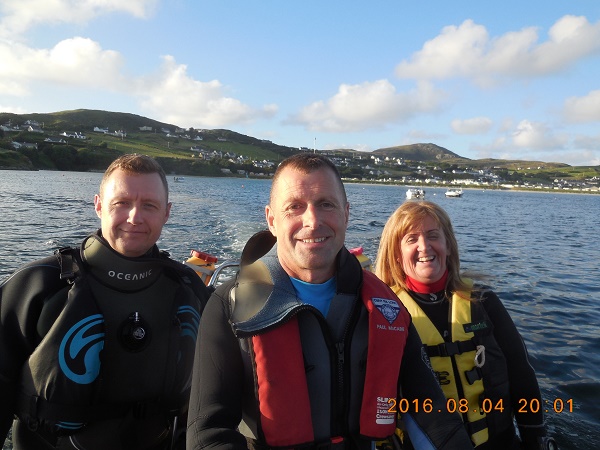 Saturday morning had the benefit of much better sea conditions, which were good enough to allow Kevin Boylan to lead a two boat dive party back once again to the Laurentic.
The thirty minute run out from Mevagh to the mouth of Lough Swilly was completed in good order, but the freshening southerly breeze had built up a bit of a sea, as it fetched along the length of lough.
However 40 metres down on the wreck there was both calm conditions and probably some of the best in-water visibility experienced on the wreck for some time at well over 10 metres horizontally.
Similar to last week the Extended Range qualified divers on 12 litre twin-sets with a normal mix of 21% air conducted a decompression dive that involved a bottom time of 20 minutes, followed by a 10 minute ascent including two one minute Pile stops and a 15 minute decompression at between 3 and 6 metres, giving a total run time of 45 minutes.
For the divers conducting the dive as a no-decompression dive their dive computers alerted them to begin their ascent after 12 minutes and including their Pile and safety stops they conducted their dives in less than 30 minutes.
While the divers did not find any of the 22 gold bullion bars still missing on the wreck there was definitely a golden moment for one diver when they observed a Sunfish no more than 5 metres away, just as they returned to the shot line to commence the ascent.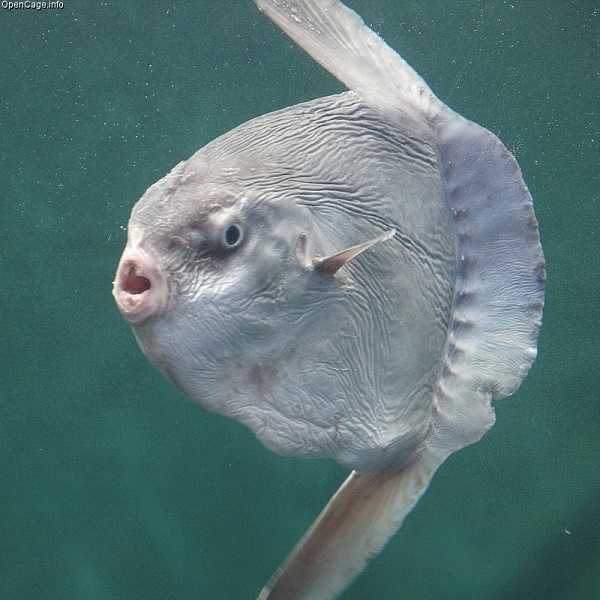 It is rare treat to see a Sunfish (pictures above) on the surface but to be up close to one in the water is very unusual indeed. It was just waiting at the shot line and calmly swam away with both its great dorsal and pelvic fins pulsating in alternate strokes, a bit like a canoeist paddling on their sides. The only thing that was missing was a camera to record the moment.
Sunday morning dawned as forecast, with strong southerly gales putting any opportunity for a boat dive completely out of the question. Instead it was an opportunity for the Club Diver and Coxswain exam candidates to be put through their theory paces as Training Office Anne Boyle brought them together in the clubhouse for a final tutorial session before their pending examinations. Best of luck to all involved.
Tags: