Donegal Senator Pádraig Mac Lochlainn has revealed that, last year, Letterkenny University Hospital received the lowest budget allocation from the HSE of the top ten hospitals in the State.
He also revealed that Letterkenny University Hospital is now the sixth largest hospital in the State with 23,262 inpatients last year.
The Sinn Féin Senator was speaking after receiving the information from the HSE, having pursued it over recent times.
He said; "These statistics from last year reveal the scale of the discrimination in funding against Letterkenny University Hospital and some other hospitals across the State. If anything, this years statistics will be worse for our local hospital.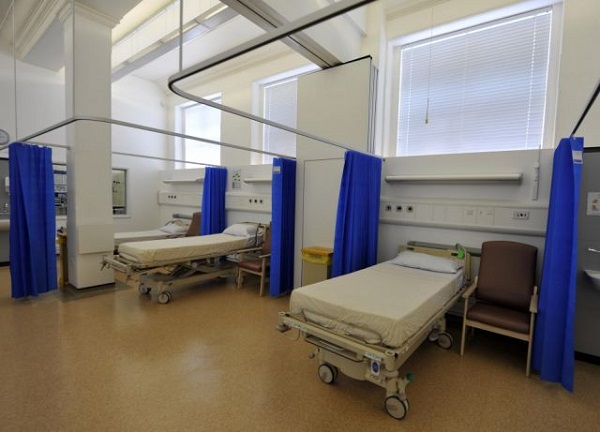 The average funding allocation per inpatient to hospitals across the State last year was €6,890 but as is often the case, average expenditure can mask the gap in funding.
As can be seen from the information below, the gaps are huge. Letterkenny University Hospital has been provided with the lowest budget of the top ten hospitals at €4,788 per inpatient, closely followed in the neglected division by Our Lady of Lourdes Hospital, Drogheda.
The four Dublin hospitals in the top ten all have funding allocations of over €10,000 per inpatient. St Jame's Hospital reaching a comparatively huge €13,750. That means that the Dublin Hospitals are receiving two to three times more than Letterkenny University Hospital."
Ten largest hospitals
Budget allocation per inpatient
1. Galway University Hospital- €7,366
2. Cork University Hospital – €8,395
3. Limerick University Hospital- €6,386
4. Our Lady of Lourdes, Drogheda- €4,844
5. Beaumont Hospital, Dublin- €10,606
6. Letterkenny University Hospital- €4,788
7. St James Hospital, Dublin- €13,750
8. Waterford Regional Hospital- €6,910
9. Mater University Hospital, Dublin- €10,761
10. St Vincent's Hospital, Dublin- €10,833
He continued;
"Theses gaps in funding can be explained to some extent by the complexity of procedures and range of specialities at each hospital and that is fair enough but the only conclusion for the huge gaps in some cases, is discrimination.
Once again, the people of Donegal can see the scale of the neglect of our county. I have asked my party colleagues in the Oireachtas Health Committees to pursue this matter when the Houses of the Oireachtas return next month. I will also be vigorously pursuing answers and changes in the funding model in the Seanad. The days of the neglect of Donegal have to stop."
Tags: