Olympics: Brendan Boyce has delivered a sensational performance in the Men's 50k race in Rio.
The Milford athlete finished 19th overall which is a truly brilliant achievement in such a top-class field with a time of 3:53:59.
In what was absolutely gruelling conditions, Boyce was magnificent throughout and a place in the World's Top 20 is a brilliant reward for his efforts.
His teammate and training partner Rob Heffernan finished sixth, and just missed out on the medals.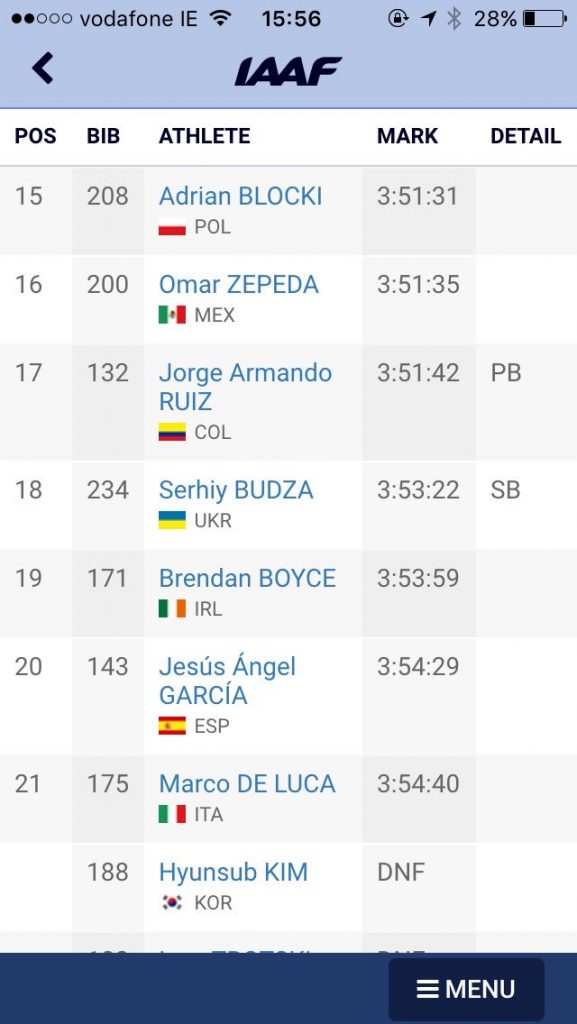 This is Boyce's second Olympic Games, his first was in London four years ago and he finished 29th overall.
That was later upgraded to 26th position following the disqualification of three Russian athletes.
However, he has significantly improved four years on and now is in the World's Top 20.
Absolutely superb stuff from Boyce, who has plenty more to give and will again to look to push on from this and improve on this performance in Tokyo in 2020.
Boyce's performance is a brilliant way for Donegal's representation to end at these Olympic Games.
Fantastic, well done to Brendan in securing your place in the World's Top 20.
Tags: