Stephen Reburn has spent the summer cycling around Ireland, and today concluded his amazing trek in Letterkenny.
Exactly three weeks ago, Stephen got on his bike and just started pedaling. "As my inspiration Forrest Gump said, "one day for no particular reason, I just took off running"".
Stephen is not cycling for charity – merely for the pleasure of meeting new people and showing them compassion. "I want to show human compassion to anyone who needs it and hope for it in return". He also wants to demonstrate that there is nothing stopping you from hopping on a bike and getting away from it all.
Stephen said; "I haven't been on a bicycle in 6 years. Now I'm travelling around Ireland on one, it's like going from glimpsing at a woman to getting her pregnant."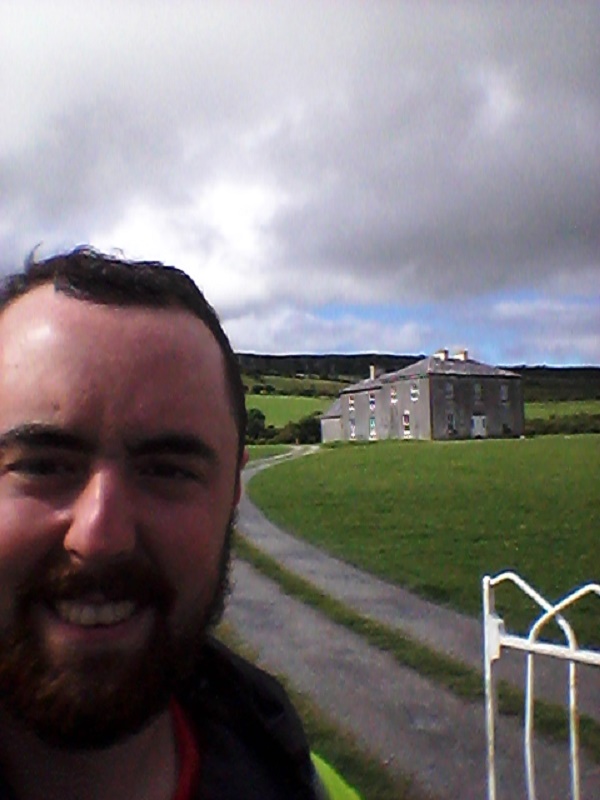 After landing in Letterkenny today, Stephen once again quoted his inspiration by saying "I'm tired, I think I'll go home now".
Along the way, he has been spreading the love and has highlighted the importance of positive mental health, and raised awareness for suicide by appearing on Good Morning Dublin.
He says; "to anyone suffering from mental illness, it is important to let someone know and remember things will get better. People are here to help, people can provide a listening ear, show human compassion and offer hope."
Stephen discussed how while on his way to work one day, he saw a car crash. He was shocked that no one stopped to check if the people were okay, and that's what inspired him to go on this feel-good trek around Ireland.
Stephen has been overwhelmed by how welcoming people have been across Ireland; "It's an absolute pleasure to be living on an island with some of the best people I have ever met, so a big thank you to everyone who looked after me on the way."
From the men who brought him out on the tear after climbing Croagh Patrick, helping a man change his tyre in Carlow, having a priest in Wexford pray that he wouldn't encounter too many hills, and having an older woman spray holy water on him and his bike in Tipperary, it sounds like a once in a lifetime trip.
"I'm heading home with a mind full of memories and list of new friends. I really hope that I made a bit of a difference somewhere along the way."
Stephen is sore after cycling non-stop for the past three weeks and claims that his "right leg is heavily pregnant with muscle."
"I think Lance Armstrong had the right idea, you need to be on something if your cycling that much. But, doner kebabs and fresh air keep you going longer".
Tags: