There are a number of things that have marked the landscape in Southwest Donegal, and have left us a lingering reminder of World War II.
There are the Local Defence Force Lookout Posts, such as the one at St John's Point, from where volunteers kept an eye on the unfolding drama offshore.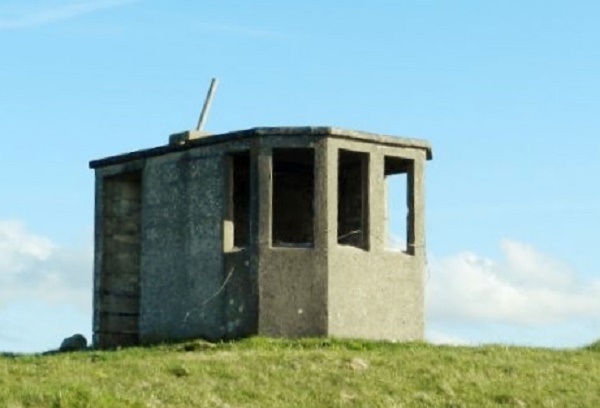 There is the 'EIRE' sign, at the end of 'the point', that was made from whitewashed stones which could be seen for the air by passing aircraft; a declaration of Irish neutrality… or was it?
And then there is a war grave in St Peter's Churchyard. All of these things have an intertwined and fascinating story to tell.
Eire Signs and those funny numbers!
In close proximity to each of the LDF Lookout Posts was an arrangement of whitewashed stones that spelt out the word 'EIRE', that could be clearly seen from the sky. In one way it could be looked upon as a declaration of Irish independence, sovereignty and neutrality, but just beside each of the 'EIRE' signs was a number.
The one at St John's Point was 70, the next one along the coast at Carrigan Head is 71; in fact, each of the 83 Lookout Posts around the Irish coast had an identifying number that could be seen from the air. These signs, and later the numbers, were added at the request of the David Gray, the American Ambassador in Dublin.
In the run up to D-Day on the 6th June 1944, and the subsequent assault on Germany, there were countless aircraft coming across the Atlantic from America. On making landfall on this side of the Atlantic, it was important for the pilots to know where they were.
The Irish government provided maps with these navigational numbers on them for the American pilots. Once they saw one of the numbers, they knew exactly where they were on the map and could easily navigate from there to their final destination.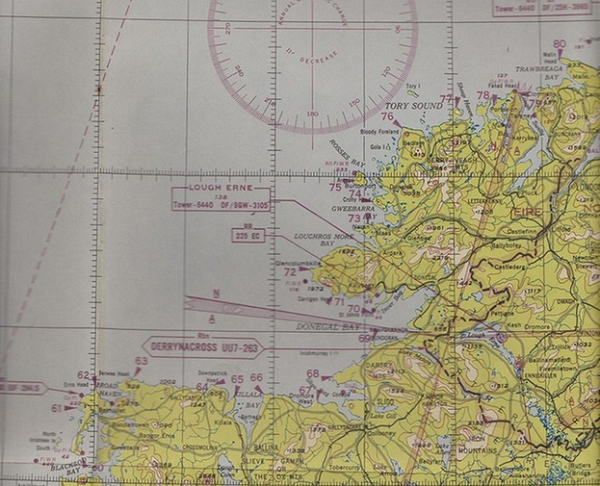 Restoration plans
Dunkineely Community Ltd (DCL) is organising a community restoration project; to firstly restore the EIRE Sign and Navigational Number (that's where you come in), with the aid of voluntary help.
The second phase of the project, when funds are available, is to restore the LDF Lookout Post.

Your Chance to be Part of History
Today's events are tomorrow's history, and this is your chance to help with the restoration of the 'EIRE' Sign and the Navigation Number… in time, your actions in helping with this restoration will be part of history.
We hope to make a start on the restoration on the 1 st of September, and if you would like to help, please contact Michael on 087 2770408, at dunkineelycl3@gmail.com or leave us a message on Facebook . A few hours of your time will go a long, long way… all the way into history! We look forward working with you.
Tags: