A group of Donegal Schoolboy footballers were left star struck this afternoon when they bumped into two Real Madrid stars.
Pat Ward, manager of the Donegal U16 Schoolboy's team that reached the Foyle Cup final last month – arranged a trip to Madrid for the talented group.
The squad were having a look around the Adidas store in the Spanish capital, when they met Real Madrid stars Lucas Vasquez and Nacho.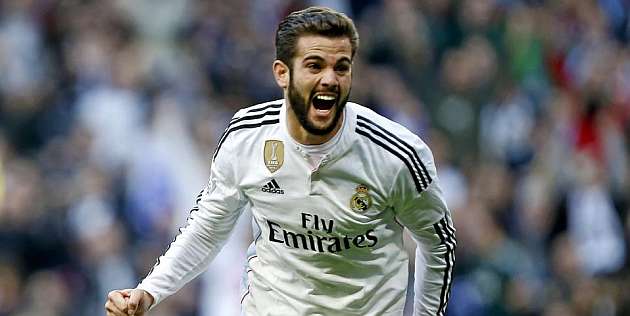 The duo are enjoying a day after Real Madrid's 3-0 victory over Real Sociedad last night.
Vasquez was introduced as a 66th minute, and replaced Asensio who scored Madrid's second goal.
Nacho was an unused substitute, so he could be doing with some game time, but it is believed he declined Ward's offer of playing for the side later in the week!
Tags: