Frank Larkin, a disability rights activist, has today spoken out against non blue badge holders for parking or blocking wheelchair accessible parking spaces.
Today he said; "I was down the town [Letterkenny] this morning, and I observed not one, not two, not three, not four, but five wheelchair accessible parking spaces being used or blocked by non blue badge holders." He has questioned when this issue will begin to be taken seriously by the authorities.
Speaking to Donegal Daily, Frank said how this is an everyday occurrence for him, and leaves him feeling frustrated. "It usually means I can't go where I need to and can't get done what I need to do".
He says this has always been an issue that he has had to cope with since before he even began driving, and "it just hasn't gotten any better over time" despite more awareness surrounding disability.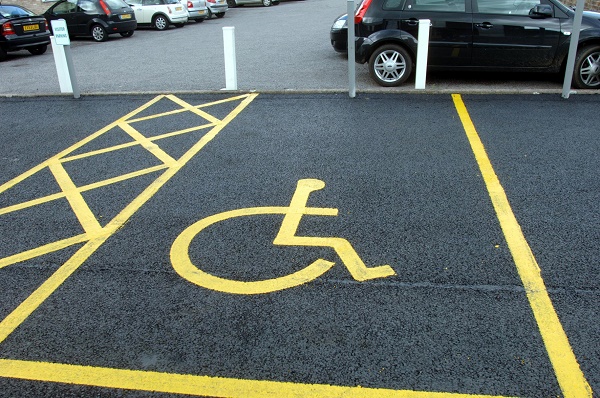 He asserted; "There are laws there to deal with it. They need to be enforced better."
Frank is currently conducting a disability access survey of businesses in Letterkenny. He is inviting local businesses to take part. He says that "parking will certainly feature heavily in my finished review."
Speaking about his survey, he said; "The main aim is to identify how accessible premises in Letterkenny are or not and to make businesses think about how accessible they are as part of the process involves them filling in a self assessment form on how accessible their premises are."
If you are interested in getting in touch with Frank to register your business for the Disability Access Survey, you can contact him at
frankl222@hotmail.com or telephone 087 7405617.
You can keep up to date with his work my visiting his Disability Awareness and Equality page.
Tags: