U­10 Sean Masterson Tournament.
Buncrana U10's started the tournament with 2 tough group games with a 1 point defeat against Truagh Gaels (Monaghan) and a 4 point win over Bannagher (Derry) secured them a spot in the shield semi­ finals against local rivals Malin.
Proceeding on with a win they had a tough encounter with St Eunan's (Letterkenny) in the final, who proved to be too strong in the end unfortunately and won by 4 points.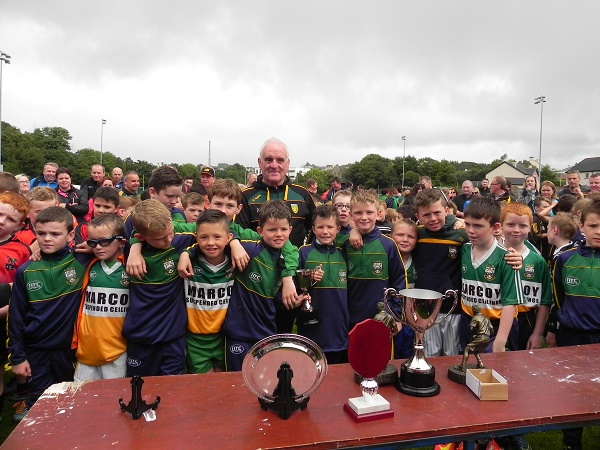 Our U9s topped their group with wins over Truagh Gaels (Monaghan), Bannagher (Derry) and St Eunans (Letterkenny) leaving them in the B Cup semi Final, where thery continued their winning streak over a tough Glenullin (Derry).
Proceeding onto the final they met a tough and physical Galbally (Tyrone) but our boys held their pace and win with 2 points to spare.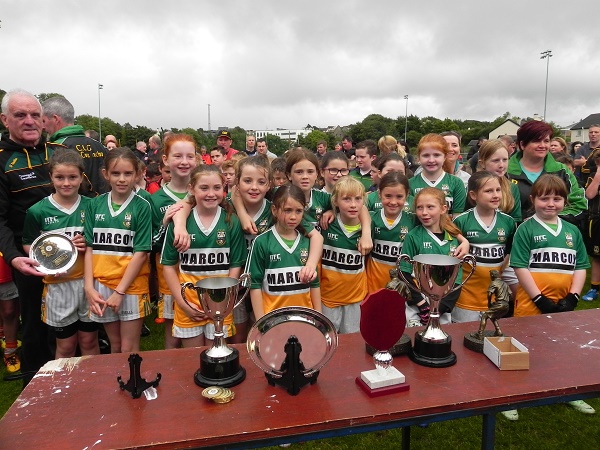 A great day over all for Buncrana GAA.
U10s A shield runners up
U9s B Cup winners
U8s B Vase winners
U10 Girls B Plate winners
Buncana GAA thank the following:
Paul Mc Gonigle Financial Services for sponsoring the tournament, To Supervalu Buncrana for food, Drinks & Fruits for 350+ children and to Tournament co­ordinator Aidan Mulholland, The U10 Management team.
Members who officiated the games, club members and parents who helped out in anyway (some of whom where their late Friday night and very early Saturday morning getting things organised) to make this tournament a huge success. And also Elaine and Marty Coyle for their hours of help.
Tags: