The DCCC are making childcare providers aware of the Access and Inclusion Model (AIM) grant that is being made available as part of a new scheme by the Department of Children and Youth Affairs.
Are you a childcare provider? If so, you may be able to apply for a grant to create a more inclusive learning environment so that all children can succeed!
Why is this grant being made available?
All children have rights, no matter who they are, where they live, what language they speak or whether they have a disability or not. You can help create a more accessible, equal and inclusive pre-school for all children by making small changes to the physical environment.
This can include the removal of physical barriers that prevent a child from participating in learning activities equally with his/her friends.
More information is available at: http://www.donegalchildcare.com/the-access-and-inclusion-model-aim/
This grant is available as part of the Access and Inclusion Model (AIM), which is a new initiative from the Department of Children and Youth Affairs to enable children with a disability to access the Early Childhood Care and Education (ECCE) Programme.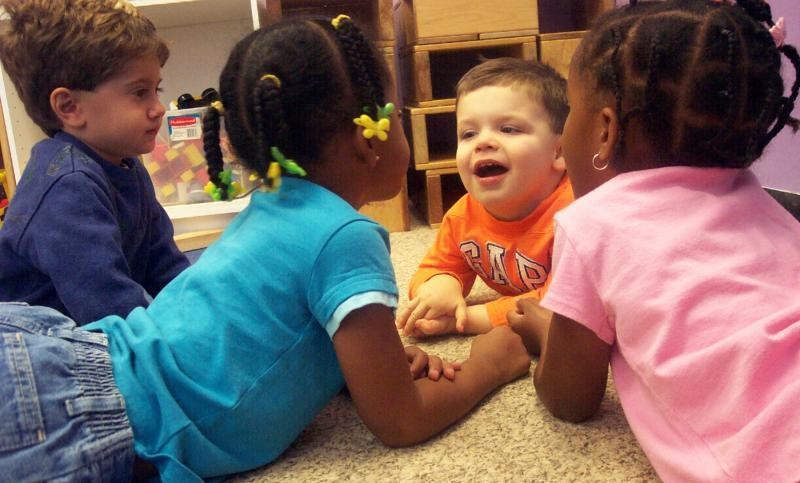 Under this programme, you can apply for equipment, appliances and/or a capital grant up to €7,000 towards the cost of minor alterations to the pre-school setting.
How will this improve the quality of the pre-school?
Creating a more inclusive environment will help parents and educators feel confident that every child has equal access to the play and learning activities organised through the early childhood curriculum.  A safe, inclusive environment will greatly benefit all children by strengthening their sense of belonging, participation and independence.
What type of improvements are eligible?
To help a child better engage with the early childhood curriculum, you can apply for a grant for play and learning materials or visual/hearing assistive technology resources. You could also create a quiet/sensory area within the ECCE room.
You may want to widen doorframes to allow for easier access for wheelchair users or make bathrooms and toileting areas more accessible to increase the independence of all children.
Grants also covers ramps, specialised chairs, hoists and slings, multi-sensory items, standing frames or any other item needed by a child to participate equally in play and learning experiences.
A full and comprehensive list is available at: AIM-Level-5-Capital-Information.pdf
So what are you waiting for? How to apply …
Early childhood service providers, in partnership with parents, can apply for support by filling in an online application in the PIP Portal at www.pobal.ie.
If you need support, advice or guidance on this process, please contact Donegal County Childcare Committee 074 9123442 or info@donegalchildcare.com where we will be only too glad to help!
Tags: