This week DD's Male Grooming columnists from Maverick's barbershop show that there is no miracle cure to prevent the ageing process; however there are plenty of things you can do to hold back the years…
Here's a few tips…
Men's Grooming
Prolonged showers exposes your skin to the chlorine contained in tap water which will lead to oxidative damage, stripping the skin of oil and moisture.
Our skin's natural renewal process slows down as we get older, especially once we pass the age of 30. Therefore exfoliating is recommended to bring fresh skin cells to the fore, you can use an exfoliating body wash or sponge for this.
Applying sun protection is essential as UV rays cause 80% of the lines and wrinkles on your face. It's not just sunbathing that's to blame, even in Donegal everyday low-level exposure takes its toll so if you're going to be out and about all day, consider a bit of sun cream regardless of weather.
It's okay to use a few creams on your face these days, you don't have to feel like a big girl. Give yourself a facelift by using an anti-ageing cream or serum which will help lift, tone and firm the skin, making it look more youthful. The best time for the body to repair itself is between 11pm and 3am so apply before getting tucked in for the night.
One third of men have their first grey hair by the age of 25 and there's no more obvious sign of ageing. If this is something you want to address, use a shampoo-in hair colour to disguise grey hair by using a comb to subtly blend colour into areas of the hair that are greying.
Teeth are also a strong indicator of youth and having healthy white ones can have an instant anti-ageing effect. Keep yours sparkling with the help of a teeth whitening, we recommend L.A smiles whitening kit or strips, a fantastic safe product that gets results.
Diet
Alcohol increases the leakiness of small blood vessels, so more water moves from bloodstream into soft tissues. If you drink late in the evening this may result in facial puffiness, skin stretching and faster wrinkle formation.
Along with the sun, sugar is the skin's number one enemy because it bonds to proteins in collagen causing it to mesh and become stiff and inflexible, which in turn leads to wrinkling.
Men with higher levels of cholesterol look older so reduce yours by cutting back on red meat and dairy produce.
Vitamin C is a potent antioxidant and is crucial for fighting the toxic free radicals linked with the ageing process. It's also important for maintaining skin's elasticity. Citrus fruits, potatoes, cabbage and peppers are other good sources.
Lifestyle
Sleeping on your back will help prevent the formation of vertical 'sleep lines' – wrinkles that can, over time, become permanent.
Not only does smoking starve your skin of essential nutrients it also increases the body's levels of enzymes that actively attack collagen, the natural scaffolding for your skin.
Finally according to a recent study in the U.K. men who have a good sex life tend to look between four and seven years younger than those who don't. The reason? Sex! Sex it seems makes you feel more content, less stressed and enables you to sleep better – and all three things are reflected in your face. And that gentlemen is fact, concluded from rigorous, extensive and legitimate research. It ain't just Mavericks saying so!
For more advice on male grooming call into us on lower Main Street Letterkenny, we guarantee great haircuts in a classic barbershop environment. You can also follow us on Facebook.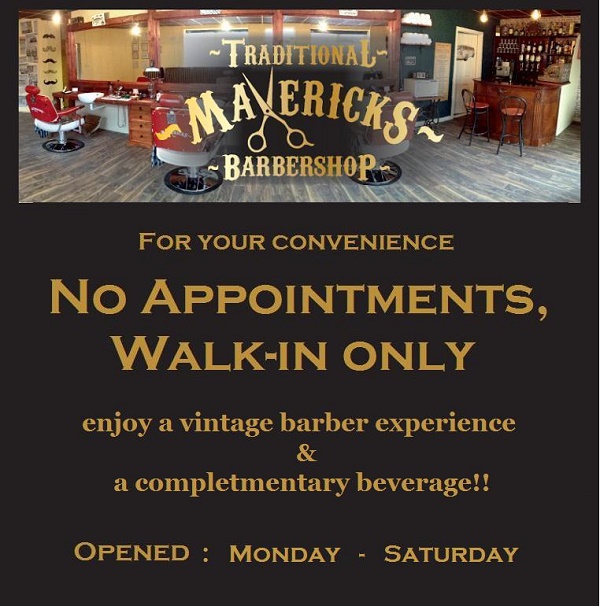 Tags: