The remains of this unusual creature left visitors to Tory Island baffled earlier this week who thought it was some monster from the deep.
However, on closer inspection it was established that the 'creature' was in fact a decayed sunfish.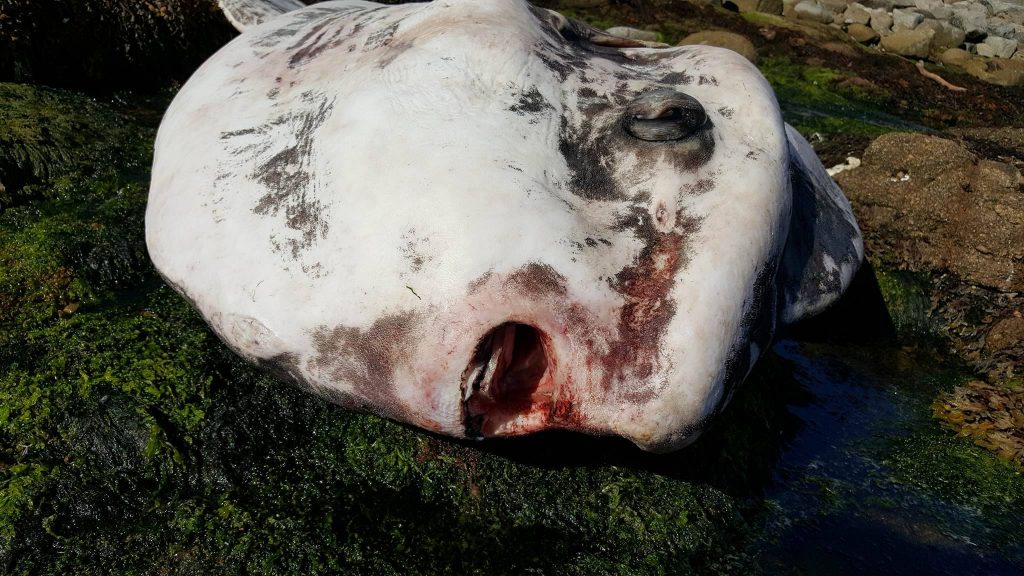 The remains of the decayed sunfish were washed up in the cove on the beautiful island of Tory.
Sunfish are actually quite common in our waters, and actually swim quite close to the surface, they are a placid fish.
The sunfish is also known as the common mola (Mola mola) is the heaviest known bony fish in the world.
It has an average adult weight between 247 and 1,000 kg (545–2,205 lb). It resembles a fish head with a tail, and its main body is flattened laterally.
Sunfish can be as tall as they are long when their dorsal and ventral fins are extended
In the past fishermen have accidentally caught sunfish, and have reported that it's difficult to get them back into the water due to their large size.
Tags: