WALSHY ON WEDNESDAY: And so Naomh Conaill won't be defending their county title on Sunday week. An emphatic defeat to Kilcar left them struggling for air at MacCumhaill Park and it's likely the bunting that was stretched over the Main Street in Glenties will have been quietly removed in the dead of night and put away for another year.
This was, from all reports, as commanding a performance as you can get as Martin McHugh's team clicked into overdrive after falling behind by five points in the early stages.
Respective goals from Michael Hegarty and Conor Doherty in quick succession swung the game in their favour and by the finish they were comprehensive winners and now odds on to lift their first county title since they edged out Killybegs twenty-three years back in the mists.
I was at O'Donnell Park for the first semi-final of the day and that was a match far removed from the scoring bonanza that was to transpire in Ballybofey later.
Glenswilly had been favourites to dispose easily of Malin in this encounter but that's not the way it turned out. Indeed the Inishowen side can consider themselves unfortunate not to have made it through.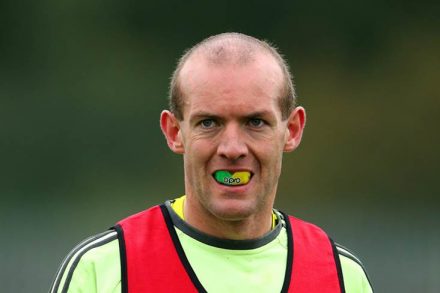 "DRIVE, DRIVE, DRIVE," the winner of the Donegal International car rally and out and out Glenswilly fan, Manus Kelly was imploring from the stand side in the opening half (no doubt Michael Murphy might return the verbal favour at this Saturday's Martin Howley Harvest Stages Rally in Killybegs).
But it was Malin who were doing the driving at the Park on Sunday and for long spells looked like they might pull off the surprise of the weekend.
They registered the score of the match when Christy McLaughlin cut in from the right and pointed out to regain a lead they had taken with the opening point of the game in a cagey start. With the sides level at half-time, we envisaged Glenswilly taking charge after the interval but Malin kept the game in the balance right to the finish and it was only the experience and know-how of Neil Gallagher in the middle of the park that helped direct the Glen men to the Final.
It wasn't a classic encounter but was always compelling until the final few minutes when a mass brawl on the touchlines turned it from compelling to ugly.
With a sea of bodies rising from their seats to catch the "action", I couldn't see much of what went on but saw enough to know that it didn't belong anywhere near a football pitch least of all one populated by countless families and young kids.
There were two points between the sides at that stage with Glenswilly shading it on the scoreboard but frustration boiled over pitchside and fists and fever flew in equal measure with a handful of supporters, reportedly, also getting involved though I couldn't from my vantage point and that of my 15 year old daughter see that particular element of it.
Whatever the case, the referee's report should surely initiate some form of punitive action from the authorities though we may be holding our collective breath on that one.
GETTING THE POINT
The goals dried up for Finn Harps again last night after the two they registered in Galway on Saturday but for the first time in ten outings, Ollie Horgan's men avoided a defeat.
For the travelling faithful who made their way to the Showgrounds and those of us tuning in through social media or radio, this looked set to end in another reversal when Sligo Rovers were awarded a controversial penalty right at the end.
Up stepped Raffaele Cretaro – nine goals to his credit this season – to take aim from the spot only, to the relief of the blue and white, to aim higher than he should and blaze the ball over.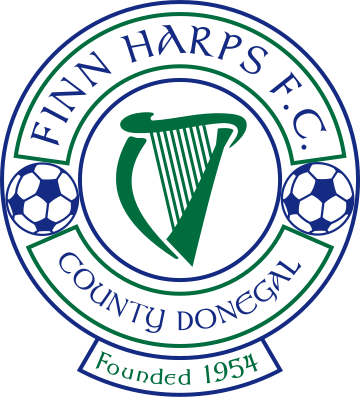 Harps had shown plenty of spirit in Galway to claw back from three down to score twice – Ruairi Keating scoring his first for the club since rejoining and Harps first in over 800 minutes of football, a statistic close to astonishing.
That spirit was, apparently, evident again last night in Sligo and indeed had Harps converted any of three quick-fire chances that came their way in a thirty second blitz early in the second half they may have been returning with the full quota of points.
As it is, the 0-0 draw stretches their point advantage over Wexford Youths to five and should spark a revival in the confidence that has been missing in the last couple of months even if a couple of those performances – the home game against Cork City being one example – deserved better than defeat.
They face in-form Bray Wanderers at Finn Park this Friday night and will do well to take something from it as Harry Kenny's side have been steadily climbing the table.
The Youths, meanwhile, travel to St. Patrick's Athletic and against their inconsistent hosts may fancy returning home with a point or three.
But, like I said in these quarters before, it's all in Harps hands if only they can muster up a victory to engineer an escape away from the drop zone.
FRUSTRATION ONCE AGAIN
It's now reached the stage where instead of gushing forth on the sympathy stakes to Mayo, I'm almost feeling a level of anger towards them.
Another All-Ireland title passes them by like an election promise. Just how many chances do they need? How many close calls will it take for them to return westwards with Mr Samuel Maguire on board?
"Dublin Claim Place Among All-Time Greats," screamed one post match headline.
But it could just as easily have read: "Mayo Claim Place Among All-Time Losers.'
Credit where it's invariably due – the Dubs showed tenacity and power to wrestle a back-to-back success in the All-Ireland. They boast an outstanding manager in Jim Gavin and a squad of talented footballers occupying every area of the field.
But if one thing assured us this year it is that they are not – despite what some pundits might have you believe – the finished product and are not certainly not unbeatable.
Except, of course, if you're wearing red and green and you're presented with another two glorious opportunities in the space of a fortnight and you fail to take either of them.
Sure, one point was all that separated them after close to 150 minutes of football.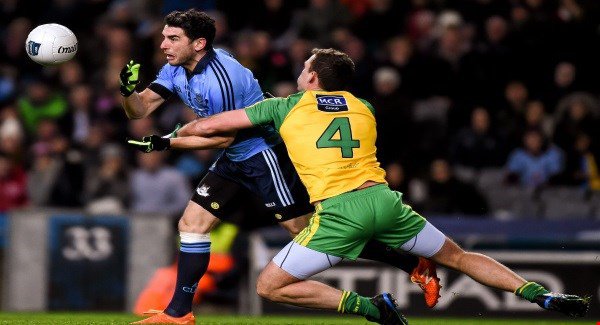 And, even surer, they should never have started with a virtual rookie between the uprights as proved on the 40 minutes mark when goalkeeper, Robbie Hennelly attempted to collect a comparatively simple ball only to fumble it from his despairing grasp and bring the inrushing Paddy Andrews to ground, resulting in a penalty and a black card.
It had been a nervy opening half for the Mayo custodian and it was a long trek to the sidelines when Maurice Deegan directed him there.. Hopefully, it won't shatter his confidence completely and that he managed to avoid reading the player rating columns in some of Monday's newspapers which were cruel in the extreme.
Cillian O'Connor, too, will reflect ruefully on his day at Croke Park. An outstanding performance, capped with nine points from Mayo's tally, the only one missing the effort that swung wide off Stephen Cluxton's right upright that would, had it gone over, have tied the game at the death.
Were you a Mayo fan – and there were quite a few flags hanging from homes and vehicles around my home town of Letterkenny though doing so quite limply on Monday morning – you would have been screaming from your seat as another chance of All-Ireland glory took a left turn at the signpost marked Sam Straight Ahead.
For Dublin, another title to their name and a handful of impressive young players coming through the ranks, not least Cormac Costello who came on to convert three superbly executed points that helped win the day for the home side.
BRUCE TAKES IN THE ALL-IRELAND
Aston Villa have, apparently, locked eyes on Steve Bruce as a possible replacement for the sacked Roberto Di Matteo.
No chance. Have it on no authority whatsoever that the former Manchester United centre-back and recently departed Hull City boss, is in line to take over the reigns at – Mayo!
For there he was spotted among the attendance at Croke Park on Saturday evening and no doubt holding court on just how Mayo let it slip and how he can make it all better for next year.
Not the first time he would have been talking up an Irish side in the past week – he was on the I.T.V. panel last Thursday night lauding the history making efforts of Dundalk F.C. in claiming the first ever win by a team from this island in the group stages of the Europa League.
IMBECILES 17; SENSITIVE BEINGS 11
Quite apart from the sight of Rory McIlroy turning on an American fan who had mouthed off an insult in his direction and the bewildered reactions by the European golfers as to why they were being subjected to torrents of abuse from the U.S. galleries in the Derider Cup – duh, lads, didn't you read Danny Willet's brother's pre-tournament tweets, which labelled them all "imbeciles" and other terms of endearment? – the sole highlight for this viewer (if you can call fifteen minutes of a highlights package on Sunday night viewing) was the astonishing tee shot by Sergio Garcia which saw the ball end up in a marshall's pocket.
And just when we thought 'in the pocket' belonged in another sporting arena entirely.
And now, as McIlroy reminded us all afterwards, we have two years to look forward to the next Ryder Cup in Paris.
Not far enough away to this mind.
LONG THROWS:
Whatever else he achieved in a career that saw him feature for a number of clubs and make eleven appearances for the Republic of Ireland, the versatile Rory Delap has his name permanently immersed in football culture. Indeed, by this stage you might even find it in the Oxford English Dictionary.
A piece by another former Irish international, Tony Cascarino, in one of the English publications caught my eye last week. Cascarino was writing about Leicester City players, Luis Hernandez and Christian Fuchs, and the not so secret weapon they can both unleash on suspecting opposition teams – the long throw-in.
And the headline above the piece? 'Two Rory Delaps'.
Personally, I think Delap should have patented it – perhaps even set up the world's first Long Throw School in his father, John's home town of Letterkenny.
Just throwing that one in as a suggestion…
MISS OF THE MONTH
Now I know they don't know what they're talking about on B.B.C.'s 'Match of the Day'.
They go and choose eight scores for the September 'Goal of the Month' competition – though in truth it's not a competition anymore seeing as they ran into a spot of bother a couple of years ago when it was one – and there's no room for Seamus Coleman's sublime effort for Everton against Middlesborough.
You may recall it and indeed if you saw it you wouldn't forget it. The Killybegs man drifting in from the left flank, leaving a couple of opponents for dead and finding the net with the perfect finish.
Though obviously not perfect enough for those who pick the goals for the B.B.C.
Now had it been Ross Barkley….
Meanwhile, another goal of the month snub. The 'Soccer Republic' equivalent on R.T.E. failed to include any Finn Harps goals in its September line-up…
AL-AHLI-DUBAI LEAD THE CHASE FOR FORKER!
And finally, a special mention this week to the fact that Letterkenny Rovers are about to wave 'Dubai' to one of their midfield generals.
The 'Donegal Daily's' own Mark Forker is indeed packing up to head to the United Arab Emirates next week and with him – along with his other half – goes the very best wishes of this column.
An impressive performer for Finn Harps during two spells at the club, a stint at Institute F.C. and two years with Hearts in the Scottish League, underlined the Burtonport man's ability on the ball.
But he has also been in a rich vein of form since signing for the 'Daily' as a reporter a couple of years ago. And a sounder colleague you couldn't meet in a month of Wednesdays.
Good luck, Mark. I'm just wondering where Rovers will be heading on their next pre-season…..
Tags: