This week our Male Grooming experts at Mavericks share some tips on how to keep your facial hair 'beardiful".
Fortunately for the gents out there like the Mavericks and unfortunate for the "beard-grudgers" (did you see what I did there) the beards seem to be here to stay.
That is not just our opinion, it's fact, more and more guys are coming into Mavericks to get their beard trimmed and to avail of the expert advice from the Mavericks themselves.
Getting yourself looking sharp has never been so easy, there is great advice, tradesmanship, and products available to help you achieve that look.
Here are a few pointers…
Be Patient
A truly epic beard is the product of self-restraint. When you first start growing, resist the urge to trim or style, and leave it untouched for the first 4-6 weeks. This will allow the hairs to grow in evenly, some grow faster than others.
Your Face Shape
Like any wild animal, a beard should be in-tune with its surrounding environment. Choose a style that is achievable with your growth and complements your face shape. Your beard will look better, and so will you.
Know How (and When) to Trim
Pruning is essential to a well-groomed beard. Pruning is all you do, it is certainly a case of what you leave on as opposed to what you take off! Invest in a quality trimmer, if you feel confident and find the right technique to suit your master plan.
However even us Mavericks find it difficult to line out our own beard. It is easier to get a barber to do it. We would recommend getting a professional beard trim once every 4-6 weeks and maintain it between times yourself.
Wash It Regularly
This is especially important in the early stages of growth, when trapped food and skin cells can exacerbate the itchiness. Scrub your beard several times each week with a specialized cleanser, like Dr. K beard soap, then gently pat it dry. An overzealous toweling can lead to frizz and split ends.
Beard Oil Is Your Friend
Nothing tames a beard like regular use of beard oil. There are many varieties to choose from, in a range of manly scents, but all of them will condition hairs to make them softer and shinier.
If you want to smell like you've just got the Mavericks treatment, Proraso beard oil is on the top of our list, it is a tried-and-true favourite.
Learn to Train Your Beard
A regular trim will maintain your chosen shape, but it's not the only way to keep your beard in line. A daily rubdown with a comb or beard brush will wrangle stubborn hairs, training them to grow in a downward direction.
Don't Forget the Moustache
Unless you've chosen a chinstrap—and we really hope you didn't—growing an epic beard also means growing a moustache.
To keep it looking neat, trim the area around your philtrum (the area under your nose) with a pair of grooming scissors, and you can keep it sculpted with a medium-hold moustache wax.
Be Realistic and embrace YOUR beard
Everybody's beard growth is different. If you have light growth or a few light patches well that is the cards you'll be playing with. Nothing on the market (legal or recommended) can stimulate a thicker beard. But that's okay.
Embrace your beard shape and sculpt it accordingly. Beards are no longer defined by every millimeter below the noise being covered by a tog 15 bristly quilt. We have guys coming into us getting perfectly full beards faded out to look like there is no growth in particular areas.
So enjoy YOUR beard, it's unique to you and creates your identity!
For more advice on male grooming call into us on lower Main Street Letterkenny, we guarantee great haircuts in a classic barbershop environment.
Also follow us on Facebook!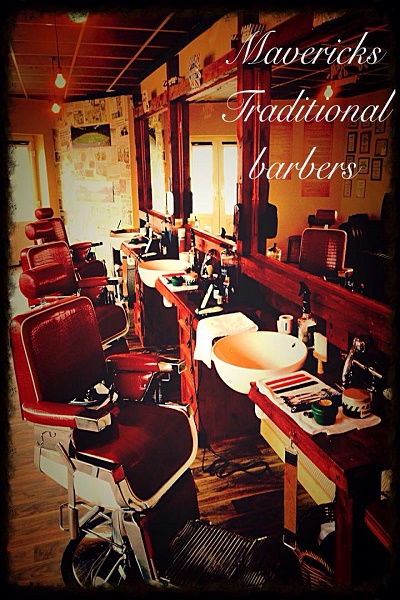 Tags: