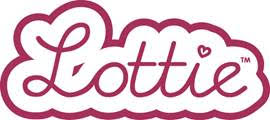 Donegal company Lottie Dolls has signed a major agreement with one of the world's biggest book companies, Penguin Books.
The company, which is based at the CoLab in Letterkenny, has announced they will now become part of the Puffin collection at Penguin, Lottie and Finn's adventures to be expanded by the world-famous publisher.
Lottie Dolls, are award winning dolls created to empower children to be themselves, to be imaginative, adventurous and most of all to have fun!
Arklu have recognised how precious childhood is, and with growing societal pressures, how short it can be. Arklu have made it their mission to protect childhood and inspire learning through play with Lottie, Finn and friends.
The brand are excited to announce that they will now become part of the Puffin collection at Penguin, Lottie and Finn's adventures to be expanded by the world-famous publisher.
Ballybofey man Ian Harkin, Managing Director and Co-Founder of Arklu, Lottie Dolls, said  "Our vision of childhood is simple, we dream of a place where kids can be kids, where the great outdoors is there to be explored, where curiosity-led discoveries and imagination run wild and where the only limit is bedtime!
"Childhood should be an inclusive place for every girl and boy, and our publishing deal with Puffin at Penguin will be a perfect extension of our message! We are delighted to be in the company of much-loved authors such as Roald Dahl, Jeff Kinney (Diary of a wimpy Kid) and Jacqueline Wilson, and are excited to announce our partnership with the enthusiastic team at Penguin."
Leanne Gill, Publisher of Licensed Properties at Penguin Random House Children's, who acquired the publishing deal with the brand, said they are delighted to be the publishing partner for Lottie Dolls.
"At Penguin Children's, we, of course, share Lottie's love of reading, but also her passion for inspiring exploration, creativity and individuality and a desire to promote positive role models for children. We can't wait to bring Lottie to a wider audience through our fiction and activity books launching in summer 2017."
Leanne has negotiated a three year term for the contract with Penguin Random House Children's; with the Penguin Random House Rights team showcasing initial plans for the Lottie Dolls books in Frankfurt this October. The partnership is due to launch with two titles in May 2017; one being a fiction title for young readers, and one a sticker dressing-up book, which will be focused on stargazing and space.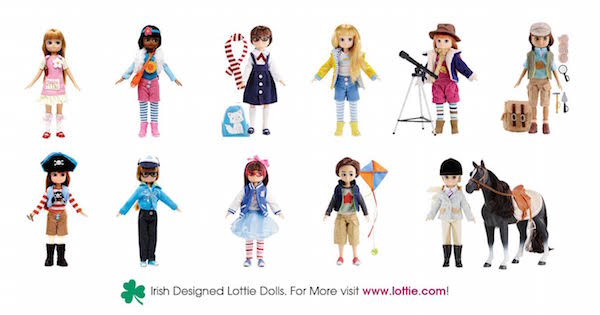 A further two titles will then follow in September 2017 – again, one fiction, one activity book (format/concept to be confirmed). Penguin Random House Children's are dedicated bringing the quality and individuality of the dolls into their publishing range, and create really special books that readers will treasure.
A massive achievement for the Donegal based start-up, who this year celebrated having a doll in space, and winning Google's Adopt a Start-Up competition, Lottie and Finn were recently stocked in Arnotts, Dublin and extend their thanks to Donegal people for their support to date.
Tags: