Eddie Walsh and Sons, based on Donegal Town, won the title of European Sausage-Making Champions at a French ceremony this week.
Over 100 butchers took part, but after the judges sampled each butchers' produce, their artisan cheese and chive pork sausages were a clear winner.
Speaking to That's Farming, Liam Walsh said; "This is an amazing accolade for all our staff and customers at EWS, we are absolutely delighted to have won the title of European Champion and we will celebrate our win, by making available the award winning sausage in the shop, for all to try."
This is not the first time Eddie Walsh and Sons' have been internationally recognized. Having already won the All-Ireland Sausage and Burger Championships earlier this year, and having a plethora of trophies to their name – there's no doubt who makes the best sausages in Donegal.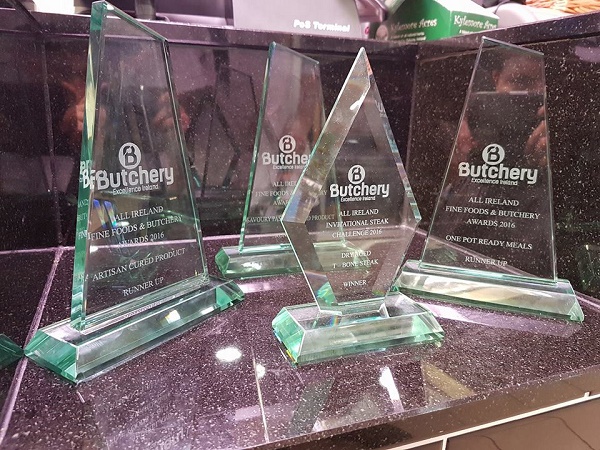 You can check out their Facebook page by clicking here.
Well done folks.
Tags: