Kelli Mc Grory teaches Music and Irish in Gairmscoil Chú Uladh, Ballinamore. She has been singing and playing various instruments including piano, violin, whistle and guitar from a young age.
She recently started recording music in Full Tilt Studios, Letterkenny with Tommy Conway.
Kelli's Facebook videos have thousands of views, and she has over 2,200 people following her on social media!
This is Kelli's Donegal…
What is your favourite place in Donegal and why?
Being from Fanad, I'm lucky to have so many nice beaches nearby. It's hard to find a nicer beach than Warden/Ballymastocker Bay.
If you could change one thing about Donegal what would it be?
The weather!
Daniel O'Donnell or Packie Bonner?
Packie Bonner was a hero in my house when I was growing up so it has to be him.
What has been Donegal's proudest moment in recent years?
Obviously the All-Ireland win in 2012 lifted the whole county but I think having Seamus Coleman captain Ireland at the Euros in June was a very proud moment. I was lucky enough to have been there too!
What is your favourite Donegal-made product?
Donegal Creameries milk!
Who is Donegal's greatest ambassador around the world and why?
Again, Seamus Coleman. He proved how grounded he is at his homecoming in Killybegs after having an unbelievable tournament in France. He's a great role model for so many.
Who is Donegal's most successful businessperson in your opinion?
There are so many young people who have built businesses from scratch recently which is a great inspiration to anyone wanting to follow their passion. If I start mentioning people, I'm afraid I'll forget someone!
Who is your favourite Donegal sportsperson of all time?
Packie Bonner.
What is your favourite Donegal restaurant?
Yellow Pepper in Letterkenny
Donegal's golden eagles or basking sharks?
I haven't met either!
What is your favourite Donegal saying or expression?
"Ara"!
What is your favourite Donegal food?
Anything homemade!
Is there anything that really annoys you about Donegal or its people?
No, I think we're a friendly bunch lucky enough to be living in a very scenic part of the country!
Do you have a favourite local band?
In Their Thousands. They're unbelievably talented and so down to earth.
If you had a million euro to improve something in Donegal what would it be?
Health Services, we're sometimes forgotten about.
What has been the most rewarding, and the most challenging part of being a musician?
I don't really find it challenging, I enjoy it which is half the battle. The most rewarding part is seeing my students on stage and most importantly, enjoying themselves.
Is there anything about Donegal that you are very proud of?
Being an Irish teacher, I think it's so important to keep our language alive. We have a really hardworking group of people in Fanad promoting the Irish language and culture.
To keep up with Kelli you can follow her on Facebook and to hear more of her music you can follow her on Soundcloud.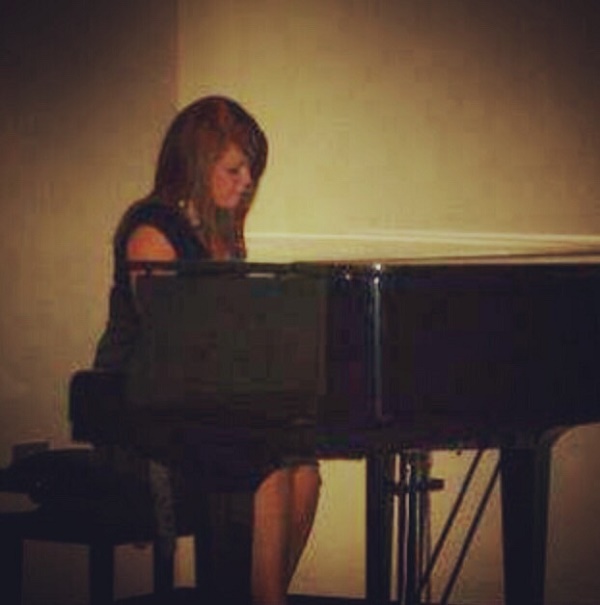 Tags: