This year the Autumn colours on the trees, shrubs and plants in the garden has rarely been bettered, the combination of good light levels and a lack of strong winds have allowed plants to put on a good prolonged show.
An autumnal effect which caught the worlds imagination this week was the spectacular Emery Cross at Bogay Hill in Newtown. Images of Liam's 100m long, 70m wide plantation of Japanese Larch went viral this week, this wonderful piece of work benefited from this still period of weather….and the rest is history!
In more modest settings in our gardens shrubs such as Dogwoods, Spindleberries, Japanese Maples and such have been wonderful so far this Autumn, bringing another dimension of colour into our gardens.
I've long said that flowers, whilst beautiful, are overrated and many gardens focus too much on flower colour and forget that whilst a plant may flower for 3 months, you've 9 months left of the year to enjoy the plant.
So to have a garden with contrasting foliage colour, shapes, texture, stems and autumn leaves brings your garden to another level of interest.
Now is a great time to introduce autumn colour plants to your garden, although by the time you bring them back from the garden centre the plants may have deposited all their foliage in the boot of your car the plant will establish well now and be in position for glorious colour next Autumn. And the joy of shopping in garden centres at this time of year is that many centres have end of season sales.
If there's one shrub I could encourage you to plant in your garden for Autumn colour it is Euonymus alatus or Spindleberry plant. In the summer the foliage is green and nothing showy, but in the Autumn it turns the most bright red before falling off, revealing heavily corked stems which appear square in shape.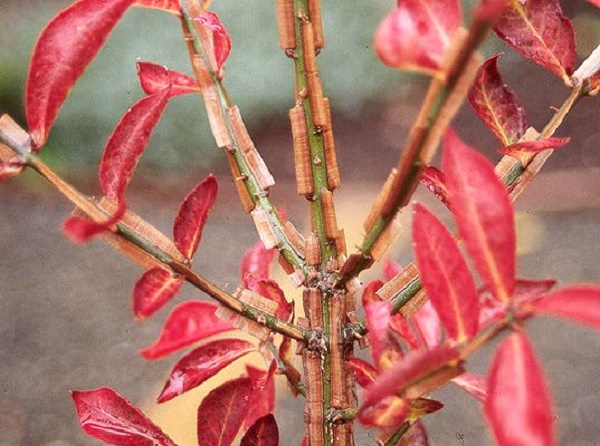 I've known this plant for years as the Burning bush, due to this amazing colour.
Over the next few weeks we'll highlight a particular shrub or tree each week for Autumn colour, as this is an area of the garden which is mostly neglected here in Donegal, but we have the potential to add this colour range to our own gardens and as such extend the season of interest.
Tags: