A little dog has had an unimaginable experience after it was found in a shocking state over the weekend.
With the help of local people in Ballybofey, she went through an amazing transformation and has won over the hearts of many people after her story emerged online.
The dog's owners were found after a nationwide search. Her name was Fifi, and her harrowing story had finally come to a happy ending.
There was widespread shock on the Twin Towns Lost and Found Dogs Facebook page when photos were posted of the dog after she was found with a huge amount of overgrown matted fur.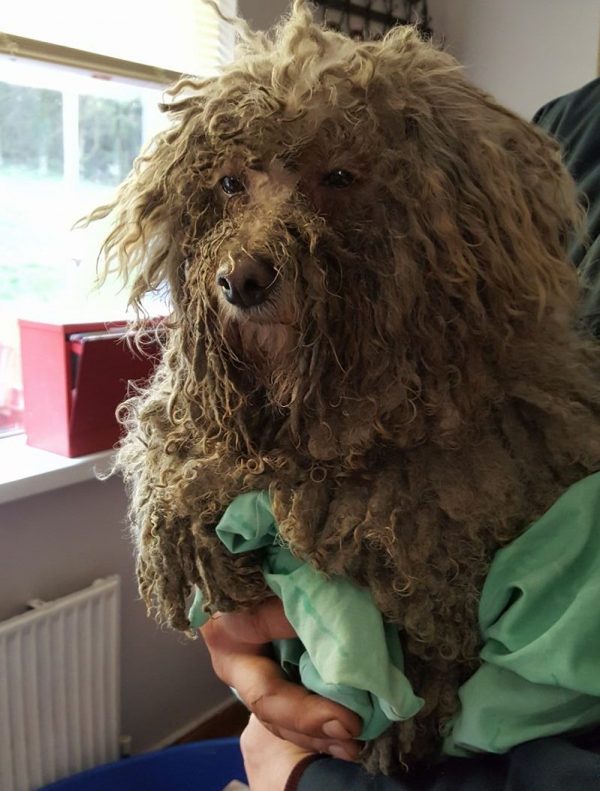 It appeared that the dog had been lost by its owners some time ago, but where it had been until now was not known.
Dog groomer Jenny Leeper at Pretty Paws opened up on Saturday and took on the task of removing her huge filthy coat to reveal a beautiful little white pup beneath.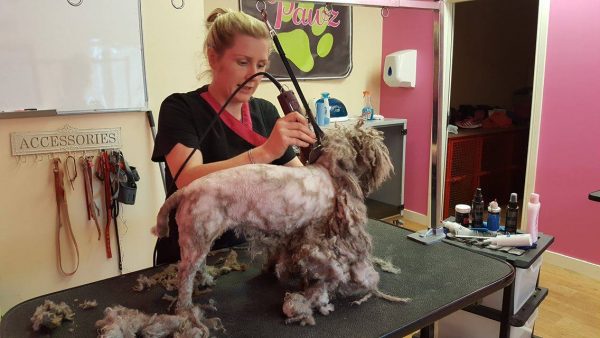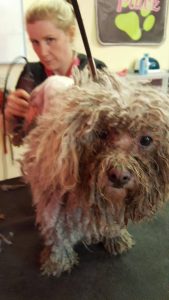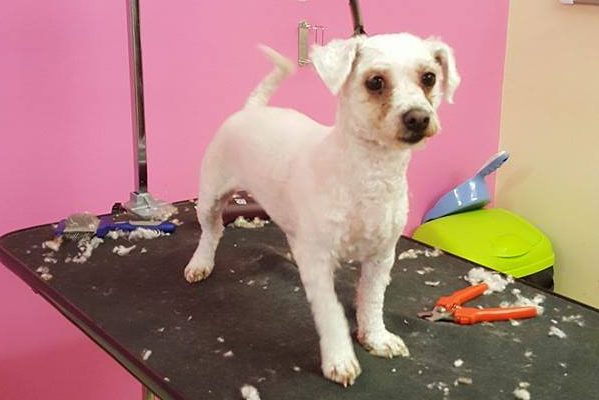 It was an incredible transformation and the little dog was freed from the heavy fur after the grooming.
The search then began to track down the owners and two possible owners came forward. They had both lost dogs in the area – one owner was from Galway and the other lives in Ballybofey. They each had to submit their chip numbers to see if it was their pet.
Both families were eager to be reunited with their long-lost pets and everyone in the Lost and Found group were waiting in suspense hoping to see a happy ending to the tale.
Today, the chip number was matched to the owners in Galway, and while people rejoice to know that Fifi would find her home again, the sad details of her story came to light.
Fifi went missing in Galway back in February. She was later found in Carrick-on-Shannon but before her owner could come to rescue her, Fifi had escaped and seemed to have been brought to Ballybofey by finders.
She escaped again and had been living rough ever since, which is how she got into such a terrible state while living on her own.
When Fifi's owner rang Doreen today and called out to her, the little dog recognised the woman's voice and whined for her, Doreen told Donegal Daily.
Fifi's journey back to her home in Galway begins later today and she will be safely home for Christmas.
Speaking to Donegal Daily, Doreen said: "Twin Towns Lost and Found Dogs are delighted for the owner. We are a registered rescue group in Killygordon set up four years ago.
"We have helped so many dogs surrendered to us by owners. We wish Fifi well and pray she stops her running off and this will be her last adventure."
The Twin Towns Lost and Found Dogs group works to help dogs that are lost over the weekends when other services are closed.
Through their Facebook page, they have reunited countless dogs with their owners and brought relief to many families in the area. On Halloween night this year, the group worked to reunite 10 lost dogs with their owners.
Tags: