LETTERKENNY'S LEAH AND DAVID WATCH IRELAND BLACK OUT 111 YEARS OF PAIN:
And now the latest from the big, big story Stateside. Who could have foreseen that coming? Or indeed who would have viewed it at first hand?
Well, step forward Letterkenny couple Leah Kavanagh and David King.
Representing, as our picture shows, their native locality at Soldier Field in Chicago during that gripping win over the All Blacks!
Based in San Francisco, a mere 1,500 miles away from the Windy City, Leah and David were among the 40,000 or so Irish fans who watched Joe
Schmidt's green warriors down the mighty Maori.
"I'm close to certain that it was Leah's first ever time at a rugby match," her father, Jimmy told me yesterday.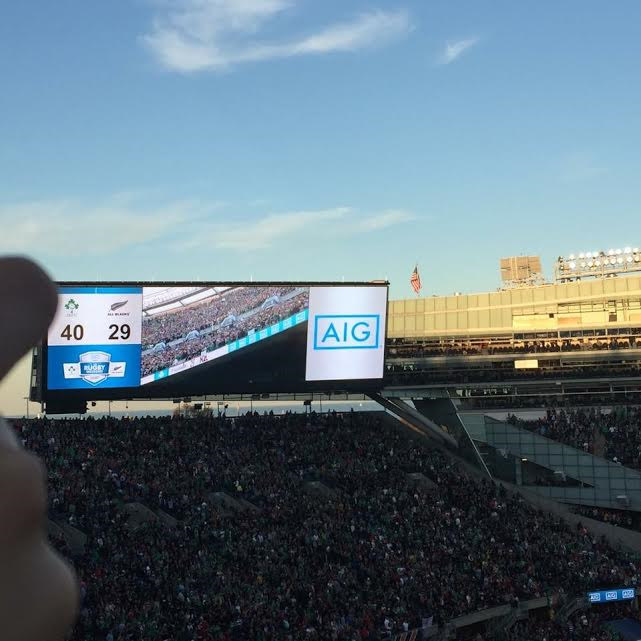 "They took 111 years to do and in her first time of asking they did it!
"I've been talking to her since and she was saying it was absolutely brilliant. An incredible atmosphere the whole way through it and, obviously, after it."
Her boyfriend, David, is a keen rugby fan and the couple decided to make the marathon journey from their home to take in the game.
And snap a picture of the scoreboard at the end just to confirm the unbelievable!
Back here in a more low key Letterkenny, those of us in terrestrial television land had to make do with snatches of coverage from whatever my better half's smart phone would permit and nod in full agreement with those Facebookers who were heavily critical of R.T.E. for their failure to secure even highlight rights to the game.
A much happier bunch those who happened to pop in to McGettigan's Hotel in Letterkenny where, in light of the Irish victory, pints of the Black Stuff were being sold for a euro for an hour after the game was finished.
Outstanding performance from the boys in green and, no doubt, absolutely no tickets available at all now for Saturday week's clash with the New Zealanders at the Aviva.
Back in Chicago, meanwhile, they only thought they knew what a celebration was when taking to the streets to herald the Cubs 108 year wait for a World Series title.
Or as the billboard erected in light of that achievement in the baseball arena proclaimed: 'Goodbye Someday.
Even All Black legend Dave Gallaher would have permitted himself the widest of smiles from his wing-forward position in rugby heaven.
BANANA REPUBLIC: 
If only the presenter and panellists on R.T.E.'s 'Soccer Republic' had known. I watched in full the last two episodes of the weekly digest of all things League of Ireland and nary a mention of the retirement from the game of a player who occupies fifth spot in the all-time L.O.I. goalscorers list.
Not that it should really surprise those of us with blue blood running through.
For while the programme – and let's be fair about it – does provide more than adequate coverage of the domestic game, those in the front line of it, as patently obvious whenever there is any analysis of a Finn Harps game, wouldn't know a Harps player if he walked into the studio and bit them in the rear quarters.
When was the last time, viewers heard, for example, any discussion this season on the merits of the likes of Sean Houston and his influence, not to mention goals, on the team that had just come up from the First Division.
On Monday night last (last being the operative word when it comes to the 2016 version of 'Soccer Republic') the panel picked their 'Team of the Season'.
Understandably it was dominated by Dundalk personnel after the Louth side's remarkable season which still has, at the very least, a couple of games to go in the Europa League.
Surprisingly there was only one inclusion from Cork City – Sunday's last gasp Cup hero, Sean Maguire.
But to my humble mind, albeit a mind that is somewhat biased in these matters, I would have thought a player of the quality of Letterkenny man Houston who managed to shine through a season full of struggle for his side and was hugely instrumental in ensuring Harps safety, would have merited inclusion.
Should the polished midfielder head to pastures new in the close season, to Shamrock Rovers, Bohemians or St. Pat's, there's no doubt the R.T.E. panel will be taking notice and offering credit where it's firmly due but for now he's merely a player operating in the wilds of the North-West and therefore does not come under their limited radar.
And the player who I referred to at the start of this item? One of the all-time best and with 186 goals to his credit but still not worthy of a mention by the S.R. panel as he bows out of the domestic game.
And Kevin McHugh is not the only departing Harps player to venture off stage without due accolades from the shiny suits.
Barry Molloy, one of the top midfielders in the game since signing for his native Derry in 2004 after beginning his career with Derby County five years previously, is another who was allowed to exit the game he graced with little or no fanfare nationally.
Both McHugh and Molloy surely deserved better but, like I say, it comes as no real surprise that they didn't receive it from Peter Collins & Co. in the R.T.E. studios.
AND BONAGEE SAID LET THERE BE LIGHT…
When it comes to footballing matters, it could never be said that those involved with Bonagee United F.C. were ever in the dark. And it certainly can't be said about this ever-progressive club now.
Due to alternative arrangements, I didn't get along to the switching on of the club's new floodlights – the latest phase of a major development at the Dry Arch grounds.
But there were many who did to share in yet another significant move by the Letterkenny club.
I remember the pride derived by the late Paddy McFadden as a founding member of the original Arcade Athletic club who eventually transformed into Bonagee United.
His devoted service, and those of his then fellow committee members and those who would come on board in subsequent years, helped make the club what it is today and it was wholly fitting that Paddy's widow, Katie, was called on to cut the tape on a development that also includes relayed astro-turf surfaces and a wheelchair access sector (something other clubs should take serious note of).
The seventies may seem light years away but in that time, Bonagee continued to make strides and, indeed, every time I'm in the locality, there seems to be a fresh advancement – another boot step in the right direction.
Current chairman, Donal Coyle, recalled those involved in those infant days of the club including Barnie Crampsie, Hughie McGuinness, Hughie McKay, Billy Baird and the afore-mentioned Paddy McFadden.
"You have to keep building and you have to keep developing," Chris McNulty quoted the chairman at the official opening.
And no better club to keep developing. Ulster Senior League P.R.O. McNulty spoke to Finn Harps midfielder, Mickey Funston, whose father Eric attended the first ever meeting of the club back in 1970.
Lauding the club for where it all started for him, the younger Funston described it as the best junior set up outside of a couple in Dublin.
When he had opted to join Harps initially, the Bonagee club had wished him well, he recalled. "They aren't small-minded. They want to push people on," he insisted.
Again, other clubs take note.
HORGAN HERO?
Here's a scenario for Ireland's match in Austria on Saturday. Daryl Horgan comes on in the closing stages for  Martin O'Neill's men and scores the vital goal after one of those mazy runs of his causing widespread shock in the R.T.E. studio where Eamon Dunphy and Liam Brady momentarily forget about Wes Hoolohan and decide there and then to join Richi Sadlier in promoting the League of Ireland.
Now what would we give for that? Actually who cares as long as the boys in green secure the necessary result though those chickens will have to remain uncounted for now.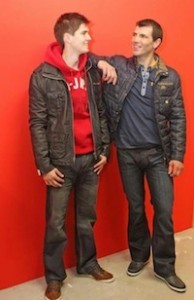 THE RYAN GAME:
"The dad of the Ryans…I'm really impressed with him," former rugby international, Alan Quinlan, declared on Sunday night's showing of 'Ireland's Fittest Family.'
And so he should be. For that dad is, of course, Danny Ryan, the one-time Senior Middleweight Boxing champion on this island and a whole host of other honours, nationally and internationally, under his belt besides.
The Raphoe native, now resident in Letterkenny with wife, Maria, and children, Keane, Jordan and Alanna, is taking part in the series with the latter three and the family team are invariably putting it up to their opponents.
But are the Ryans fit enough to claim the title of the nation's fittest family? Watch other spaces and find out.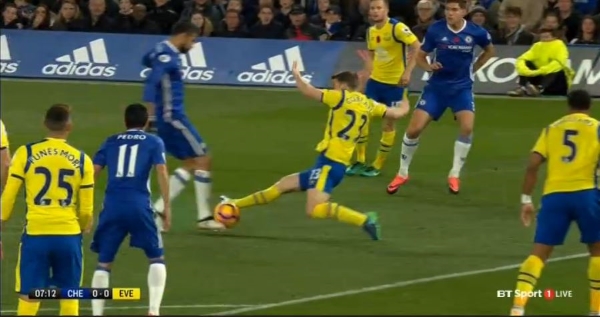 KILLYBEGS MAN'S TACKLE
You'd have to say that our own Seamie Coleman was hugely fortunate to escape a red card for his challenge on Chelsea's Diego Costa at the weekend.
Even if it was Chelsea's Diego Costa.
Tags: