It's not really about seasonal trends anymore, it's not about having a certain style in summer and another in winter! It's more about having a style that can translate no matter what time of year it is.
Patrick has asked Kiera, one of our Style Directors, to talk us through some of her favourite looks for winter.
The Long Bob – Ashley Graham
The long bob, or lob as it is referred to, is perfect for women who want the versatility of having slightly longer hair with built-in layers. Kiera says that we see lobs with a lot of shag over the past few months but now women are looking for a little more length.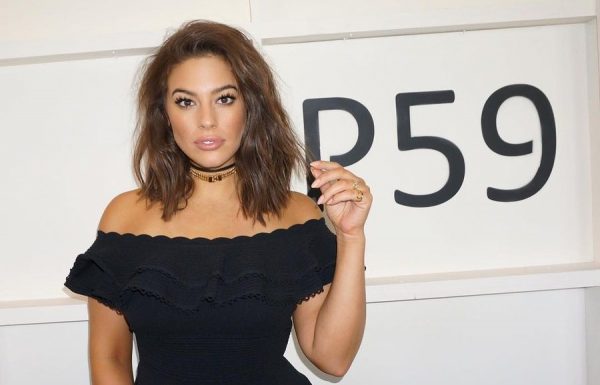 Bedhead Waves – Chrissy Teigan
Bed head texture is typically blown-out or straightened hair that has been slept on which gives a sexy tousled effect, but adding waves and spritzing your hair with salt spray will get the perfect bedhead waves look.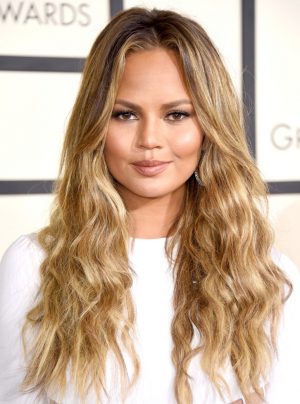 Fringes – Dakota Johnson
Fringes have never really gone out of fashion over the past few months but more people than ever choosing a fringe that can grow our easily to refresh their look with low maintenance and fuss.
Dakota's long layers' pair effortlessly with her long airy fringe. Worried if your face shape wouldn't suit a fringe? Don't be – there is a fringe type to suit practically every face shape, from peek-a-boo, full to side fringes, the choice is endless.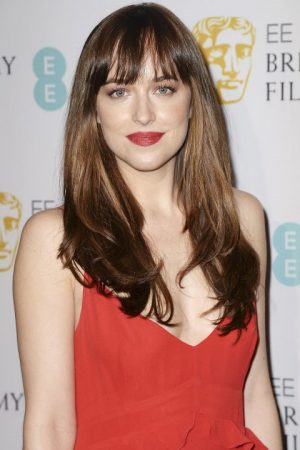 The Textured Ballerina Bun – Kendall Jener
With the high ballerina bun, placement right on the crown is what is so popular now. Kiera says first create texture with a dry shampoo and work it up for a more modern feel and than pull it up. The texture makes sure that you don't actually look like ballerina!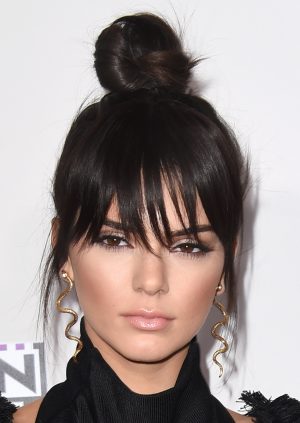 Gorgeous Curls
Embracing the hair'a natural texture and going with it is so popular right now. Natural curls are taking the place of sleek and smooth blow-dries. Whether you have naturally curly hair or want to create your own curls you will have plenty of inspiration now.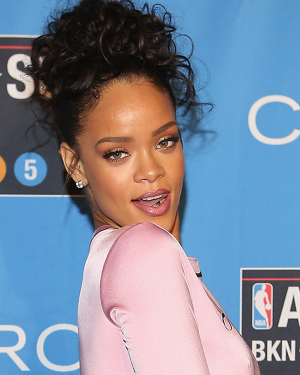 If you would like to book a complimentary consultation with any of our team of stylists simply contact us on 0749125476 or book online by clicking here http://www.patrickgildea.ie/book-online/
Tags: