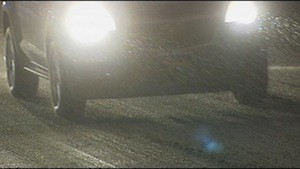 GARDAÍ and forecasters have issued a black ice and fog alert for Donegal overnight.
It follows a spate of crashes in the early hours of Sunday after roads across the county were covered in layers of ice.
A number of road traffic incidents took place with a nurse travelling to work in Letterkenny complaining that roads around Ramelton were treacherous.
There were no reports of any serious injuries.
Motorists will face the added danger of fog after an alert tonight from Met Eireann.
The warning is in place until 9am tomorrow and applies to the whole country.
Met Eireann also warned of freezing fog.
Temperatures will drop to -4C overnight.
A period of cool and dry weather will cover Donegal from Wednesday and will continue right through next weekend, with lots of sunshine during the day.
Tags: