Never meet your heroes? Not, it can truly be said, if one of those heroes is Ronnie Delany.
Down the decades, those of us with sport inscribed in our make-up would have heard the name. Would have seen him on television, heard him on radio, or read interviews with him in various publications.
Recalling that momentous day sixty years ago tomorrow week when the Arklow native cruised past the favourite, John Landy – a home crowd cheering wildy for the latter – to claim gold in the 1,500 metres at the Melbourne Summer Olympics.
Some of us hadn't quite emerged into the world on that date but as soon as we were old enough and became aware of Ireland's sporting history, his was the name frequently referred to. Ronnie Delany. An old black and white image on footage far removed from today's digital age.
And now here he was in full living colour guesting at the annual presentation night for the Letterkenny Athletic Club wearing a smile as wide as that track in Melbourne.
On the previous Thursday evening, I had ventured along to the Aura Leisure Centre where the great man was meeting and addressing the club's juvenile athletes. And as he spoke to them, there was an awed silence amongst the young attendance – hanging on his every word and wisdom.
There was little room for any such silence the following evening at Arena 7 where rounds of applause and frequent outbursts of laughter greeted the star of the show. A mischevious sense of humour running alongside his legendary status.
Not that he was the sole cause for the hilarity on the night. For when you have Marty Gormley undertaking the duties of M.C. there can only be one outcome.
And laugh we did as the latter recalled being in Lanzarote a couple of years and wearing that familiar Danny McDaid 15k top when an "auld fella" approached and asked Marty: "Aw, did Danny pass away?"
To which the quick as a flash Glenties man insisted that he was still very much alive and kicking as Letterkenny A.C. committee meetings readily testified!
Danny was there, of course, on Friday night – indeed his very presence and own status in Irish sport was the very reason Ronnie Delany had agreed to come along, a long running friendship between the pair ensuring that the Dublin based Olympian was finally going to fulfil an invitation. As Delany himself revealed he had been forced to turn down two previous invites (including for the opening of the Danny McDaid track in 2013) for respective reasons. But this time he would have almost run the distance – though in the end he opted for a flight into Carrickfin.
Which was highly appropriate in view of Marty's description of him crossing the line in Melbourne all those years ago "like an Aer Lingus jet with your arms out!."
The guest of honour, who was accompanied by his wife, Joan – he retired from running when he got engaged to her – presented a number of awards on the night including the Club Person of the Year trophy to Sean McFadden who Marty remembered – as only Marty can – teaching at Letterkenny Vocational School and a poker classic in the metalwork room!
It was a night, also, to recall some of those club stalwarts now gone to the great sporting arena beyond. Last year, Marty recollected, they had remembered Neil Cullen and his contribution to local athletics – this year they reflected on the late Leo Finnegan who passed away in August and who also had made his mark with the club. A generous round of applause was accorded in memory of the popular coach.
Ronnie and Danny weren't the only Olympians in attendance – Catriona Jennings, an award winner on the night, there also in the company of her proud parents, Mick and Teresa. Their other daughter, Sinead, rowing finalist in Rio, was also mentioned along with Mark English and Brendan Boyce, both associated with Letterkenny A.C. and the latter honoured with the Male Athlete of the Year award.
A night, indeed, of champions, past and present. I guess we'll be seeing some of them on the nomination forms for the Donegal Sports Star Awards, entry deadline for which is closing as rapidly as Ronnie Delany did sixty years ago in the 1,500 metres.
Sometimes you should meet your heroes.
JACK'S TRY
It's a pity that Inishowen councillor, Jack Murray, didn't have a venue in his home county in mind when he puts forward his motion to Donegal County Council urging the Authority to do everything in its power to back the claims of Celtic Park in Derry as one of the grounds to host the 2023 Rugby World Cup.
But there you have it, apart from potentially MacCumhaill Park (and that is only a potential with a lot of work required to be done) there is no real option in Donegal to accommodate the tournament – if indeed Ireland are awarded the rights to stage it.
But the next best thing is just over the border and if Celtic Park – ground capacity 18,000 or so I believe – could come up to scratch what a coup that would be for the North-West. And a serious boost accommodation wise to these parts, not to mention a leap into the future for tourism.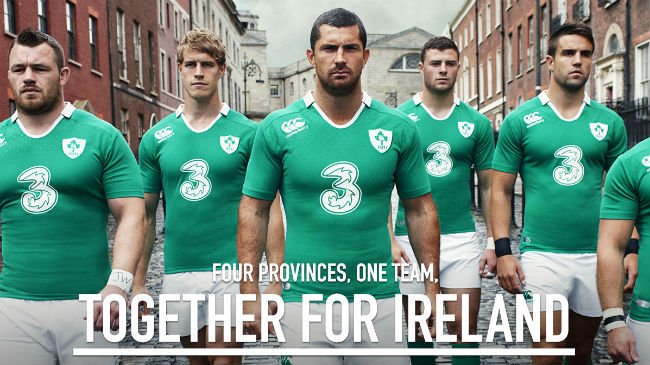 ALL BLACKS AND BLUES
Hardly likely we'll see Ireland and the All Blacks taking to the field at Celtic Park in 2023 or any year for that matter. In any case, could Altnagelvin Hospital cope with it?
Let's face it, the New Zealanders deserved to win at the Aviva on Saturday – that defence was just not for breaching no matter how many attacks the home side could engineer.
But, stung with that defeat two weeks previously that brought their eighteen game winning run to a stuttering end, Steve Hansen's men muscled up considerably for this one and were hugely fortunate to finish the game with the full fifteen still on the pitch.
The loss of Sexton, Stander and Henshaw – the latter stretchered off after the highest of challenges by Sam Cane that went unpunished – inside the opening twenty minutes offered some idea of the physicality of the visitors who did have to work their way through two periods of ten minute sin-binning. And still Ireland couldn't make it count.
But overall those two performances against the All Blacks provide plenty of cause for optimism but we'll have another idea of how things lie with the visit of the Aussies this weekend.
If we have anyone still standing, that is.
AIDY TAKES OVER
If there's one thing worse than taking over as manager of a struggling team, it's taking over one that has just won a title.
And such is the lot that befalls Aidy Glackin as he accepts the reigns at Glenswilly, a matter of weeks after their impressive securing of the Dr Maguire Cup against Kilcar.
Commitments elsewhere have forced Michael Canning to vacate the hot seat at Pairc Naomh Columba but he does so after guiding the side to victory in a Final few outside Glenswilly expected them to win. Only in the job since January last year but what a showing.
His successor has a solid mix of experience and youth from which to defend the county title but it's nevertheless a pressure valve particularly given Canning's success in such a short period of time in the post.
CLONMANY TO CLAIM INTERNATIONAL?
A handful of days after Seamus Coleman's looping header earned his current side Everton – I say current as I still believe he's on his way to Old Trafford – a point against Swansea City, comes the speculation that former Finn Harps man, Stephen McLaughlin could be in line to secure a place in Martin O'Neill's Republic of Ireland squad.
Now plying his trade with Southend United in League One, the Clonmany winger has been on target on six occasions this season and is showing his worth as a potential goal scorer in the international set-up.
But the days of plucking players from some of the lower leagues in England may well be gone and it could be the man we used to call Ronaldo when he was at Finn Park – mainly it must be said due to the turn of his hair – will have to move up a Division or club to seriously catch O'Neill's eye.
Tags: