Cold weather is good for plants. Although we tend to think about cold as being destructive or as being a killer of plants the opposite is largely true, plants benefit from cold weather.
Cold, and the exposure to it, has different roles to play in the garden. Firstly it's vital for the germination of many seeds.
by Gareth Austin
Seeds such as Horse Chestnuts fall from the parent land on the ground and they stay dormant, the cold weather comes along and breaks this dormancy and when the ground start to warm up again the root emerges from the seed. Without the cold chill the seed would take much longer to 'awaken'.
Secondly cold weather is needed to control pests and diseases in the garden. A good hard frost is useful for killing pests off, and after a decent cold winter the following season there is much less pest pressure in the garden. Same again when it comes to diseases, a cold prolonged cold spell is great for reducing disease pressure. When it stays mild many diseases, such as the black spot on roses, just hangs about, living on the fallen leaves at the base of your plant, waiting to colonise the new foliage the following year.
Thirdly Fruiting plants, such as your Strawberries and Apple Trees, need exposure to cold weather to stimulate fruit producing the following season, and this cold exposure improved the sweetness of the fruit.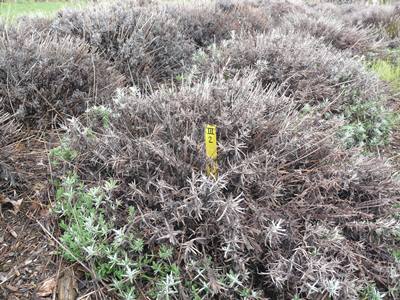 Fourthly Clay soils, especially heavy clays, benefit from being cultivated in late winter and then left exposed to cold. This freeze-thaw action, on these types of soils, helps to break up this type of soil and makes it easier to cultivate later on in the Spring.
Cold weather itself is not overly detrimental to garden plants, yes if you are growing plants outside which are originally from Mexico and they aren't hardy at all then the cold will kill them off, but largely for the garden its 'wet cold' and not just 'cold' that's the issue. Where plants are sitting with their roots saturated in waterlogged wet soil many will just rot off, whereas the same plant growing in free-draining soil will withstand the winter happily.
If you are growing slightly tender plants, by this I mean plants which will withstand a bit of cold but don't like it too bracing then it's always safer to take some precautions such as wrapping them in fleece, mulching with straw or bringing them into the polytunnel or glasshouse for some protection.
Tags: