The New Year's Day 5K is set to show off the best of the Raphoe community as runners and supporters come out to take on their first race of 2017.
The community of Raphoe are coming together led by the Raphoe Road Runners group to host the annual 5K event. This is another great example of how this community comes together to make a difference, with over 250 participants in last year's race.
Now in its fourth year, this offers a great way to start the New Year.
Eugene McGinley chairperson for the Road Runners said "We're delighted to get involved this year with all money raised going to local charities. This a great family event that will suit serious runners, walkers and families with pushchairs as this is a fast pace course"
"The spirit of support for this has been brilliant! Local businesses and clubs offering help and their time, showing that community spirit is very much alive in our wee heritage town!"
We'd love to welcome everyone from near and far to Raphoe on New Year's Day, race time this year has been moved to 12:30 p.m. Check out the race map below!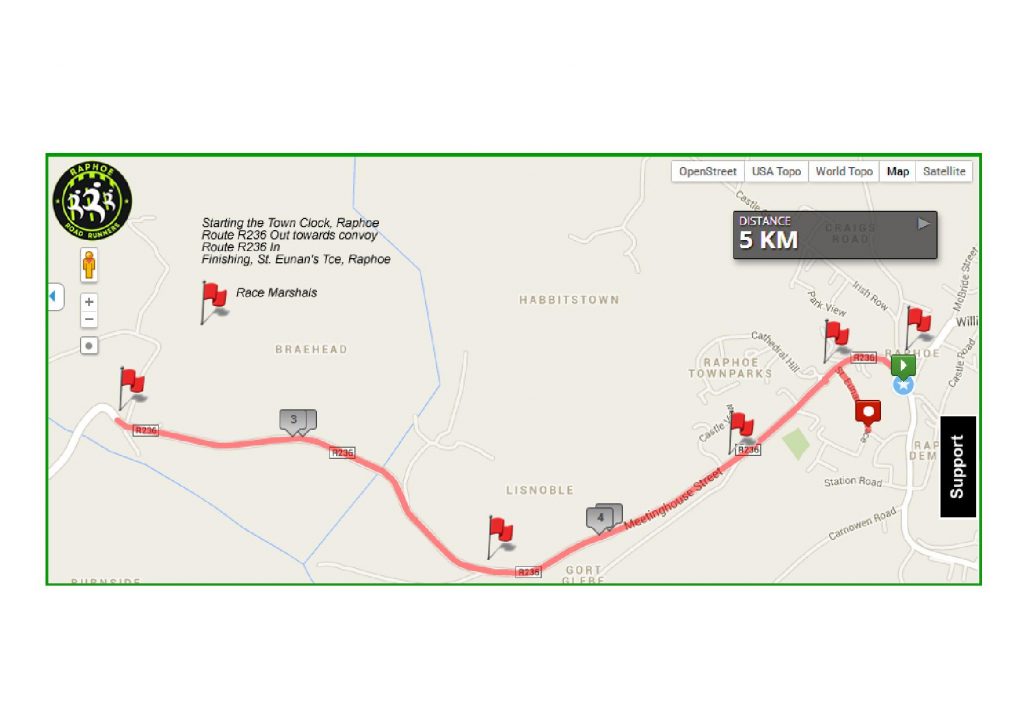 Tags: