Iain Miller has gained a reputation over the past two decades for being one of the most adventurous and daring mountain climbers, having scaled some of Donegal's most perilous sea-stacks; including Tór Mór on Tory Island, Stackamillion, The Lighthouse Stack, Bothanvarra, Stac and Iolair, An Bhuideal, and Cnoc na Mara.
Speaking to Donegal Daily, Iain says; "In terms of wild places, solitude and simply visiting a very cool place, the coastline from Glencolmcille to Maghera Caves in south west Donegal is an outrageously beautiful, uninhabited and remote place to visit."
"Living along this coast in the largest collection of world class sea stacks in an area of its size on Earth. Living in the southern shadows of Tormore Island just north of An Port is the best sea stack rock climb on earth, the landward ridge of Cnoc na Mara."
Cnoc na Mara, which was first climbed in 2008 by Iain Miller, Alan Tees and Marty McGuigan, is a pinpoint summit that has been stood on by less than thirty people.
The video below, seen by over 13,000 mountaineering enthusiasts around the world, makes for some sweaty-palmed viewing!
Can you find the people in the pictures below to get a sense of the scale?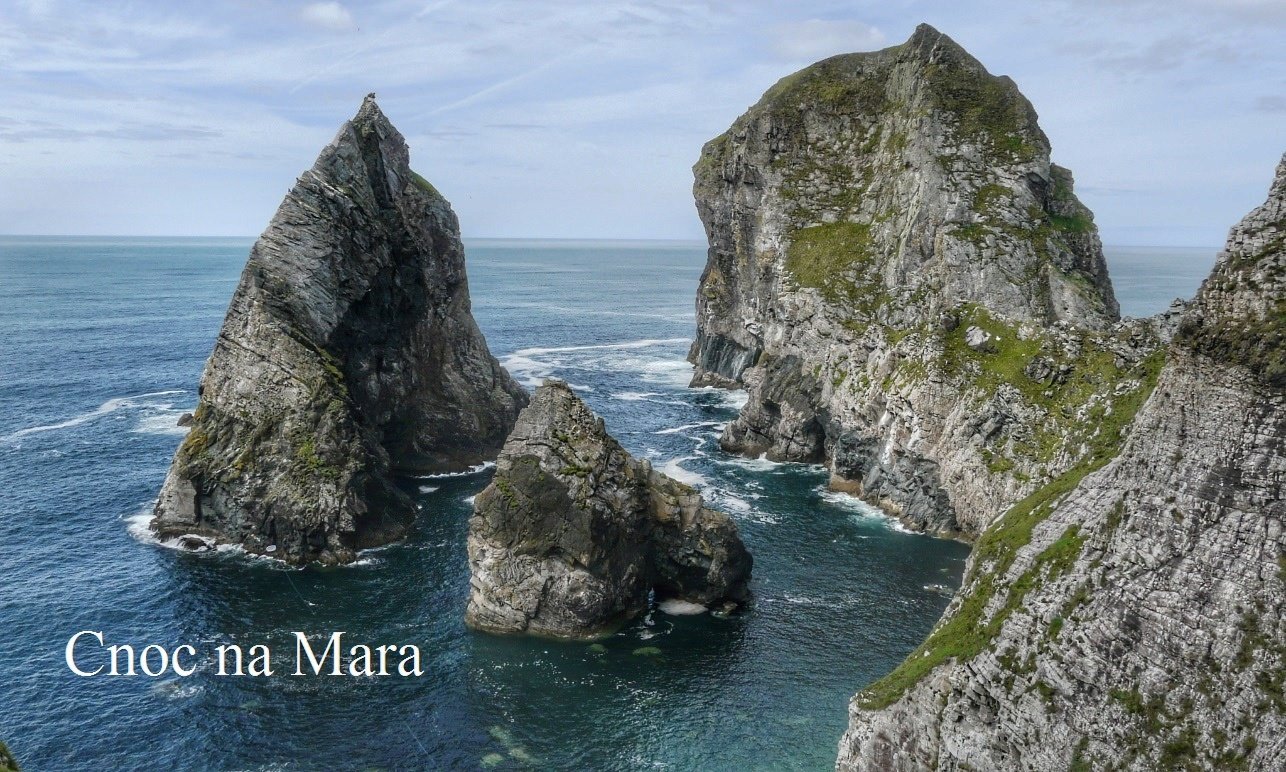 Hint: They're the two tiny figures on the furthest left seastack, near the summit of the left ridge.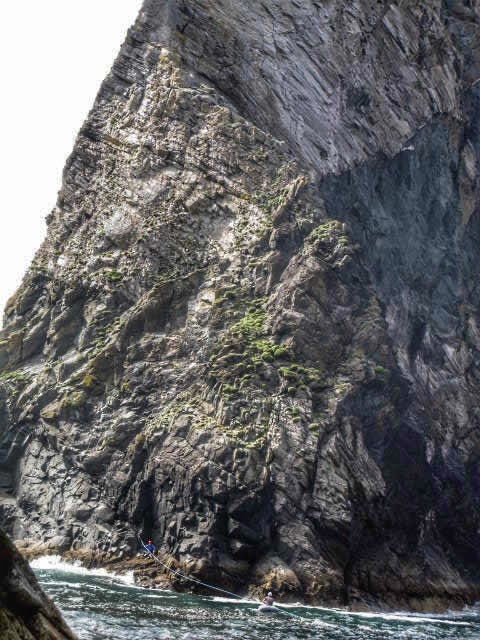 To find out more about Iain Miller you can visit his website: http://www.uniqueascent.ie/
Tags: