Exciting young racing talent Jack McCarthy will become one of the youngest drivers in history to race in the UK Clio Cup this April, and will be doing this with the support of the Shandon Hotel & Spa in Donegal.
European and British karting Champion Jack McCarthy (Bromley) has announced he will contest the Renault UK Clio Cup championship in 2017 – and with one of the top names in the business, Team Pyro.
The 16-year old is graduating from karting to cars this year –  despite not being able to drive on the roads yet! McCarthy will compete in the UK Clio Cup opening rounds at his home circuit of Brands Hatch in Kent on the weekend of Sat 1/Sun 2 April.
Notably McCarthy has attracted considerable support for his switch to car racing in the UK Clio Cup from the Shandon Hotel & Spa. The event will be shown across the world on TV, putting the Shandon Hotel & Spa and Donegal on the map.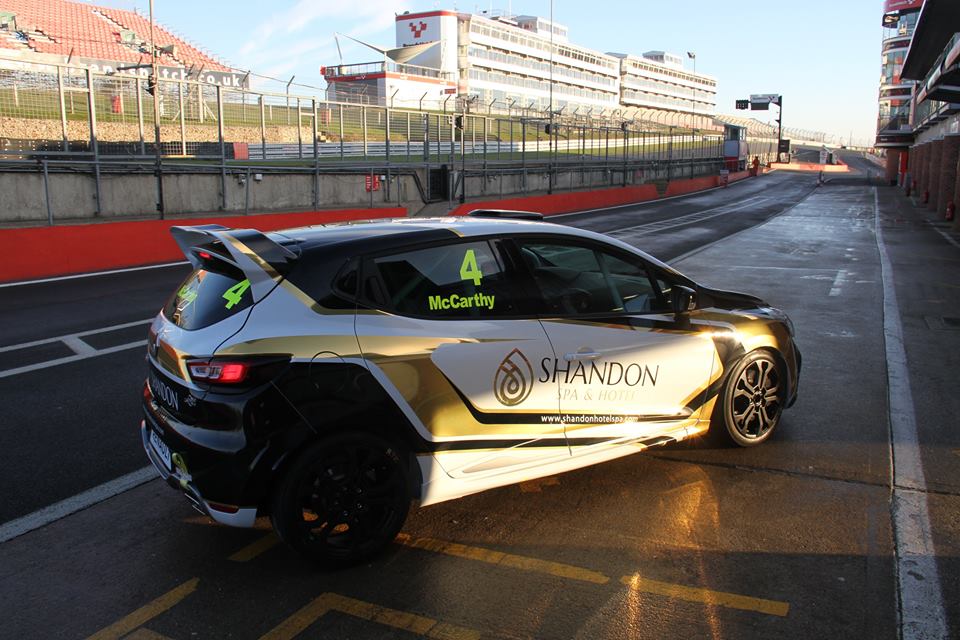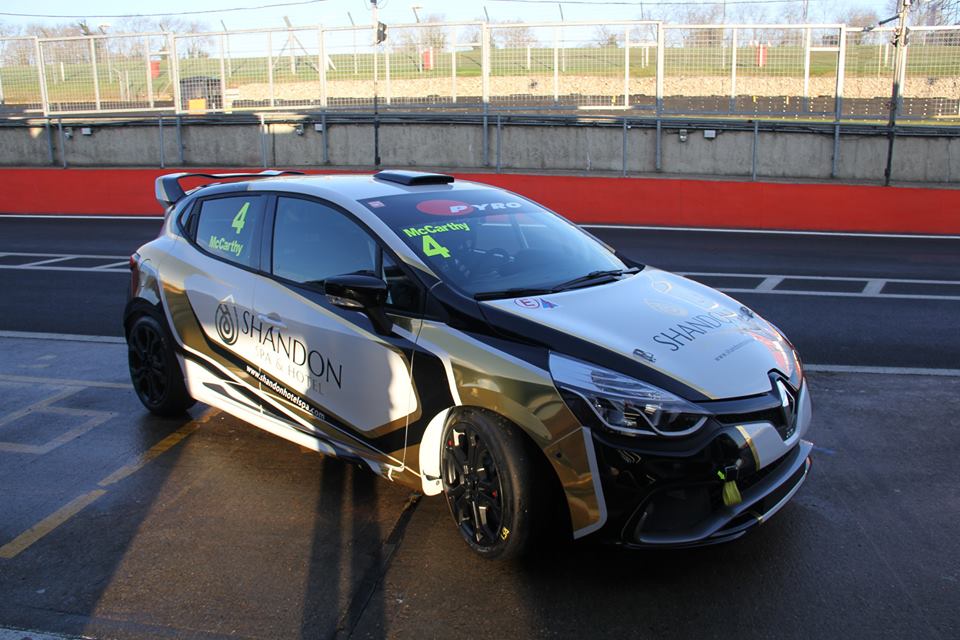 His decision to race in the UK Clio Cup further underlines how increasingly more young racers are viewing the championship as an important part of their future career ambitions in motor sport.
He will arrive in the UK Clio Cup fresh from winning 2016's British Senior Max Super One and Open crowns. They added to the European and British Junior Max class titles he captured in 2015 when his achievements resulted in him being invited by Ferrari to become a part of its exclusive Driving Academy for young talent.
"I tested the UK Clio Cup race car late last year and loved it," commented McCarthy. "So now I want to buck the trend of coming out of karting and taking the single-seater route – I fancy the tin top alternative.
"By entering the UK Clio Cup I can learn all the top British circuits, perform in front of the huge British Touring Car Championship crowds, be seen on TV and gain experience about working with a world-famous car manufacturer. That will stand me in great stead for the future."
All 18 of the UK Clio Cup's races take place at the BTCC's high-profile events – putting it in front of huge trackside crowds (average 38,000+ in 2016) and live into households across the country with live free-to-air coverage of the action on the ITV4 channel.
The Shandon Hotel & Spa in Donegal will be proudly supporting McCarthy on this thrilling new career path.
Tags: