A video of a young Donegal man surprising his girlfriend with a romantic puppy surprise has been shared this Valentine's week.
Ciaran Kelly from Termon surprised his girlfriend Niamh Watson with the experience of a lifetime in a Puppy Palace for her 18th birthday. The couple's story was featured on the Dogs Trust Ireland page on Valentine's Day, where the charity is convinced that they have found the most romantic man in the country.
Ciaran schemed with the charity to shock Niamh on her 18th birthday last December. This surprise had been in development for months beforehand.
Dog lover Niamh was in Dublin and dropped into the Dogs Trust Rehoming Centre, where the team were ready to give Niamh special treatment and pretend she was their 100th visitor.
Niamh was admiring four energetic Labradors (her favourite breed) puppies in the Puppy Palace when she looked up to find the volunteer in the kennel was actually Ciaran! Ciaran had travelled to Dublin with John McGinley coaches that morning to surprise her with this once in a lifetime experience.
The birthday girl teared up with laughter to see Ciaran in the white suit with the black coated pooches. It wasn't long before she got the chance to get dressed up for a playtime with the puppies herself.
Check out Niamh's reaction video from DogsTrustIrelandOnline here:
"The staff took her to the puppy block and then into the puppies. We played with more dogs and then got a tour of the palace and saw all the amazing work that they do up at Dogs Trust. It's just incredible, they need more volunteers and funds and there's a huge amount of strays being handed in that they have no room for. It's a fantastic place," Ciaran said.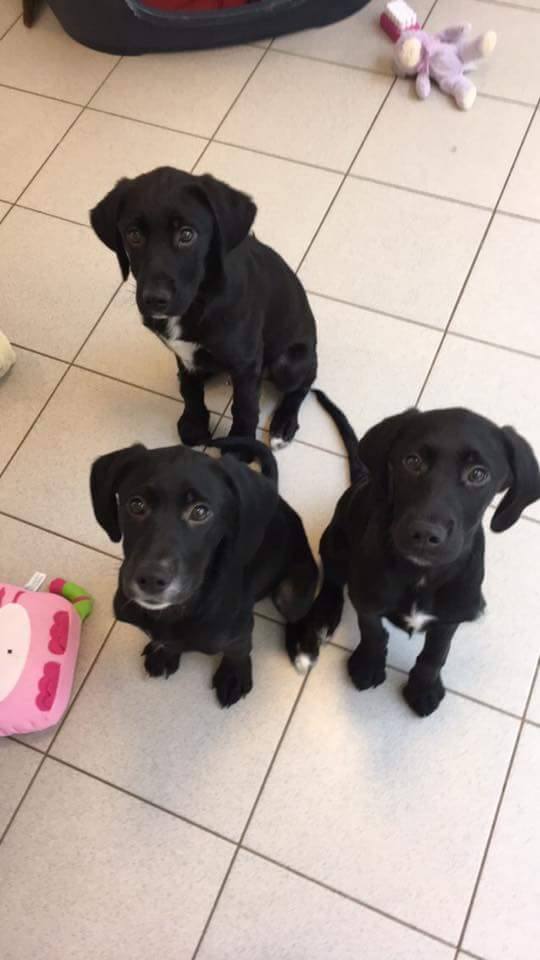 Ciaran is full of gratitude to the team at Dogs Trust Ireland for helping him plan the surprise.
"The people at Dogs Trust couldn't have done enough for us, Catherine was amazing. She lives at the Dogs Trust and works on call all day every day. The work she does and the passion she has for dogs is just unbelievable," Ciaran said.
The staff were happy to host the Donegal group, take photos and record the experience. They kindly dropped them off at their bus stop at the end of the day.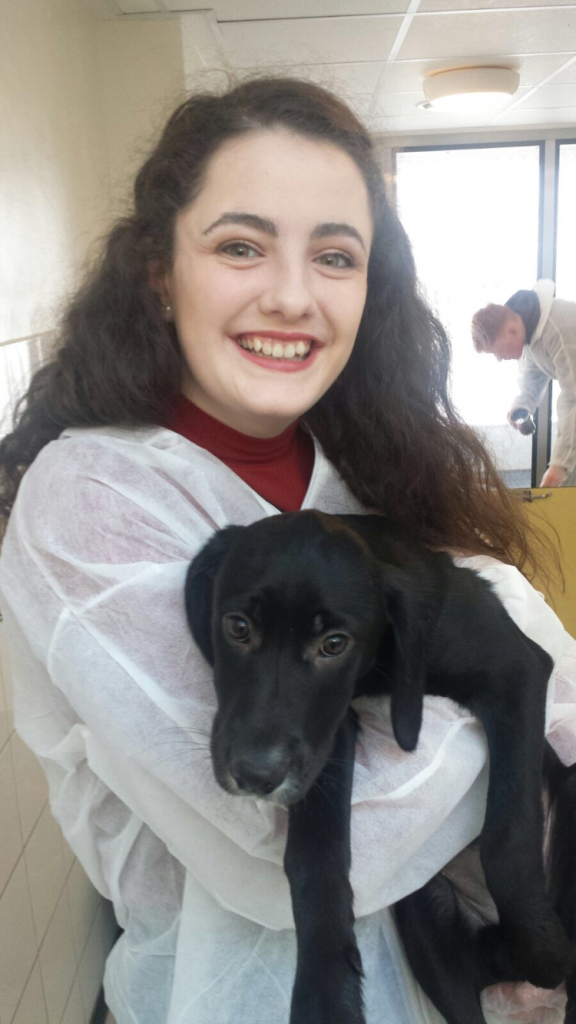 Ciara McGowan, Communications Officer for the charity told Donegal Woman how the whole event was a special moment for everyone involved. "It was so adorable. Ciaran contacted us through Facebook and had clearly done his research and we were happy to arrange everything with him. It's not something we can generally accommodate because we have very limited staff numbers but this was a very special request. We love watching back on the video now," Ciara said.
Dogs Trust is Ireland's largest dog welfare charity. The Rehoming Centre in Dublin has to date rescued and rehomed over 6,000 dogs and puppies to their forever homes. The special Puppy Wings allow the charity to rescue an additional 500 puppies each year, along with their mothers. At any given time there are 150-200 dogs looking for homes.
Tags: