In Delaware County, Pennsylvania, lives "one of Ireland's treasures", the Boyce family. And, on March 12, the patriarch, Barney Boyce, will start the journey down Philadelphia's Broad Street as Grand Marshal of the 2017 St. Patrick's Day Parade.
Barney, son of James and Sarah Boyce, was raised on a farm in Milford. In 2011, the population had reached 1,530. There were five other Boyce siblings: Mary, Jimmy, Sadie, Manus and John.
After completing school, Barney tried his hand at several different jobs including bottling Guinness, delivering bread and selling ice cream. He always noticed that when the local lads came home from America on visits, they had plenty of money to throw around. So, at age 21, Barney was off to Philadelphia. He traveled by way of a propellered plane, and after many refueling stops, his 22 hour journey was completed. He thought America would be made of glass and cement, so he was happy to see lots of greenery.
In the beginning, he had various jobs but with some luck he landed a job with Curtis Publishing. A year after he started that job, he was drafted and spent from 1958 to 1960 working for Uncle Sam in Germany. Curtis, very generously, sent him vacation pay while he was abroad. He ended up becoming a journeyman and spending 13 years with Curtis.
Barney Boyce, being a gregarious, handsome young man, found fun in going to the dance halls on weekends (the Crystal Room and Connelly Hall) with guys and gals he knew from back home: Mike and Mary Henry, Liam Campbell, Nora Ferry, and the Crossans, Mary and Jim. When asked if there were any girlfriends for him, and with a twinkle in his eye, he just smiled.
"Well, now," he explained. "There was one special night." He noticed this pretty new girl, and as he said, "She stood out in the crowd. I asked her to dance and then we met again and again and again."
Carmel Crossan and Barney Boyce have been married for 52 years and have six children: Brian, John, Jimmy, Colleen, Michael and Karen. They also have 19 grandchildren. Home to the Boyce family is in Upper Darby, where they've lived since the beginning of their marriage.
Everybody's favorite Boyce story is the piano one. They had pretty much furnished their home and the only thing still needing furniture was the dining room. They set off to a house sale, and discovered that everything had been sold, except for a piano. So, instead of a dining room table and chairs, they came home with a piano. Very prophetic, since the Boyce family has produced many successful musicians.
Barney ended up being a roofer, a career he inherited from a man he had worked for. His daughter-in- law Linda said that her husband, Barney's son Jimmy, worked with Barney. Besides being strong as an ox, she said he taught his son "to fix, repair, install, paint, hang and change just about any and everything." It's because of Barney's patience and tutelage that Linda believes Jimmy is the man he is today.
So, let's talk about Barney's other love, the Irish Center in the Mt. Airy section of Philadelphia.
It all began when he joined the Donegal Society. He fell in love with the place and has devoted his life to being involved with its many facets: the Board of Directors, the AOH Danny Browne Division 80, the Library, the Ceili Group, the Delaware Valley Hall of Fame, the Donegal Ball, to name just a few. He has worked the maintenance detail of the building, including repairing the roof, painting the ballroom, waxing the floors, and I bet he has even cleaned the bathrooms. This was his way of giving back to the place that provided him with true friends, homeland music, and a space for his children to be close to their heritage.
Michael Boyce said his mom and dad, although always generous with their time and talents, are "the quiet workers. They see to the comfort of others yet don't speak of it. They act out of love for their homeland and the community they have cherished for so many years." Michael reminded me of some of Barney's other contributions to organizations within the community: the Irish Immigration Center, the Philadelphia Gaelic Football Clubs, Northern Aid and the Knights of Columbus. He shared a very special comment that Louie Bradley, "a well-respected workhorse in the Irish community" said to him: "Your dad paved the road, we just walk on it."
Barney is retired now, and every morning at 8:00AM, he meets his old neighbors for breakfast. They are called the ROMEOs, an acronym for Retired Old Men Eating Out. Which brings us to the heart of the matter: What does Barney Boyce think about being chosen Grand Marshal? "This is the greatest tribute an Irishman can receive. Not in my wildest dream did I ever think I'd be chosen." And, of course, Barney being the humble man that he is, is grateful for the recognition this will bring to the Irish Center.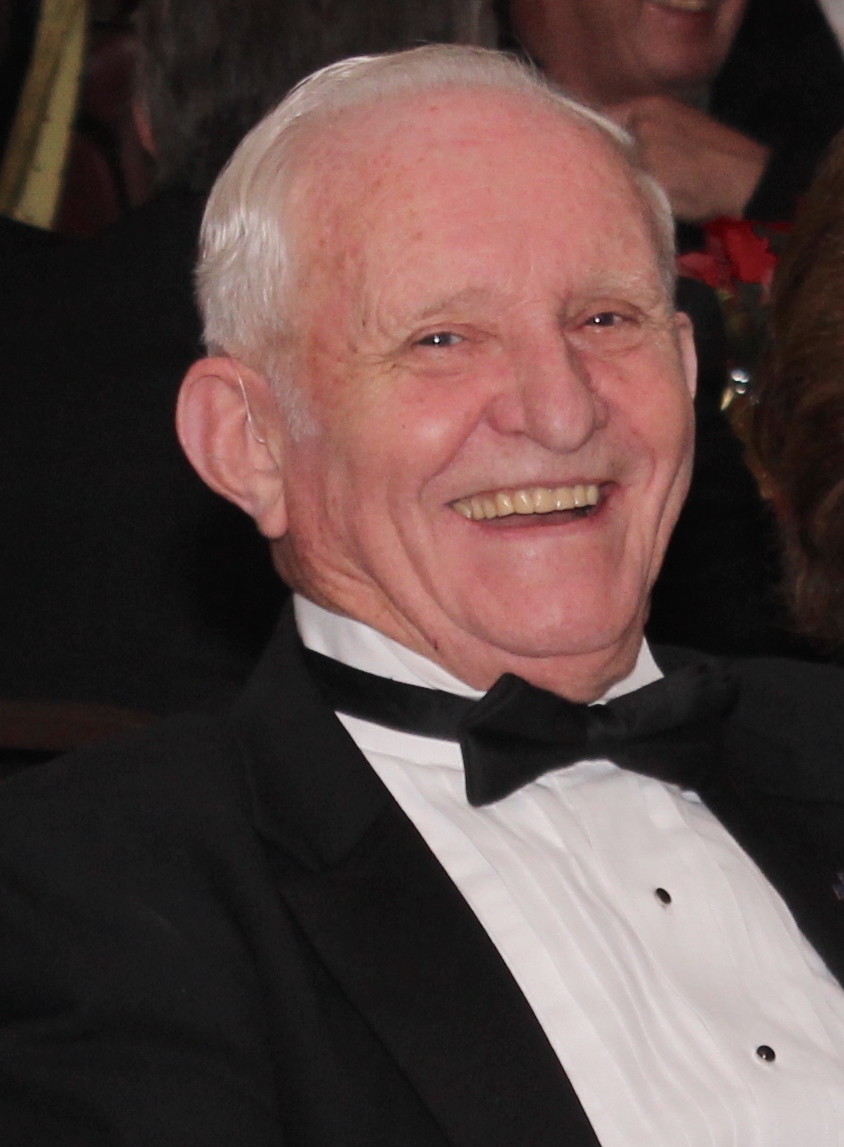 But I saved the best for the end. I asked Carmel how she felt about her husband being named Grand Marshal. "I feel honored and humbled that Barney has been named Grand Marshal. We really are so lucky to be part of this community. The highlights of our 50 plus years are the great friends we've met along the way, and the countless good memories. We are fortunate to be able to celebrate this special honor with our children, our grandchildren and our friends. We look forward to celebrating…and a few good waltzes along the way!"
I predict you will see the biggest, proudest smile from an Irishman who is loved by all.
Words by Kathy McGee Burns, the Past President of this parade and also the Donegal Association. Her family are from Derrybeg.
Tags: