A new Donegal restaurant is entering the lunch and brunch scene in style – Backstage Bar & Grill in the Century Complex Letterkenny.
The restaurant is building on their hugely successful launch last November and has become one of the most popular destinations for food lovers in Letterkenny and beyond. Now, they are releasing a new lunch and brunch menu.
Whether it's a day out with the kids or a weekend catch-up, the new lunch menu at Backstage is designed to tempt all tastes.
The menu features American diner classics along with healthy options to cater for all. Tasty sandwich selections and baked potatoes are a step above the traditional cafe offerings, while the Century Favourites main courses will keep hunger well at bay.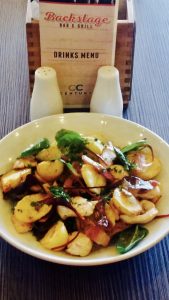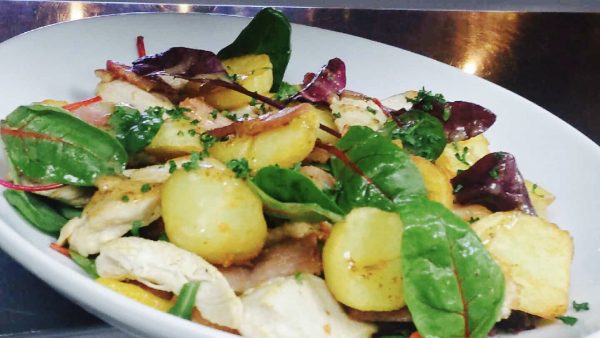 Breakfast lovers will be spoilt for choice between delicious waffles and pancakes and satisfying breakfast baps and omelettes.
The sleek movie-themed decor makes Backstage an ideal place for both a casual and cool dining experience. Here, parents can take the chance to unwind for lunch as the kids run around Century Play or friends can grab a light bite before catching a movie next door.
The town centre location and ample parking make this an easy choice for friends, family and work colleagues to gather together. Now, with an even wider selection of food options at all times of the day there is even more reason to go 'backstage' at Letterkenny's biggest entertainment complex.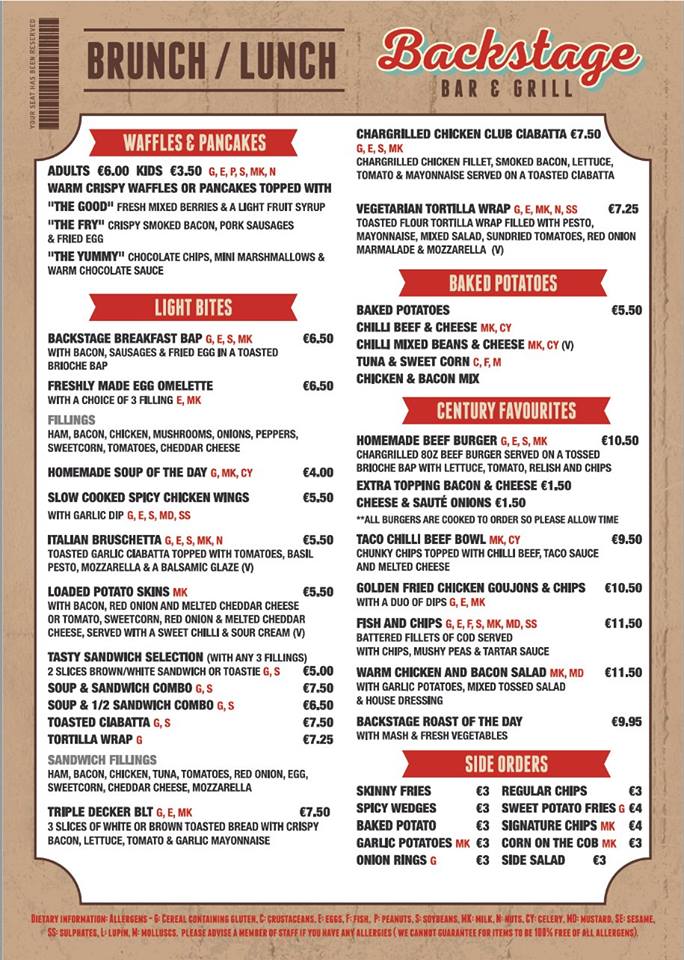 Tags: